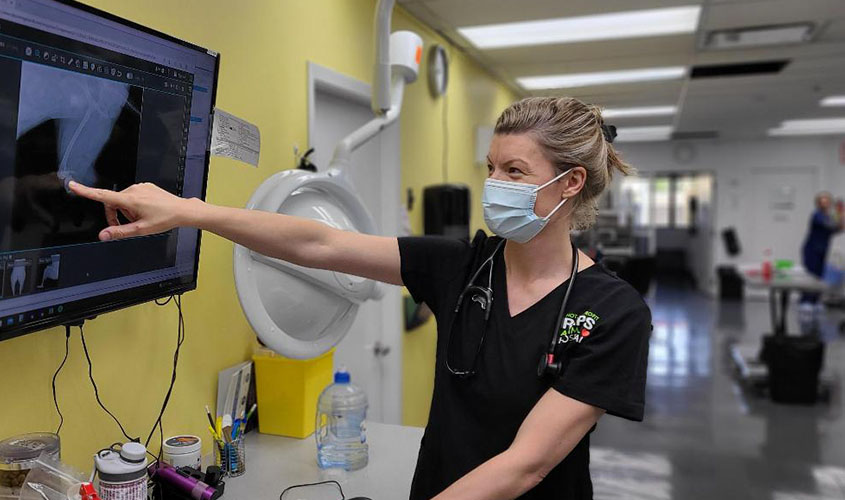 Dedicating yourself to helping animals in need is a noble calling, but it may not be fully understood to what lengths veterinarians go to save the animals that come into their clinic. One St. George's University School of Veterinary Medicine graduate is helping to change that as she gives an inside look at her daily life as a veterinarian in the Animal Planet series, "Pets and Pickers."
Dr. Regan Schwartz, a 2019 SGU graduate with a dual degree in veterinary medicine and public health, practices at the Regional Animal Protection Society (RAPS), a nonprofit organization in Richmond, British Columbia. The television show, which aired its first season in the spring of 2022 (it was recently renewed for a third season), follows Dr. Schwartz and her colleagues at RAPS hospital in their day-to-day professional lives and seeks to raise awareness about animal welfare.
"There was a vision for the show, and it evolved," said Dr. Schwartz. "The primary goal of the program is to raise awareness of the organization and grant exposure to encourage further support and involvement."
Six veterinarians are featured in "Pets and Pickers." The film crew shadowed the veterinarians over the course of six months, filming enough for two seasons worth, based on specific cases of interest and conducted interviews at the end of the show. After many weeks of the camera crew following the cast around the hospital, Dr. Schwartz said they all became like a big family.
"The filming process was a rewarding experience. I'm very proud of the work we've done on these first two seasons," added Dr. Schwartz.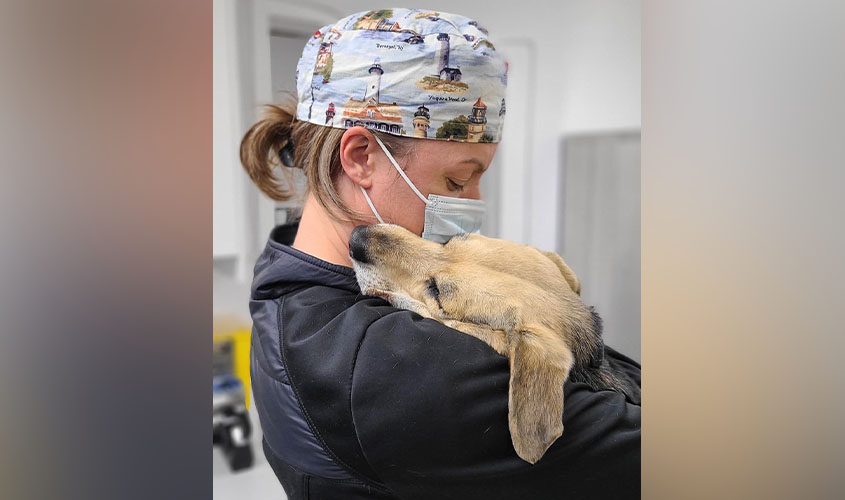 A Passion for Helping Animals
Originally from Toronto, Dr. Schwartz decided to apply to SGU when she discovered their dual-degree program in public health and veterinary medicine. Dr. Schwartz's lifelong passion for community service and supporting communities in need led her to work extensively abroad, including in Nicaragua, Nepal, and Africa, before she began her current position. So, when a role opened at RAPS, Dr. Schwartz knew the opportunity would allow her to continue doing the work she loves. The show came later.
Dr. Schwartz said that SGU provided a supportive environment with a small faculty that prepared her for a career in veterinary medicine. But she attributes her greatest strength as a veterinarian to her parents, who instilled extreme compassion and empathy when she was growing up.
"I feel animal suffering so deeply that I work hard to alleviate it," said Dr. Schwartz. "When I watched myself on TV, I definitely saw it as an asset, and it reassured me that this is what I'm meant to do."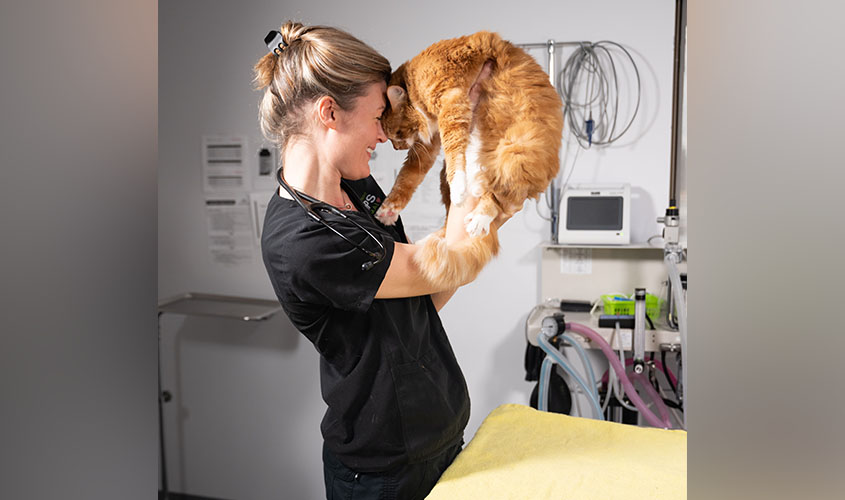 – Madeline Otto
Related Reading
https://www.sgu.edu/wp-content/uploads/2023/09/regan-schwartz-845.jpg
500
845
lchartor
https://www.sgu.edu/wp-content/uploads/2020/02/sgu-logo-grenada.svg
lchartor
2023-09-20 15:41:44
2023-09-20 15:43:58
SVM alumna featured on Animal Planet TV series