The 7th Annual WINDREF Lecture was delivered by Dr. Eric Ottesen on February 15, 2006, in the Bourne Lecture Hall on the True Blue campus. Addressing an audience of 100 people, Dr. Ottesen, a distinguished leader in the field of research on lymphatic filariasis, presented his lecture entitled Understanding the Science, Attacking the Problem: Lymphatic Filariasis and Beyond.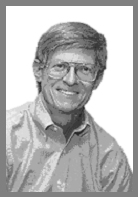 Lymphatic Filariasis is a worldwide parasitic disease that has affected, in particular, the people of Guyana. A known sign of lymphatic filariasis is Elephantiasis – grotesquely swollen legs. WINDREF, the research organization associated with SGU, has identified lymphatic filariasis as one of its key research projects and is working towards eliminating the disease in Guyana. The scale of this health problem is worldwide involving 80 countries and over 120 million people. The World Health Organization has declared its intention to eradicate this disease in the world by 2020.
It was fitting that the WINDREF lecture was given by Dr. Ottesen. WINDREF Annual Lectures, from their inception, have always reached a high standard on the cutting edge of biomedical research and Dr. Ottesen's lecture on lymphatic filariasis certainly lived up to that standard.
Dr. Ottesen received his AB degree from Princeton and his MD from Harvard before taking his residency in pediatrics at Duke University Medical Center. Dr. Ottesen then joined the United States Public Health Service and worked at the National Institute of Allergy and Infectious Diseases, NIH rising to the Head, Section of Clinical Parasitology, Laboratory of Parasitic Diseases. Between 1994 and 2001 Dr. Ottesen worked at the World Health Organization, Geneva, becoming the Project Leader, Filariasis Elimination Programme, in the Department of Control, Prevention and Eradication. He returned to the US in 2001 to assume his current post of research professor and director of the Lymphatic Filariasis Support Centre at Emory University – Rollins School of Public Health.
Dr. Ottesen has published over 220 scientific papers in peer reviewed journals and his work has been recognized by the award of many honors and awards from several societies in different countries. He serves on a number of scientific journal editorial boards and a number of advisory boards.
A highlight of the WINDREF Lecture was the presentation of the Mike Fisher Award to Lord Lawson Soulsby of Swaffham Prior. Lord Soulsby is the first recipient of this award, for his life long contribution to medicine. Director of WINDREF, Dr. Calum Macpherson has noted that Lord Soulsby, like Mike Fisher has "made a difference to the lives of people and animals on the planet". Lord Soulsby is the Chairman, WINDREF (UK) Board of Trustees and the award was also recognition of his leadership and contributions in this area.
Published on 02/28/2006
Save
https://www.sgu.edu/wp-content/uploads/2020/02/sgu-logo-grenada.svg
0
0
smashm3233
https://www.sgu.edu/wp-content/uploads/2020/02/sgu-logo-grenada.svg
smashm3233
2006-02-28 19:37:17
2017-01-18 03:12:33
WINDREF Lecture on Lymphatic Filariasis Given by Dr. Eric Ottesen