Clarke's Court Bay in Woburn, a short drive from SGU's True Blue campus, is designated as a marine protected area, yet despite its status, its water quality may be negatively impacted by watershed effluent runoff. The Nature Conservancy, a worldwide organization devoted to grassroots environmental projects, has awarded the Windward Islands Research and Education Foundation (WINDREF) a $71,888 grant to assess the water quality and develop a plan that will serve as an archetype for regional cleanup efforts of this nature.

"Our main goal is to document point sources of pollution and current water quality in Woburn Bay, engage with community stakeholders, and document the lessons learned during the process" said Dr. Randall Waechter, Research Grants Coordinator at WINDREF, a non-profit organization. "We hope this document provides a template for assessing water quality throughout the Eastern Caribbean."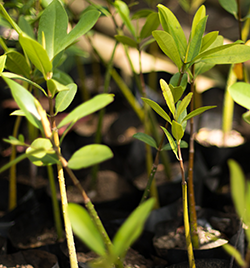 In the coming months, the research team will gather baseline data in the water quality in the bay, examining the watershed to identify the sources of effluent runoff from Clarke's Court Distillery and other facilities. It will conduct laboratory water quality testing while also assessing the bay's marine life, including corals and seagrasses. In addition, the research team hopes to engage with the community for water monitoring for data like temperature, pH level, and salinity. The final product will be an evidence-based water quality improvement plan for the protected Woburn/Clarke's Court Bay.
"We have all the components to complete this task," said Dr. Waechter. "It's just a matter of bringing all the pieces together."
The research team assigned to the project includes Drs. Waechter, Svetlana Kotelnikova, Professor, Department of Microbiology, St. George's University; Hugh Sealy, Director of the Environmental and Occupational Health Track in SGU's Department of Public Health and Clare Morrall, Director of Marine Biology, St. George's University. In addition, several SGU graduates are involved in the project, including Karla Farmer, Jerry Mitchell, Curllan Bholla, Danielle Ince, Ezra Campbell, Makeda Matthew, and Samantha Williams.
St. George's University has been at the forefront of improving marine life and conservation the Caribbean. Through a different grant from the US Fish and Wildlife Service, SGU has received $125,000 to host a Conservation Leadership in the Caribbean (CLiC) program which will assist up to 20 young professionals in launching, developing, and implementing successful conservation campaigns. Like the TNC research to be performed, the CLiC initiative will involve numerous graduates of the University's marine, wildlife, and conservation biology program.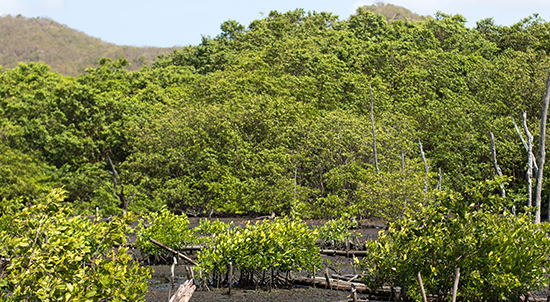 https://www.sgu.edu/wp-content/uploads/2016/10/Nature-Conservancy-logo.jpg
157
429
VS
https://www.sgu.edu/wp-content/uploads/2020/02/sgu-logo-grenada.svg
VS
2015-04-10 15:36:51
2017-01-17 23:31:56
WINDREF Secures Nature Conservancy Grant to Assess Woburn Bay Water Quality