Back to Blog
6 Ways to Gain Clinical Experience for Med School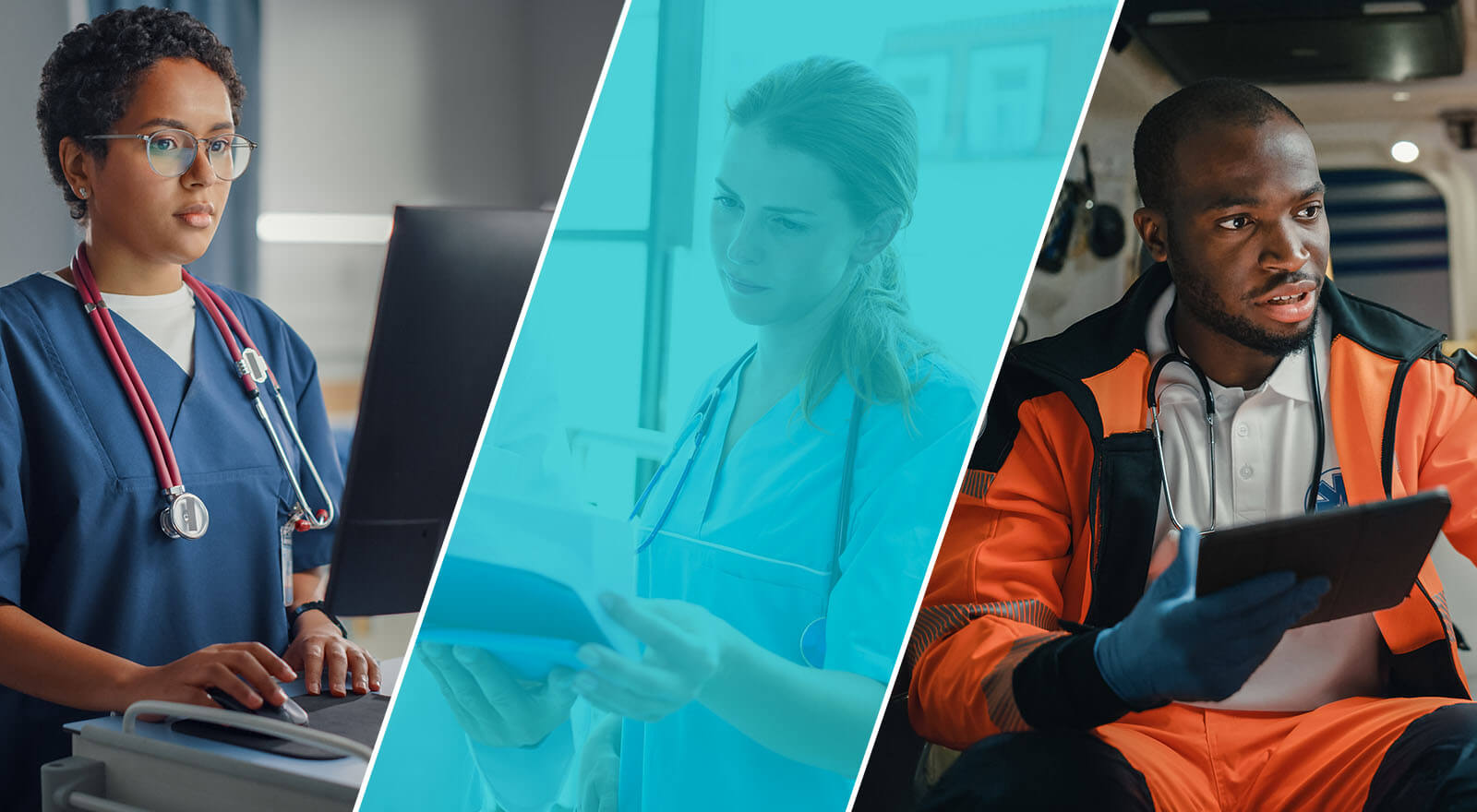 Preparing for medical school can take some time. You'll need to work through the necessary prerequisite courses while maintaining a satisfactory GPA and studying for the MCAT. And on top of all that, Doctor of Medicine (MD) programs look for pre-med students who have amassed some clinical experience.  
Participating in these activities helps aspiring physicians solidify their desire to practice medicine and show their commitment to the process of becoming a provider. But what is considered clinical experience for med school? And where can you find these opportunities? 
We explore a handful of ways to gain pre-med clinical experience. 
6 Types of med school clinical experience to consider
When medical school admissions teams highlight clinical experience as a core requirement, they're doing more than simply checking a box. If a student has firsthand experience in a clinical setting, it tells the admissions committee a number of things about an applicant:  
They know what they're getting into by pursuing medicine

 

They've begun to develop skills related to direct patient care and the treatment of people from diverse backgrounds

 

They're prepared to navigate hospital and clinical environments as part of a dynamic medical team

 

They're committed to the process of becoming a licensed physician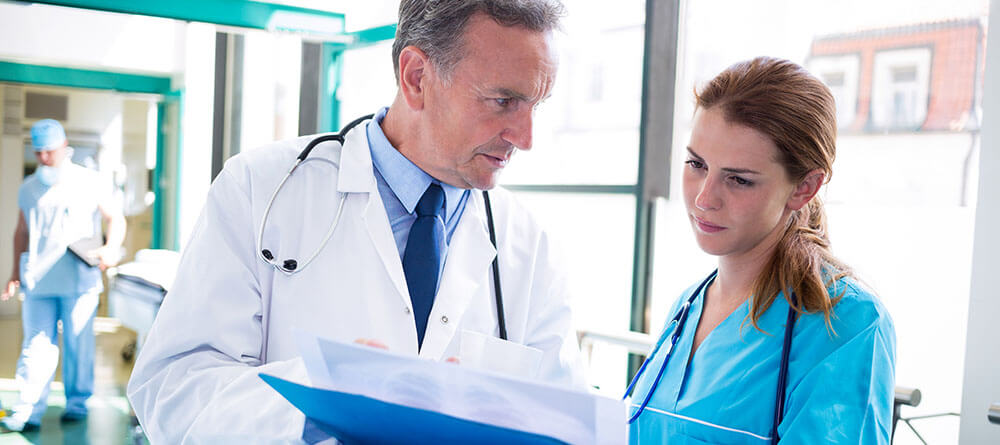 1. Shadow a physician
One of the most common ways to gain clinical experience for medical school is to shadow a licensed doctor. Physician shadowing allows students to observe direct patient care firsthand, providing them with a realistic depiction of what working as a provider will be like.  
By working with a practicing physician in this capacity, you won't just get important clinical exposure—you'll also have an opportunity to gain a professional mentor who can continue to offer guidance as you progress through your medical career.  
If you're still in school or have recently graduated, you can make use of your college network by meeting with one of your school's pre-med advisors. They may have leads on various local opportunities you can explore. You could also speak to your personal physician—if they don't have opportunities available, they may be willing to tap into their own network and refer you to someone else. 
2. Work as a hospice volunteer
Another way to gather some med school clinical experience is to pursue a position as a hospice volunteer. Hospice care focuses primarily on maintaining the quality of life for individuals experiencing an advanced, life-limiting illness.  
The Hospice Foundation of America (HFA) notes that volunteer roles within hospice facilities will vary. You can learn more about becoming a hospice volunteer and explore your local opportunities through their organization. Most hospice volunteers can expect to find themselves helping to support the patients, offering respite for their family members or caregivers, and working closely with the hospice's bereavement staff.
A unique aspect of volunteering in a hospice environment is that the experience helps many pre-med students better understand the toll of caring for a dying patient. By observing firsthand how healthcare providers interact with patients and their families, volunteers can learn valuable skills that will serve them well wherever they eventually practice medicine.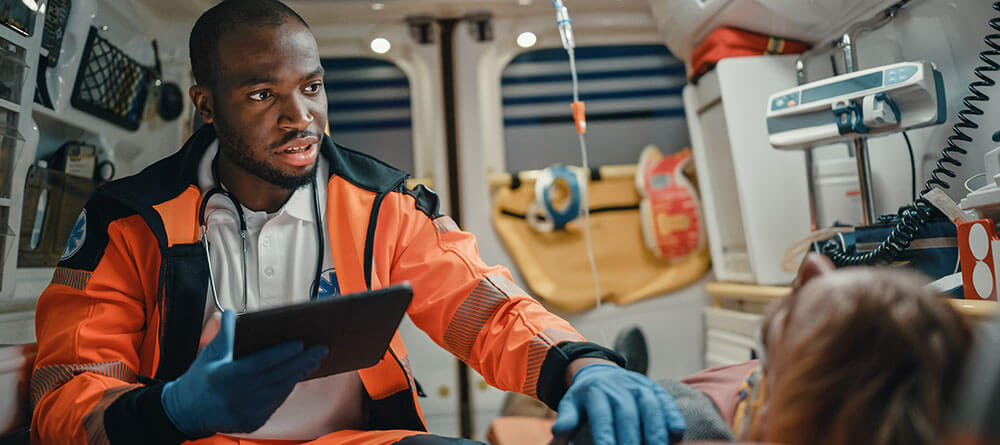 3. Volunteer as an EMT
Another hands-on, entry-level care provider position to consider is a volunteer Emergency Medical Technician (EMT). The rapid pace and unpredictability of working on an ambulance responding to 911 calls provide pre-med students with exposure to a variety of different medical conditions and scenarios.  
Emergency calls can range from life-threatening issues like car accidents or cardiac arrests to minor complaints like sprained ankles. As a volunteer EMT, you'd work closely with firefighters and police officers, giving you the chance to become more familiar with the specific healthcare needs within your community. 
To become a Basic EMT (EMT-B), you'll need to obtain certification, which requires at least 154 hours of classroom and practical training—this is where you'll gain the skills and knowledge you'll need to provide proper pre-hospital care. As an EMT-B, you'll typically be paired with a higher-level provider, such as an Intermediate EMT (EMT-I) or a Paramedic (EMT-P). Shift requirements will vary depending on where you work, but part-time positions often require two to four 12-hour shifts per month. 
4. Become a CNA
If you're hoping to earn some additional income while getting hands-on clinical exposure, you might consider working as a Certified Nursing Assistant (CNA). The training programs to become a CNA are relatively short—just four to 16 weeks—and you can typically find them at local community colleges, vocational schools, or even the Red Cross.   
Nursing assistants work in hospitals, as well as nursing and residential care facilities. They provide basic care and assist patients with daily activities. If you're still in school or planning to juggle an additional job, working as a CNA could be ideal, as these positions tend to offer flexible hours. For example, you may be able to work evening or weekend shifts, allowing you to still complete your classes and/or other weekday responsibilities.  
5. Work as a medical scribe
Another paid position you could pursue is working as a medical scribe, also referred to as hospital scribes. Often found in the Emergency Department, they assist the on-call physician with gathering information and completing documentation.  
Medical scribes are tasked with taking notes while the physician completes a patient interview, documenting the details of the encounter in a medical chart. Other administrative work may also be completed, such as calling to confirm consultations and obtaining medical records from other facilities.  
The training process may vary depending on where you work, but you can expect a lengthy onboarding session in which you'll learn how to access and utilize the hospital's electronic medical record (EMR) system, along with other details of the job. This is typically followed by a period of time spent training with or shadowing a more senior scribe before you're permitted to complete the job without supervision. 
In addition to providing exposure to a variety of different medical conditions, working as a hospital scribe would demonstrate your strong written and oral communication skills to medical school admissions teams—characteristics that are important when practicing medicine.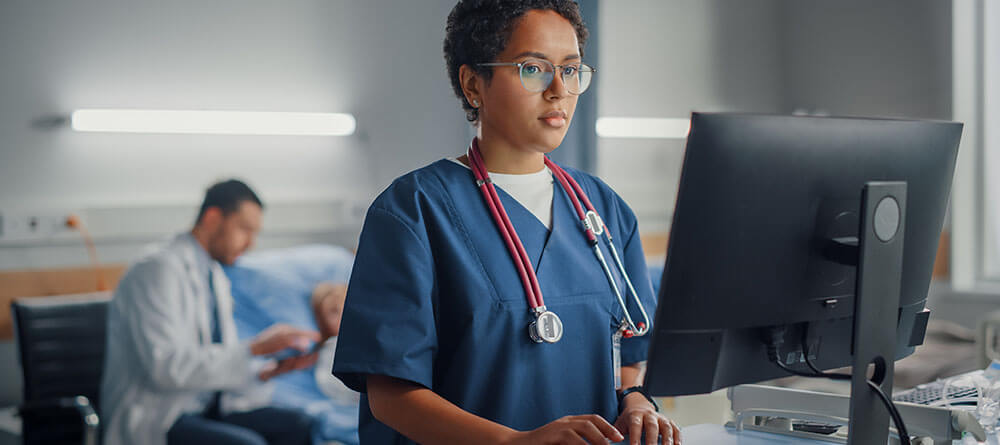 6. Participate in the Summer Health Professions Program
The Summer Health Professions Program (SHPEP) is a national program funded by the Robert Wood Johnson Foundation that aims to strengthen the academic proficiency and career development of students underrepresented in the health professions. This free six-week enrichment program is focused on improving access to information and resources for undergraduate students who are interested in pursuing medical careers.  
Students who participate in SHPEP enjoy a variety of academic and career experiences that prepare them to work in clinical care. These include the review of prerequisite course material in the basic sciences and quantitative topics, clinical skills labs, health policy seminars, career development classes, assistance with medical school application materials, and small group clinical rotations.  
Participants must be high school graduates currently enrolled as a freshman or sophomore in college with a minimum GPA of 2.5. You'll also need to assemble some application materials, including your transcripts, an essay, and a letter of recommendation. 
Begin planning your clinical experience for med school
Medical school admissions committees are eager to find pre-med students who have demonstrated a dedication to pursuing a career in medicine. Now that you have some examples of what is considered clinical experience for med school, you can start planning your next steps. 
This experience is undoubtedly important, but it's not the only factor med schools consider. Learn more about what to expect before you apply by reviewing our article "Will I get Into Medical School?' Understanding Your Odds."