Back to Blog
The Importance of Diversity in Health Care: Medical Professionals Weigh In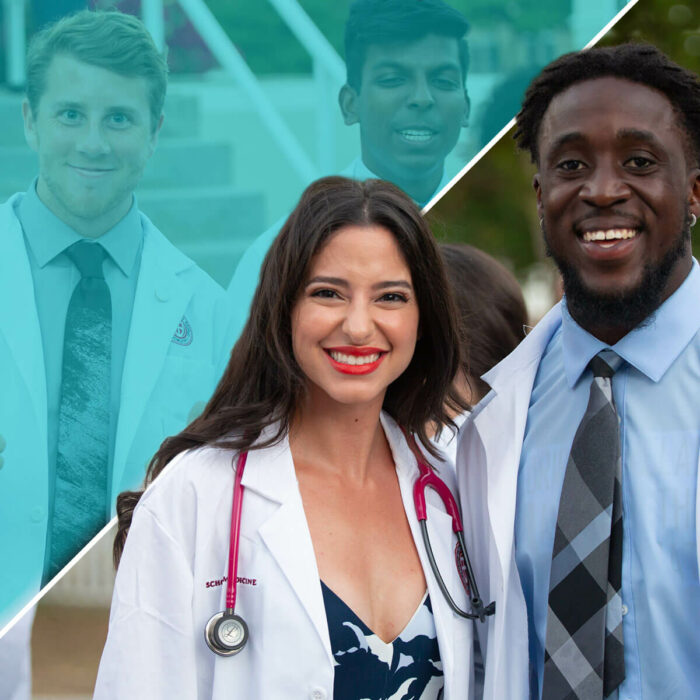 To provide the best possible care for all patients and help minimize racial disparities, medical professionals need to acknowledge and recognize differences among varying populations. Diversity among physicians—pertaining to socioeconomic status, race, gender identity, and so on—is key. Many physicians already recognize that a commitment to diversity is critical, yet there is still progress to be made.
To learn more about diversity in health care from the inside out, take a look at what some physicians have to say on the topic.
Exploring diversity in medicine so far
By looking at the statistics inthe chart below, the medical field is still primarily white males with a smaller contingent of of females and other ethnic groups. It's pretty clear that the medical field has a long way to go.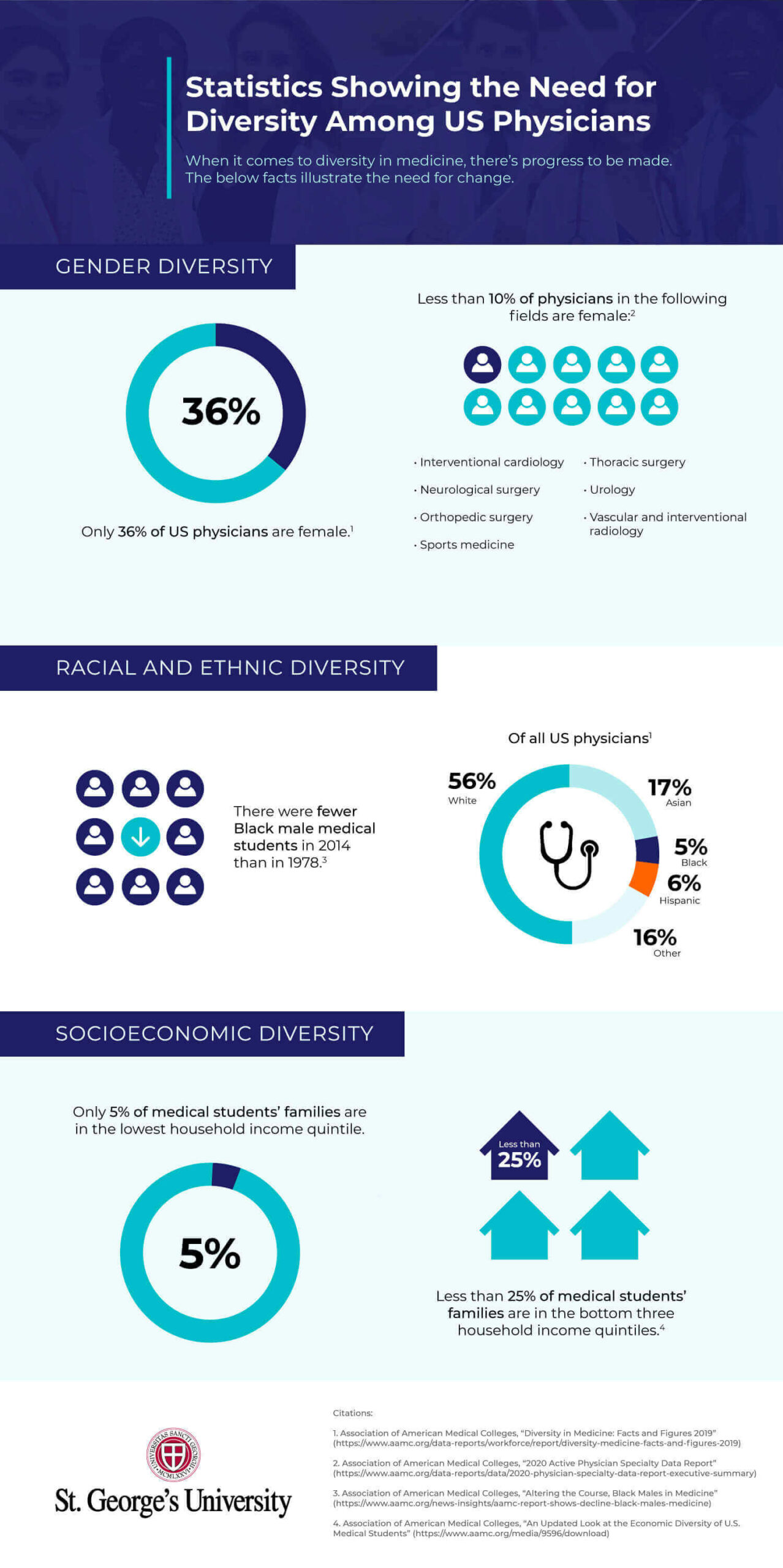 "Diversity in Medicine: Facts and Figures 2019" from the Association of American Medical Colleges (AAMC) touches on gender distribution among doctors, revealing that nearly two-thirds of physicians are male. However, that figure may even out over time. AAMC data comparing applicants and enrolled medical students by sex shows that females now outnumber males in US medical schools.
The same report also includes a breakdown of active physicians by race and ethnicity, which shows that more than half of practicing physicians are white, 17 percent are Asian, 6 percent are Hispanic, and 5 percent are Black. This is something that comes as no surprise to Dr. Antonio Webb, an orthopedic spine surgeon, who notes that one AAMC report found there were fewer Black male medical students in 2014 than there were in 1978. He says that when he was a child, he didn't know any doctors who looked like him.
"My parents weren't physicians, and I didn't really have any mentors," he recalls. "I kind of carved my own path—there was no YouTube back then."
Additionally, the majority of medical students come from affluent, higher socioeconomic status backgrounds. According to An Updated Look at the Economic Diversity of U.S. Medical Students from the AAMC, more than 75 percent of medical students are from families who are in the top two quintiles for household income as identified by US census data.
While research on sexual and gender orientation as well as religious affiliation among physicians is limited, diversity in these realms is also important for developing good bedside manner and providing quality care.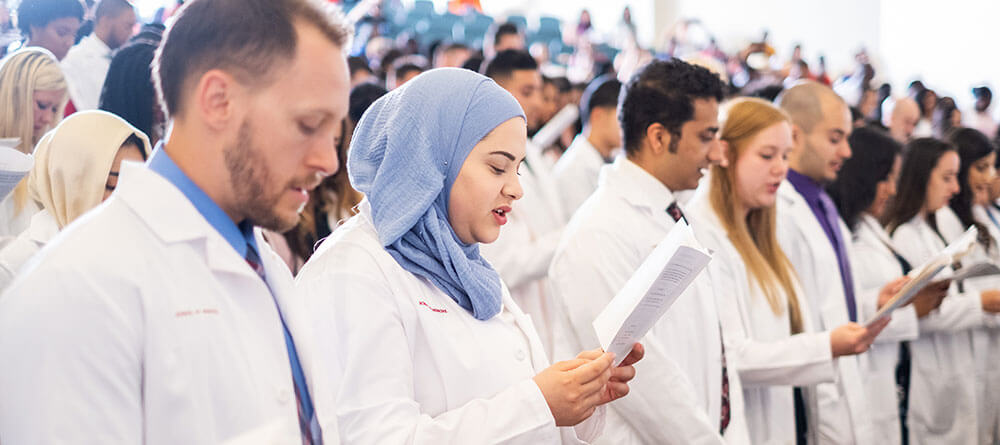 How diversity in health care benefits patients
A lack of diversity in the workforce limits the capabilities of medicine, containing it within a single ethnic lens and a particular set of values. The medical workforce should instead reflect the variety of patients for which they provide care.
"It is important for physicians to be diverse in large part because our patients are diverse," explains Dr. Lisa Doggett, a family physician. "If we can understand our patients' belief systems and values, we will be able to provide better care for them."
For instance, patients' religious beliefs can similarly affect the quality of care they receive. A recent paper on cultural competence in medicine reveals the many ways in which an individual's beliefs can affect them as a patient. Additionally, the medical research community acknowledges that health disparities among LGTBQ individuals are a significant issue. Just consider this reflection from one transgender patient.
"The more diverse the people are who provide medical care, the better they can respectfully and knowledgeably assist their patients."
"As a transgender person, it's very difficult to access health care with competent providers knowledgeable about transgender health care," explains Jordan Rubenstein of Ellevest. "The more diverse the people are who provide medical care, the better they can respectfully and knowledgeably assist their patients."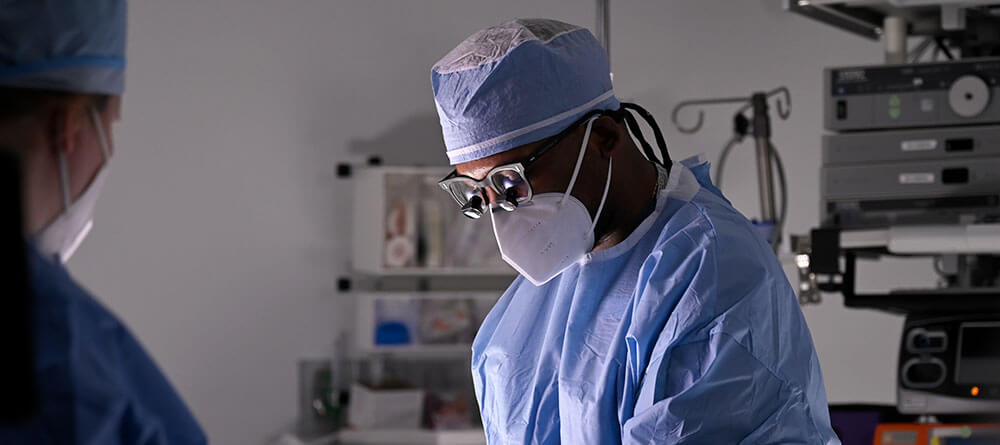 When a patient cannot find providers that resemble them, their beliefs, their culture, or other facets of their life, they run the risk of not being understood or being able to receive the appropriate treatment. One clear example of this is the extreme divide in health outcomes for expecting mothers based on race. The Centers for Disease Control and Prevention (CDC) reveals Black and native women are two to three times more likely to die of pregnancy complications than white women.
A more diverse physician workforce also makes needed care more accessible to patients who might otherwise be overlooked—research on primary care physician distribution shows that practitioners who are from minority racial and ethnic groups are much more likely to work in underserved communities than their white counterparts.
How diversity in health care benefits providers
Physicians themselves could enjoy a better quality of life as a result of a more diverse health care workforce. Doctors who are part of an underrepresented group are often able to build incredibly strong relationships with the minority individuals they serve.
"I find that I can better relate to my patients," Dr. Webb says.
"I find that I can better relate to my patients."
Dr. Jaydeep Tripathy, a UK-based primary care physician at DoctorSpring, notes there are other benefits to working with people from a variety of backgrounds as well. "Diversity in the workplace, in my opinion, fosters a greater sense of identity and culture, making me feel better and more rewarded at work," he says.
This diversity can go a long way toward improving morale and reminding physicians why they became doctors in the first place. It also encourages physicians to expand their horizons.
"We run the risk of becoming shortsighted or boxed in to a particular way of thinking when everyone is the same," Dr. Doggett explains. "We lose a certain richness and opportunity to learn from one another. We, as individual clinicians, are certainly affected when there is a lack of diversity, but our patients are impacted even more."
Diversity in health care starts at the beginning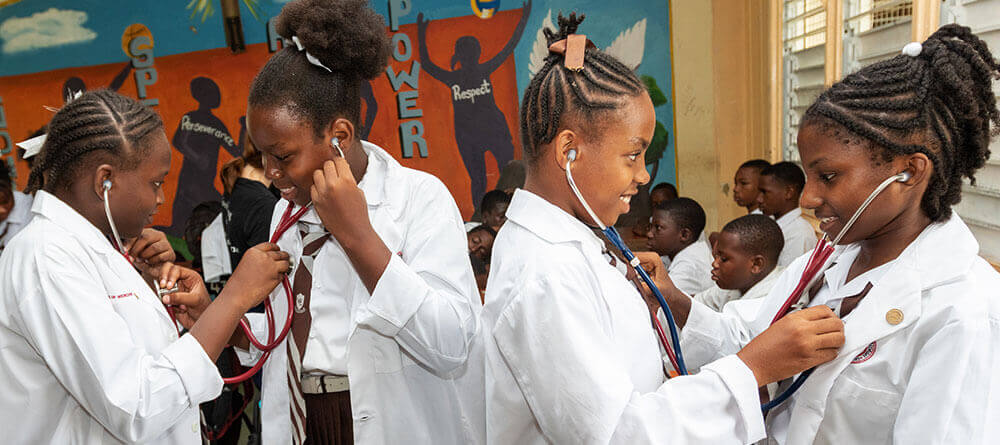 To truly work toward a more diverse, more equitable health care system, it's critical to reach potential physicians as early as possible. "There should be more of a focus on exposing kids to careers in medicine," Dr. Webb says, who is actively involved in this effort through his video interview series. "Hospitals and schools can create more pipeline programs," he adds.
Additionally, diversity efforts must continue into medical school, which can be achieved through a more holistic admissions process. When classes are more diverse, all students benefit from broadened perspectives. Diverse classrooms help students improve active thinking, intellectual engagement, social skills, empathy, and racial understanding—all critical components to a physician's education. Research even shows that cross-cultural interactions during medical school help students feel better prepared to serve diverse populations later on.
"Doctors are required to be competent not only in medicine but also in communication and caring for people with different disease burdens, socio-cultural realities, expectations, values, and beliefs," explains Dr. Satesh Bidaisee, a professor of public health and preventive medicine and assistant dean for the School of Graduate Studies at St. George's University. "Doctors of today need a global competence to understand the diverse populations they serve." He feels it's the responsibility of medical schools to provide this competence for students, who in turn will provide nuanced care for patients of all walks of life
Diversity in health care matters
Diversity in health care helps ensure all backgrounds, beliefs, ethnicities, and perspectives are adequately represented in the medical field. It's about providing the best possible care for all patients.
If you're interested in a career in medicine and want to gain an edge with a global perspective, then learn more by reading our article, "6 Little-Known Perks of Attending an International Medical School."
*This article was originally published in December 2018. It has since been updated to reflect information relevant to 2021.