Back to Blog
What Does a Sports Medicine Physician Do? A Closer Look at This Specialty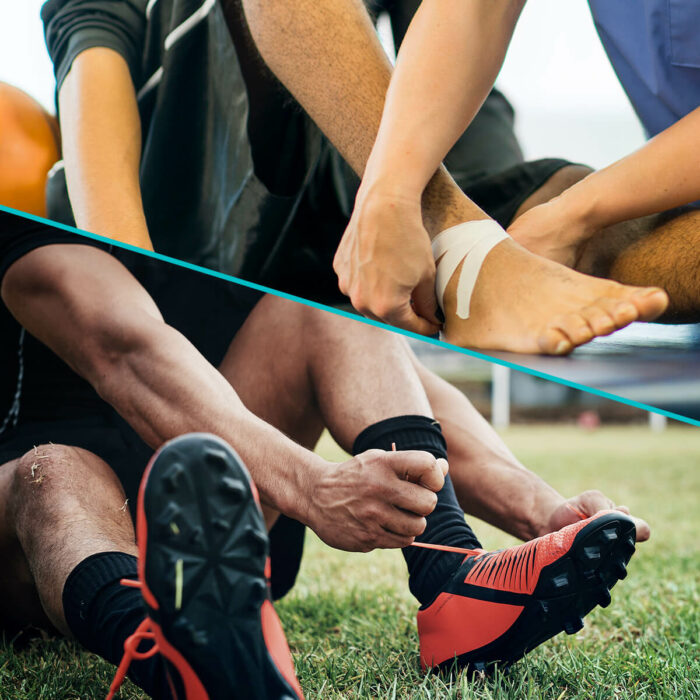 If you're equally passionate about athletics and becoming a doctor, you may want to consider a career in sports medicine. It offers the perfect opportunity to blend your two passions in a way that helps individuals live healthy, active lives.
But what do sports medicine physicians do exactly? We're breaking down the daily duties, exploring the job settings, and outlining the path to pursuing this exciting specialty.
What is sports medicine?
Generally speaking, the role of a sports medicine physician is to aide athletes of all ages when they suffer an injury doing any type of physical activity. Their goal is to get the patient back in action as quickly and safely as possible. They may work in a clinical setting, independently, or as a team or league physician for professional sports teams.
Given their background in musculoskeletal medicine, sports medicine physicians often help any patient suffering from certain conditions — whether they are a serious athlete or not. They're also excellent resources for individuals who are just beginning an exercise or training program.
"Musculoskeletal injuries, which is the majority of sports medicine, affect everybody."
"Musculoskeletal injuries, which is the majority of sports medicine, affect everybody. This specialty allows me to take care of athletes but also be able to help as many people as I can," says Ryan Kruse, sports medicine specialist at the University of Iowa Sports Medicine Center and St. George's University (SGU) School of Medicine graduate. Dr. Kruse also serves as a team physician for the University of Iowa athletics, US Soccer, and USA Rugby.
Sports medicine physicians are nonoperative, meaning they don't perform large open surgeries. However, many of them do perform cutting-edge micro-invasive surgical procedures that previously required a large open surgery. Additionally, they often work closely alongside orthopedic surgeons, as well as physical therapists, athletic trainers, and nutritionists.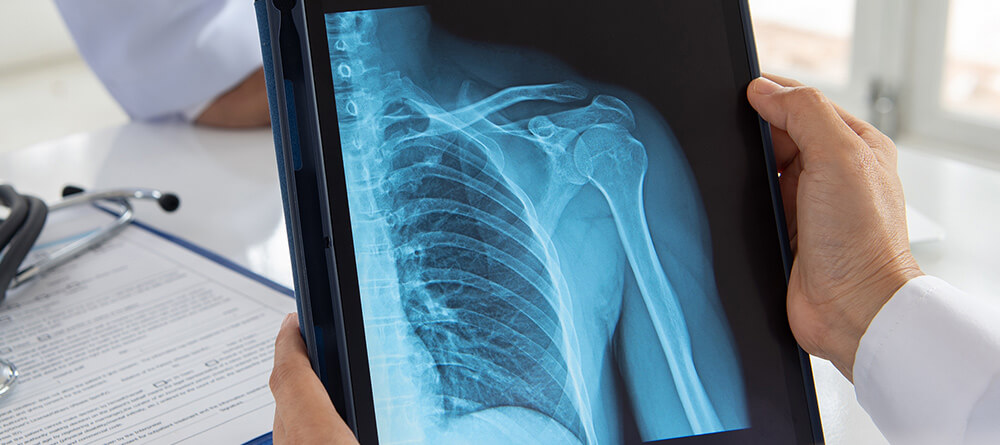 What does a sports medicine physician do on a daily basis?
Sports medicine physician duties will vary from day to day depending on the types of conditions their patients are suffering from. It will also differ based on their work environments.
Sports medicine physician duties to expect
Regardless of the type of facility they're working in, most sports medicine physicians are responsible for the following:
Diagnosing and treating disorders of the musculoskeletal system
Ordering lab tests or diagnostic imaging procedures and analyzing results
Performing physical examinations and recording athletes' medical histories
Examining injured athletes to advise treatment plans and determine readiness for competition
Supervising the rehabilitation of injured athletes
Prescribing medication for the treatment of athletic injuries
Coordinating with other personnel, such as coaches, athletic trainers, and orthopedic surgeons
Performing procedures, such as injections and diagnostic ultrasound
Educating athletes and coaches about nutrition, hydration, exercise regimens, and injury prevention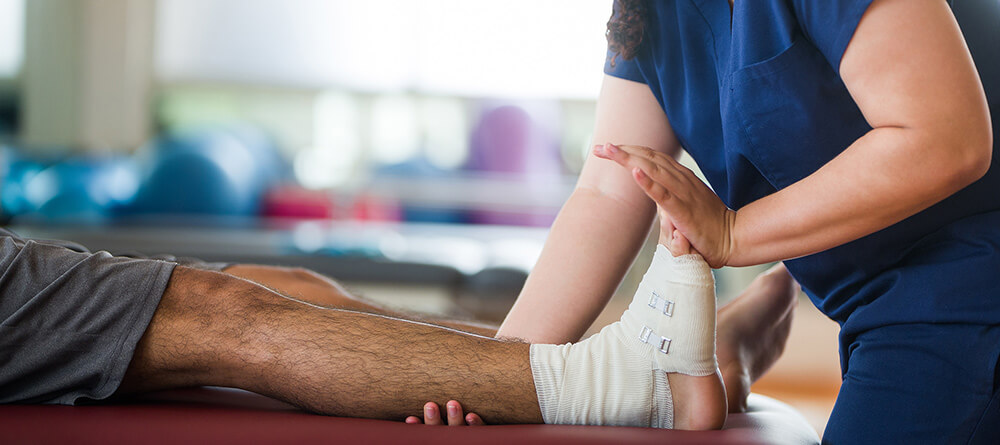 Common conditions treated by sports medicine doctors
Certain types of injuries are more common in one sport versus another, but there are certain conditions that physicians in sports medicine encounter often, including:
Ankle sprains
Fractures
Knee and shoulder injuries
Tendon, ligament, and muscle injuries
Exercise-induced asthma
Heat illnesses
Concussions and other head injuries
Cartilage injuries
Sports medicine physician work environment
Where do sports medicine physicians work? There are various options depending on the type of work environment you prefer. Common job settings include hospitals, medical clinics, rehabilitation centers, private practices, college and universities, and professional sports organizations.
"You can really make it what you want. You can be primarily working in the clinic, doing live event coverage, or being a team physician."
"You can really make it what you want. You can be primarily in the clinic, doing live event coverage, or being a team physician. You can even work for a venue or an arena as the doctor for all of their different teams," explains SGU grad Stephanie Alessi-LaRosa, associate director of the Sports Neurology Program at Hartford HealthCare.
So whether you enjoy the action-filled atmosphere of a live athletic competition or the more standard schedule of a clinic setting, you can find your ideal work environment as a sports medicine physician.
How do you become a sports medicine physician?
The process of becoming a sports medicine physician can vary depending on the specific area you're interested in, but let's take a look at the most common path to practicing in this field. The first step after earning your bachelor's degree is earning an MD or DO from an accredited university.
After graduation, your residency will likely focus on emergency medicine, family medicine, internal medicine, pediatrics, or physical medicine and rehabilitation. Following residency, you can choose to complete a fellowship specific to sports medicine.
Once this training is complete, you'll need to obtain your medical license in your respective state. While not required, it's also wise to obtain board certification, which signifies an even greater level of expertise. After this final step is complete, you are free to begin practicing as a sports medicine physician.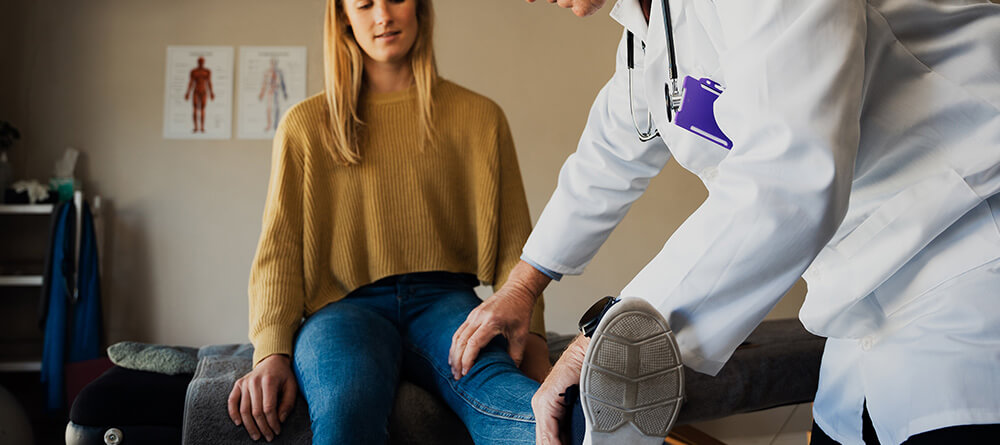 Picture yourself as a sports medicine physician
Now that you know what a sports medicine physician does, it's time to start planning ahead if this medical specialty still appeals to you.
The first step is choosing which medical schools you'll apply to. Learn more about what to look for in our article "Choosing a Medical School: 9 Things to Evaluate."
Ready to start your medical school journey?
Are you considering St. George's University Medical School? If you need any more convincing, just reach out to some graduates or current students. They're happy to tell you what their experiences were like.
If you feel like SGU could be the right medical school for you, take the next step. Continue your research by visiting our request information page.