Back to Blog
How to Become a Vet in Canada: Your Ultimate Outline
veterinarian advice, veterinary school advice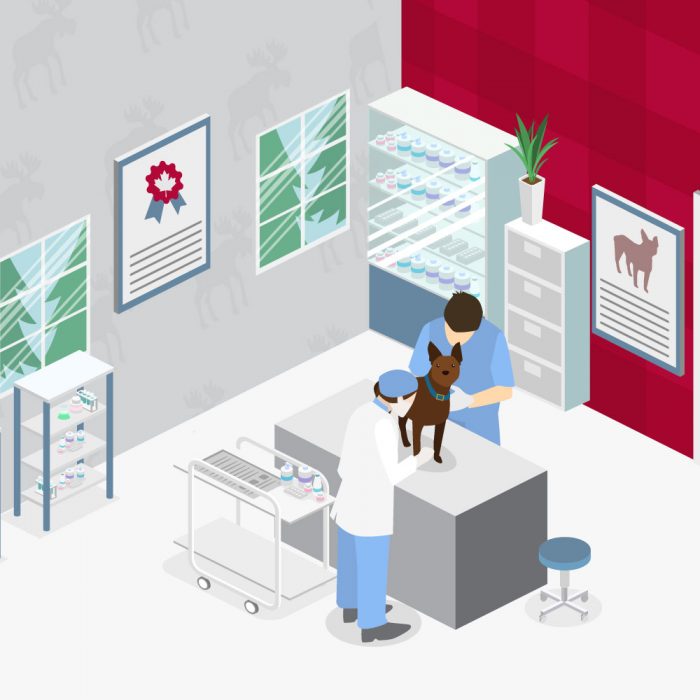 Once a person finds a career path that will both invigorate and challenge them, it's common to want to drop everything and get started on that vocational journey as soon as possible. For you, that path is veterinary medicine. But there are a number of different milestones you'll need to accomplish before becoming a vet.  
The process can differ from one person to the next, and as a Canadian student, you'll need to look into the specifics as they relate to your country and province. It can be somewhat overwhelming on the surface, which is why we created this comprehensive overview to give you a bit more guidance as you begin your career journey. Join us as we explore how to become a vet in Canada.  
Your guide to practicing veterinary medicine in Canada
Everyone's journey toward becoming a vet will be a bit different, but the following eight steps encapsulate the basic process. 
1. Complete your undergraduate studies
Though you aren't required to obtain a four-year bachelor's degree prior to attending veterinary school, most programs have pretty strict course requirements. You'll need to review individual school websites to research their specific prerequisites.  
It's not uncommon for applicants to be veterinary technicians looking to advance their careers, and they often have a two-year associate degree. Dr. Alec Martin, former program manager at the Veterinary Skills, Training & Enhancement Program (VSTEP) and director of health services at Neighbourhood Pet Clinic, notes that these applicants may still need to log some additional coursework. 
"Their education—though strong in a practical sense—will be missing some components," he explains. Subjects like organic chemistry, genetics, and statistics are examples Dr. Martin cites as subjects that are crucial for succeeding as a veterinarian. "A four-year science degree is more likely to ensure the necessary understanding of these key components, but I think a three-year degree would also suffice."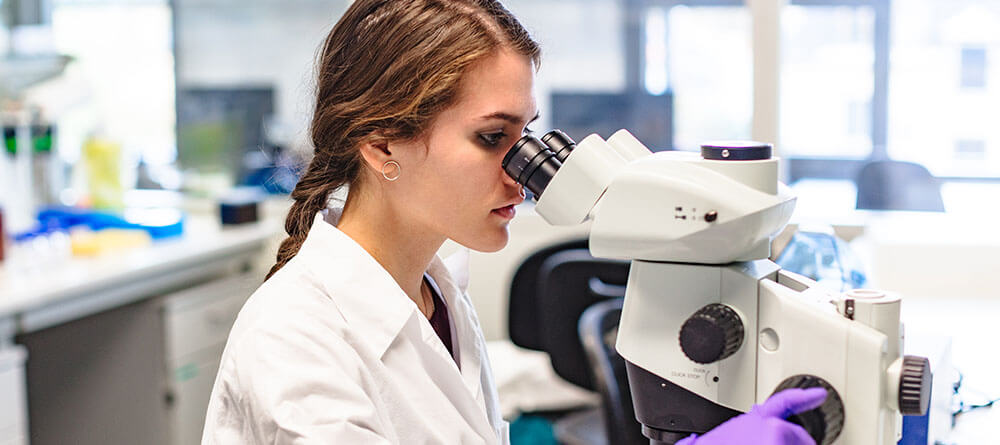 2. Gather veterinary and animal experience
Gaining as much animal experience as you can, particularly under the supervision of a licensed veterinarian, is going to be a huge help as you get closer to applying to vet school. Schools don't specify a minimum number of hours applicants must complete, but many programs provide a general overview of their expectations on their websites.  
Obtaining relevant experience isn't just about demonstrating your abilities. It's also the best way to ensure you're truly dedicated to pursuing a career in veterinary medicine. Witnessing both the positive and negative parts of the job will help you make an informed decision about whether this is the right professional path for you.
3. Select schools and address specific admission requirements
It's a good idea to begin researching programs well before application deadlines near because each school has slightly different admission requirements.  Some Canadian schools maintains strict French fluency requirements. That said, the typical elements include obtaining letters of recommendation, completing the Graduate Record Examination (GRE), and meeting minimum GPA expectations.   
The Association of American Veterinary Medical Colleges (AAVMC) has a helpful resource that allows applicants to compare programs—including schools in Canada and other international locations. AAVMC's Veterinary Medical College Application Service (VMCAS) can help streamline the process if you plan to apply to more than one school—however, it's important to note that the process can differ slightly for Canadian students, so be sure to read up on any international applicant exceptions.  
As you look into different veterinary programs, you should also be mindful of how a school's accreditation status may affect your licensure process alter on. "If you want to save time and money, then go to an accredited school," Dr. Martin urges. Attending a fully accredited veterinary program, such as the School of Veterinary Medicine at St. George's University (SGU), will make you eligible to seek licensure in Canada or the US after passing the North American Veterinary Licensing Examination (NAVLE).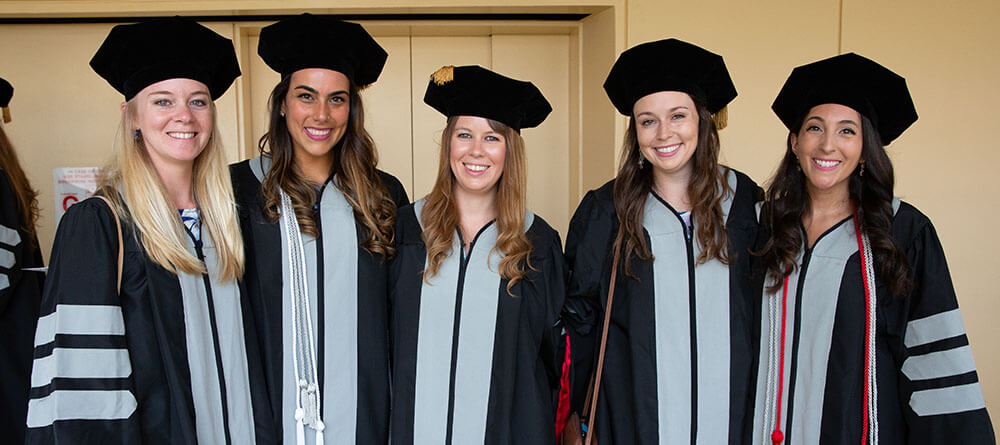 4. Obtain your DVM
Once you receive an acceptance letter or two, it's time to make your final decision and enroll in veterinary school. Programs vary, but you should expect to spend four years completing basic sciences courses and gaining clinical experience.  
Your final year of veterinary school will be dedicated to completing clinical rotations. These rotations are designed to provide you with the hands-on training you'll need to begin practicing after you graduate with your Doctor of Veterinary Medicine (DVM) degree.  
5. Determine how to receive your CQ
Every veterinary graduate must obtain a Certificate of Qualification (CQ) to become licensed, but this process can vary. Students who earn their DVM through an accredited program can obtain their CQ upon passing the NAVLE.  
Those who attend a non-accredited institution, on the other hand, will need to pass the Basic and Clinical Sciences Examinations (BCSE) and the Clinical Proficiency Examination (CPE) in addition to the NAVLE. This is why attending an accredited program can be to your advantage.  
For students who do need to complete those extra steps, preparation is key. "I would encourage people to sit for the BCSE once as a trial—just to get a feel for the exam. Then go home and study in earnest with a plan to pass it on the second sitting," Dr. Martin recommends.  
Do note, however, that this strategy isn't conducive for the NAVLE. In fact, grads who do not successfully pass the NAVLE within two attempts are required to then complete the CPE regardless of whether they attended an accredited program.  
6. Complete additional licensing requirements
After obtaining your CQ, you'll need to address provincial licensing requirements. For this, you'll need to pay a fee and fill out some paperwork—but in some provinces, you could also be responsible for additional materials. You'll need to provide contact information for three references to obtain a license in Alberta, for example. To practice in Ontario, you'll need to pass the Jurisprudence Exam.  
It's a good idea to seek licensure as soon as you can, particularly if you'll need to complete the CPE. "Because our system of licensure in North America is still based heavily on the generalist model, it makes the most sense to obtain licensing requirements soon after graduating from a generalist program," Dr. Martin explains, pointing out that grads are likely going to be more familiar with procedures like spaying when they're fresh out of veterinary school.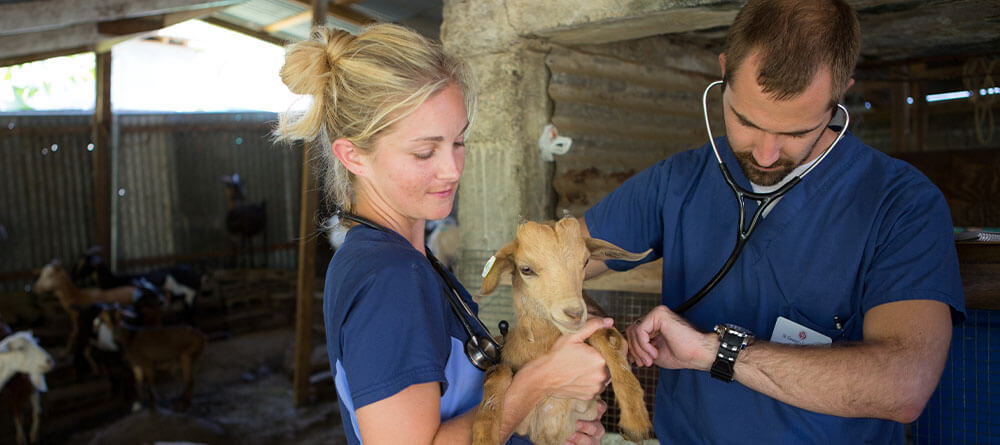 7.

Pursue additional training if you hope to specialize 
If there is a specialty area of veterinary medicine you would like to practice, you'll first need to complete a residency. You can research what opportunities are available through the Veterinary Internship & Residency Matching Program.  
Be sure you have a solid understanding of all province-specific licensure requirements before pursuing specialty training. Certain residency programs require that you meet the same prerequisites—some even specify that you must already be licensed in that area to qualify for residency. Depending on your area of interest, you may also have to complete a preliminary internship.  
8. Begin your career
By this point in your journey toward becoming a vet, you've likely spent plenty of time researching the field of veterinary medicine. There are a number of different types of veterinarians, and once you decide which avenue you hope to pursue, it's a good idea to reach out to your network in search of opportunities.  
This could include course instructors or veterinarians you worked with while gaining school experience or through local organizations. You also have the option to sift through the resources offered by the Canadian Veterinary Journal (CVJ) to explore various job opportunities in Canada.
Embark on your journey toward veterinary success
The path to becoming a veterinarian can be long and winding, but it's an invaluable experience for those passionate about dedicating their professional lives to caring for animals. Now that you have a better understanding of how to become a vet in Canada, you can begin preparing for the application process.  
A key element of applying to veterinary school is thoroughly vetting your options. Learn more about what criteria you should be evaluating by reviewing our article "6 Things the Top Veterinary Schools Have in Common."  
*This article was originally published in 2019. It has since been updated to include information relevant to 2022. 
veterinarian advice, veterinary school advice