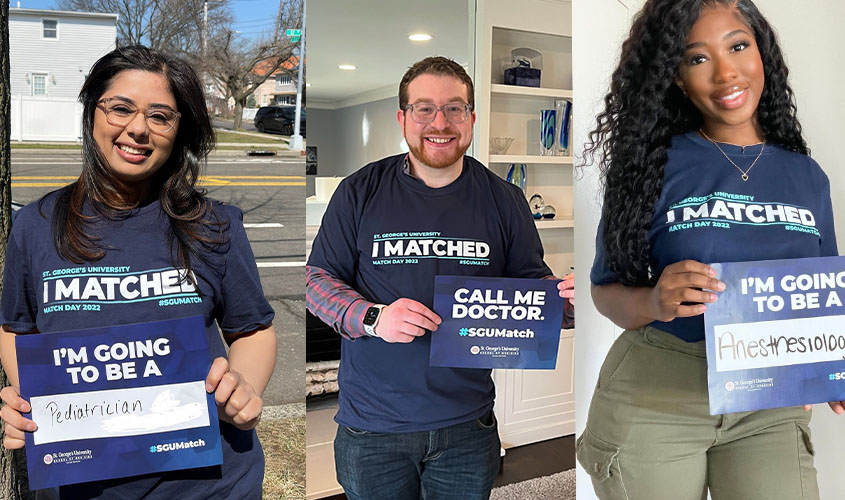 For hundreds of St. George's University students, the wait was most certainly worth it, as they found out on Friday where they will be headed for residency training this summer.  
This year, SGU students matched into first-year residency positions across a variety of specialties and throughout the US. They will begin residency programs in a range of highly competitive specialties, including neurology, emergency medicine, surgery, and more.
After a nerve-wracking week, students are taking in where they will complete their residency training this summer. Match Day is a milestone moment in students' medical education as they learn where their hard work and training will take them next in their career.   
SGU News spoke with several soon-to-be graduates about what it felt like to receive the positive news that they matched and how they feel about starting residency.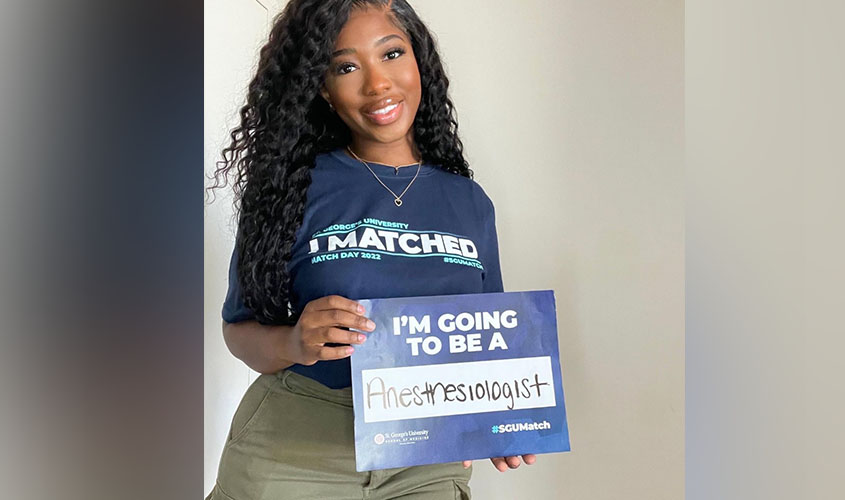 Akosua Ayesu-Offei 
Matched in: Anesthesiology 
Hometown: Columbus, OH
"The best news ever to wrap up Match week! Not only did I match the only specialty I desired, today I found out I matched my first choice program! I am SO SO HAPPY! God is too good! 
"My time at SGU was an amazing experience. I felt fully supported throughout my whole entire journey and I couldn't be more grateful to SGU for giving me this opportunity. My time on the island was an experience I wouldn't trade for anything and I'm thankful for the lifelong friendships I made and the memories I'll hold with me for the rest of my life."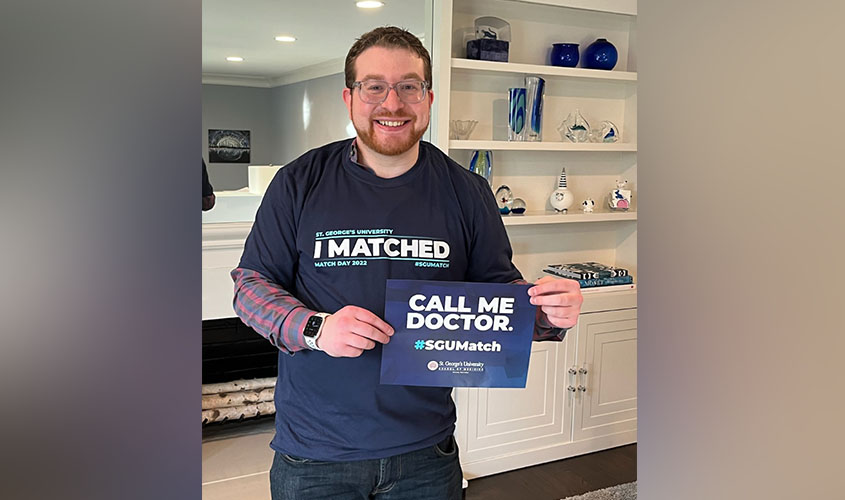 Adam Lerman 
Matched in: Internal medicine 
Hometown: Livingston, NJ
"I am beyond floored that I matched. It was 8:58 am, and I nervously waiting, saw the email come through on Monday. I matched. I was overwhelmed with joy and happiness. I never expected to match, honestly, the med school was a long process for me. But at the end of the day, all that hard work paid off. Now I'm going to be continuing my training in internal medicine and I hope to eventually go into pulmonary/critical care or gastroenterology after residency."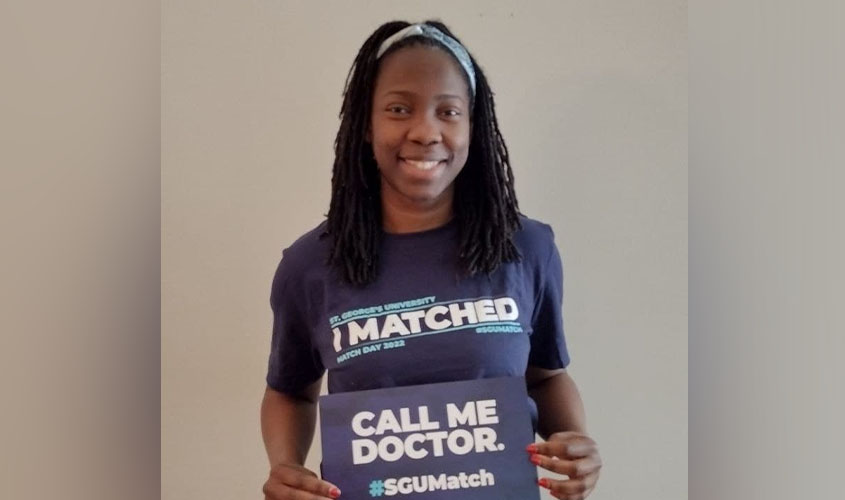 Ashea West  
Matched in: Family medicine 
Hometown/country: Mandeville, Jamaica  
"I couldn't sleep on Sunday night. I had nightmares twice, about decision day and what the email might say. 8:58am on Monday, I opened the email on my phone, and kept re-reading the one line that said "Congratulations, you have matched." I was just so grateful to God for answering this prayer because I had been praying and praying really hard! All my memories of the first day on the island flooded back: walking past St. George's dorm and taking in the views by Modica Hall. I remember meeting my roommate for the first time and talking about how we're going to ace med school—this decision slowly turned into "We just need to keep our head above water," which we did! Now I get to live out this dream at my top choice for residency!"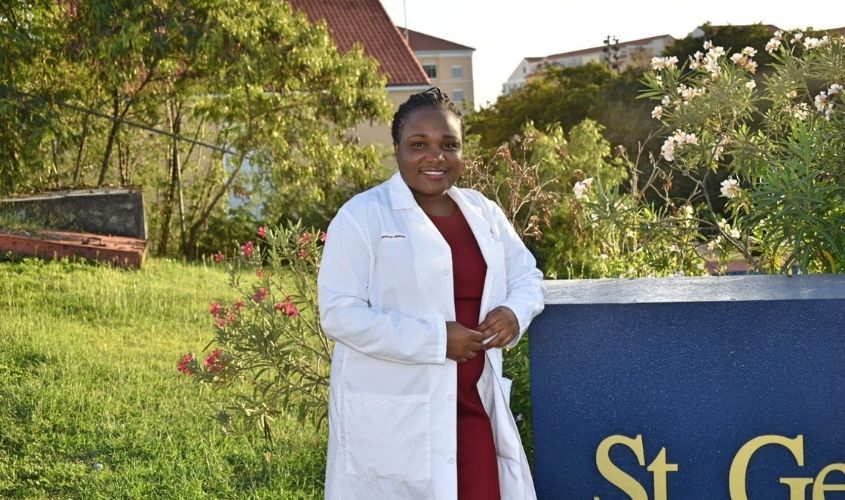 Molly Kivumbi
Matched In:
Internal medicine
Hometown: Seattle, WA  
"First of all, I would like to thank the almighty God for getting me this far. I matched into family medicine in Riverside, CA.  
I was so amazed to find out that I matched. I couldn't wait to share the great news with my friends and family that have supported me all the way. It was the icing on the cake after four years of hard work. The sleepless nights, disappointments, frustrations, and intense studying.  
Attending SGU has so far been one of the best decisions I have made. Not only have I received an excellent medical education, but also enjoyed learning in a diverse environment with students from different parts of the world. I have been supported all throughout my four years at SGU and I believe that I will be a great physician.  I believe that when you put your mind to achieving your dreams, you are unstoppable."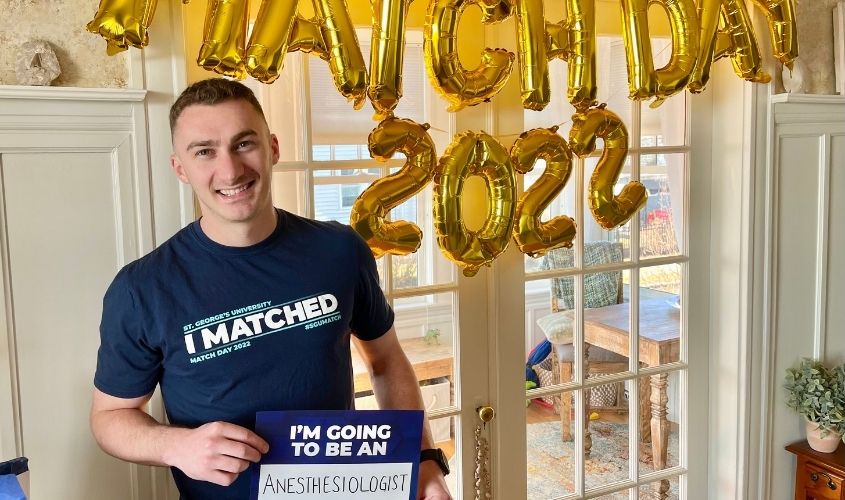 Alex Ciaramella
Matched in: Anesthesiology
Hometown: Revere, MA
"I've always had an interest in anesthesia but kept an open mind throughout clinicals. I tried to envision myself in many other physician roles but eventually came full circle back to anesthesia. Match week is certainly a roller coaster of emotions. I felt very confident going into the Match but still couldn't help panicking while opening the Match email. It was like going through airport security knowing you have nothing to hide but still getting nervous. Luckily, I fully matched into my No. 1 choice!"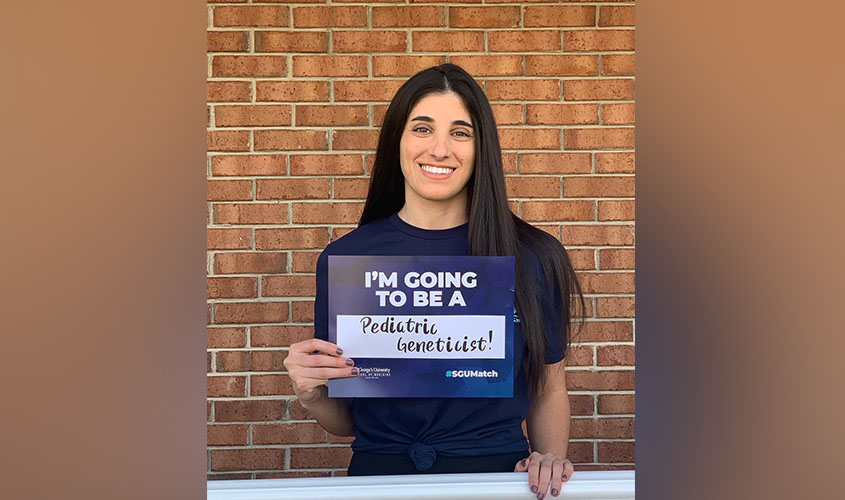 Giavanna Verdi
Matched in: Pediatric-medical genetics
Hometown: Wading River, NY
"When I learned that I matched, I simply cried with joy and my heart dropped. I could not believe that I had matched into my No. 1 program and my preferred specialty track. It truly felt like a dream that I want to relive forever!  
Although I am moving away from my hometown, I know that my family and friends are cheering for me from afar! I am always ready for a new adventure and a new journey, and I am so excited to meet my fellow co-residents and program leadership team! This is my new home away from home, and I'm counting down the days until June!"
Peds-Medical Genetics is a less popular specialty but it is on the rise! It is very uncommon, there are only 19 programs in the country that have combined pediatrics and medical genetics programs, and I am so grateful to have matched with such a high reputable institution for this kind of specialty! I fell in love with genetics during my time in Grenada and worked alongside one of the genetics professors from SGU on a patient-case report, fundraisers for Grenada Down Syndrome Association, and ran the Student Interest Group in Genomics/Genetics on campus!"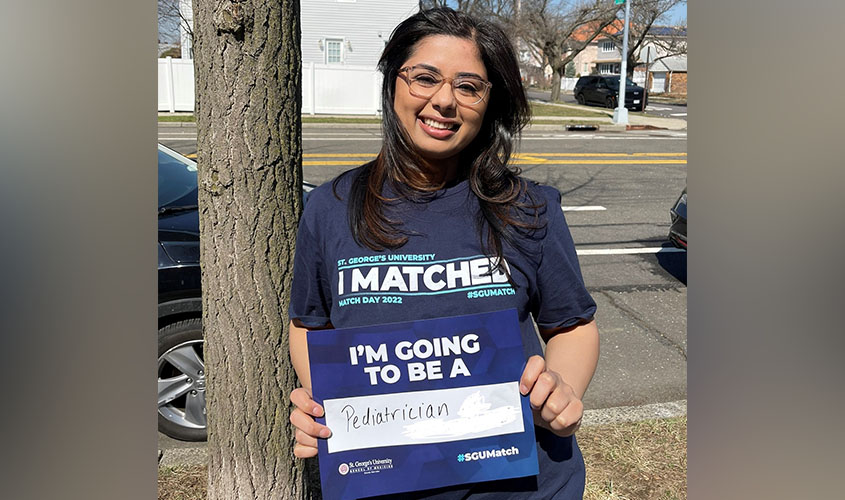 Arham Zia
Matched in: Pediatrics
Hometown: Queens, NY
"My reaction to getting matched was an incredible feeling of relief. I still can't believe I did it! I went through so many ups and downs during medical school at SGU. But I know that the hard work I persevered towards was so worth it in the end. I opened my match results with my family; throughout this whole process, they were my No. 1 supporters. Seeing the happiness in them made it all the more worth it. I am so grateful to SGU for giving me a chance to prove to myself that I could do this and I DID! I can't wait to start this residency. It's definitely going to be a learning experience I will never forget. I am so excited and I can't wait to make a difference in the lives of tiny little humans."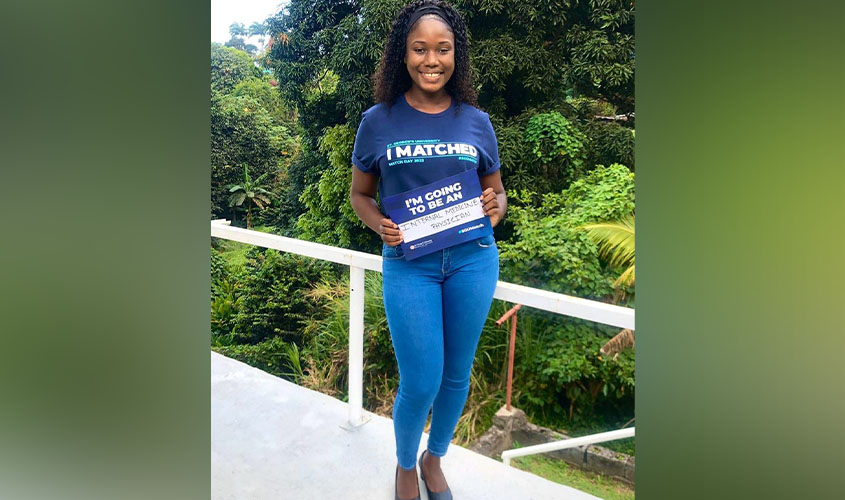 Monique Prince
Matched in: Internal medicine
Hometown/country: Grenada
"I was filled with joy and relief when I received the email that I matched. It's exciting to now know where I will be training for residency. I am honored and grateful for this opportunity to train in internal medicine."
– Laurie Chartorynsky and Paul Burch 
Related Reading
The perfect match: SGU students secure US residencies on Match Day 2022
Residency success 101: How to ace your application, interview, and first day on the job
Want to ace your residency application? Get help from SGU's Office of Career Guidance
1,000 residency slots approved by Congress: What it means for medical students
https://www.sgu.edu/wp-content/uploads/2022/03/match-trio-2022-845-2.jpg
500
845
lchartor
https://www.sgu.edu/wp-content/uploads/2020/02/sgu-logo-grenada.svg
lchartor
2022-03-18 18:42:52
2022-03-21 16:26:17
Soon-to-be Physicians Share Their Excitement on Match Day 2022