Back to Blog
The International Medical Student's Guide to Finding IMG-Friendly Residency Programs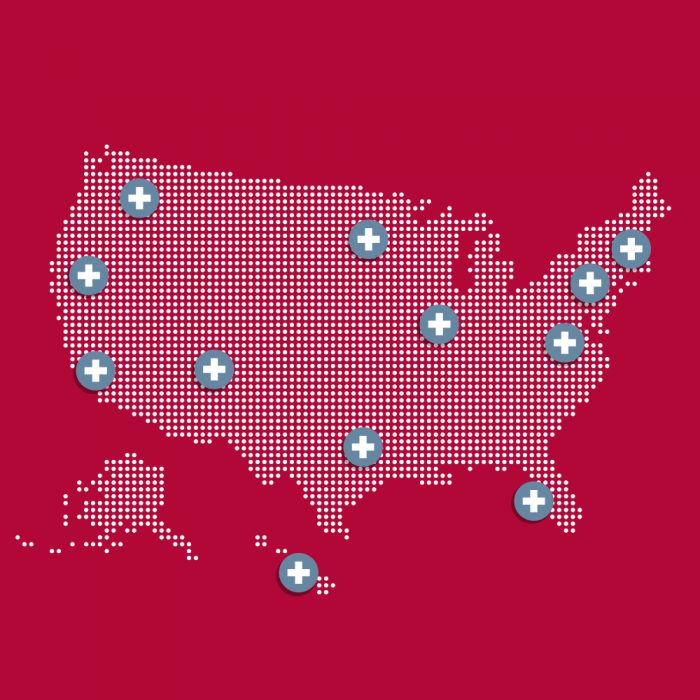 Medical school is one of the best examples of how the slow and steady approach that wins out in The Tortoise and the Hare can be effective in real-life situations. You recognized that trying to race your way through to becoming a doctor just wouldn't work, so you took your time when researching and applying to international medical schools.
Now that it's time to start thinking about residency, you're ready to apply that same method. You know international medical graduates (IMGs) seeking postgraduate training in the US face some additional challenges when it comes to securing a position. While you could simply ask a few graduates you know about IMG-friendly residency programs worth considering, taking the time to develop a strategy is a better bet.
Ready to get started? Join us as we take a closer look at how to set yourself for success on your path to residency.
How do you find IMG-friendly residency programs?
The real key to finding a residency program that's welcoming to IMGs is searching for ones that are most likely to be friendly toward you. There are a number of ways you can approach this method.
Consider where different programs are located
You might be surprised to know applying to programs in certain locations can work in your favor. Some states have a tendency to accept more IMGs than others.
"It's generally the Northeast — New York, New Jersey, Pennsylvania, Connecticut — where most of the IMGs are located," says Dr. John Madden, an Emergency Medicine Physician who serves as Associate Dean of Students and Director of the Office of Career Guidance and Student Development at St. George's University (SGU).
"It's generally the Northeast — New York, New Jersey, Pennsylvania, Connecticut — where most of the IMGs are located."
Data from the National Resident Matching Program (NRMP) shows specific information about how many IMGs, both US citizens and IMGs from other countries, were placed in each state for the most recent iteration of the Match. In addition to the states Dr. Madden highlighted, Florida, Texas, and California also accepted a fair number of international grads into their residency programs.
You should also consider where you're from when figuring out which states could afford you the best opportunity to secure a residency. "Every program wants to train people from their area so that, when they finish training, they'll stay in the area," Dr. Madden explains. "IMGs shouldn't forget that." The only students who might want to avoid this approach are ones who are from areas with the most competitive residency programs.
"Every program wants to train people from their area."
Choose your specialty wisely
There's a real need for more primary care physicians in the US, which means those residency spots are great options for IMGs. Dr. Madden says more than 70 percent of SGU grads choose these specialties, which are made up of internal medicine, family medicine, OB/GYN, and pediatrics.
While any of the primary care specialties are good options, internal medicine is by far and away the most welcoming to graduates who studied abroad. More than 3,200 IMGs matched for internal medicine in 2020. The other primary care specialties also boast pretty impressive match rates for IMGs.
That said, no medical student should feel as though these four fields are their only options. Hundreds of foreign-trained physicians enter residency for psychiatry, surgery, and other specialties in the US every year. You just want to make sure you have a realistic idea of how competitive of a candidate you are. It's also a good idea to have a second-choice specialty in mind.
Seek help from your school
The best piece of advice for securing a US residency after graduating from an international program is to use every resource available at your school. Dr. Madden explains that SGU tracks where graduates end up, the specialties they pursue, and whether the hospital supports VISAs for grads who aren't US citizens. This can help students gain a better understanding of which programs will be most likely to rank them highly.
Every school does things a little bit differently, but every good program should be prepared to share useful residency information and tips with you.
Network as much as you can
Networking isn't just for business professionals. Building and maintaining relationships with classmates, researchers, faculty members, and other doctors can help facilitate introductions. You never know who among your contacts might know a residency director evaluating you for their program.
You should take advantage of opportunities that will allow you to meet a lot of medical professionals. "We do suggest you go to national or regional meetings in the specialty to which you're applying to schmooze a little bit," Dr. Madden shares. A face-to-face meeting could help you get your foot in the door to a residency interview.
"We do suggest you go to national or regional meetings in the specialty to which you're applying to schmooze a little bit."
You also might consider registering for the advisor service offered by the Educational Commission for Foreign Medical Graduates (OCFMG). This program pairs qualifying IMGs with advisor physicians who have already been through the matching process.
Ready for residency?
As you can see, there are some available strategies to help you realize your goal of matching for a US residency position. You might be surprised to discover which positions are attainable. There could be some IMG friendly residency programs you never would have thought to consider prior to consulting with the faculty and staff at your school.
Arming yourself with information about residency placements will help you make some smart decisions about which programs to consider. But applying is only part of the story. You also need to have a good understanding of the matching process. Make sure you're prepared by reading our article, "The Match: Explaining the Application Process and Your Residency Results."
* This article has been updated from a previous version to include current facts and figures.