Back to Blog
7 Important Residency Application Milestones Medical Students Need to Know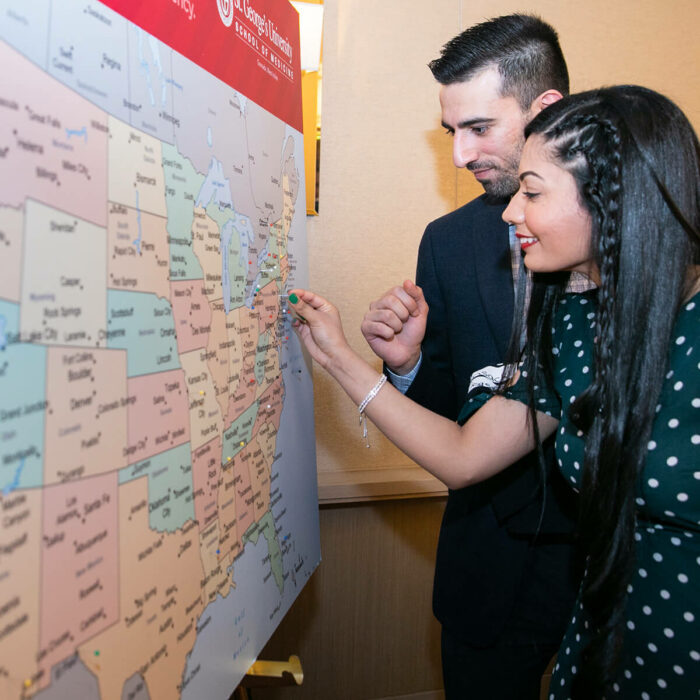 Any aspiring physician will tell you the true hallmark of graduate success is attaining a residency. Because obtaining one of these postgraduate training positions is essential for becoming a licensed practitioner, medical students approach the residency application season quite seriously.
One of the best ways to begin preparing is to research the process itself—it's never too early to begin familiarizing yourself with important deadlines and events.
7 Important stages of the residency application process
Many residency timelines only focus on the months when students are actively filling out and submitting their electronic applications, but there's much more to the process.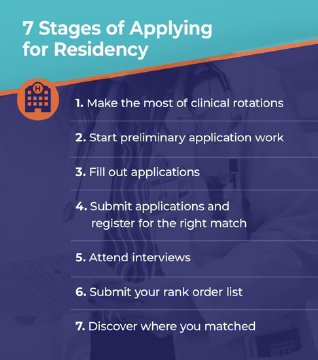 1. Make the most of clinical rotations
Focusing on residency applications as soon as you begin clinical rotations is necessary for many specialties. "You have to do elective rotations in the field that you want to apply to," says Dr. Devon Thomas, a urology resident physician at the University of Florida College of Medicine – Jacksonville and graduate of St. George's University (SGU). "Those sometimes take months to set up."
Dr. Jeremiah Madedor, an SGU graduate and internal medicine resident physician at Spectrum Health, agrees. He ended up doing a rotation in infections disease—a specialty he plans to eventually pursue—during the winter holidays.
As you complete rotations, you also need to begin thinking about securing great letters of recommendation for your eventual residency applications. Letters from physicians who know you well and can speak to your abilities are incredibly important, and so is the way you approach obtaining them.
"When you ask an attending for a letter, you should always do it in person," Dr. Madedor advises. That said, this isn't always possible. If requesting a letter of recommendation face-to-face isn't possible, try to set up a video call for the conversation.
2. Complete preliminary residency application work
The Electronic Residency Application Service (ERAS) might not open until June, but you should start researching programs well in advance. Dr. Madedor suggests looking into historical data on past residents' research experiences, medical schools, statuses as US or international graduates, and test scores— though this last element will become less important now that the United States Medical Licensing Examination (USMLE) Step 1 is moving to a pass/fail model.
A medical student at this stage should also start working on writing their residency personal statement. This essay is more important than you might think, and Dr. Madedor points out it will likely take quite a few revisions, but SGU students are lucky in that the School of Medicine has a team of experts and physicians who will assist them in editing the personal statement for each specialty they apply to. You will also need to make plans to take the USMLE Step 2 Clinical Knowledge (CK) as soon as you can.
"That doesn't necessarily need to be taken before ERAS opens, but it needs to be on your horizon," Dr. Thomas advises. "You need to be studying for it, and you ideally need to have set a test date before ERAS opens."
Students attending medical schools outside the US also need to begin taking steps to obtain Educational Commission for Foreign Medical Graduates (ECFMG) certification, which is required to obtain a residency. You should also be prepared to provide materials or sit down with faculty to discuss your Medical Student Performance Evaluation (MSPE), a summary letter from your school that reflects on you as a student. This process is far easier if you update your curriculum vitae (CV) to include all relevant experiences.
"These things don't always just have to be medicine—medicine is people," Dr. Madedor shares. "So anything that involves people is something they want to know about. And if it's something you did for a long time, that shows your commitment."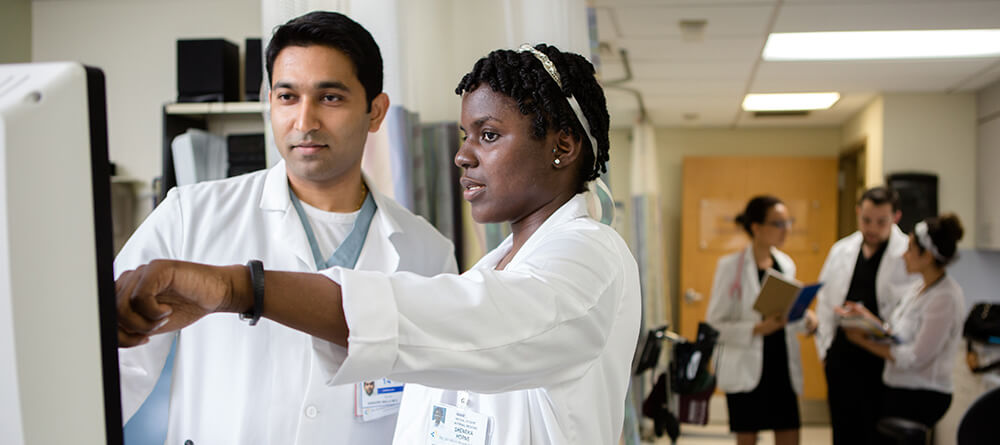 3. Work on residency applications
If you've managed your time well, you'll be in a great position to steadily fill out all the fields and upload documents as outlined by the ERAS user guide once the system becomes available. "Take your time with it," Dr. Madedor recommends. "I worked on the application from the day it opened, once per day."
While you'll do everything related to uploading documents and completing forms, the physicians who write your letters of recommendation will submit them. For this reason, it's essential to stay in close contact with your letter writers.
"I know that seems intimidating as a medical student because you don't want to be badgering this physician who's potentially going to bat for you and helping you get a residency," Dr. Thomas acknowledges. "But they're busy and have so much else going on that they'll just forget."
4. Submit residency applications and register for the correct match
Students are finally able to submit applications in September, and you should plan to do so immediately. "There are some programs that will never see your application if you don't submit the day of," Dr. Madedor warns.
You will also need to register for the correct matching system. It's worth noting that most students will be ERAS-residency applicants who obtain positions through the National Resident Matching Program (NRMP) Main Residency Match, but there are a few exceptions:
Ophthalmology applicants apply for programs and match through the San Francisco Match.
Urology applicants apply with ERAS but match through American Urological Association (AUA) Urology Residency Match Program
Military residency applicants apply through both ERAS and the Joint Service Graduate Medical Education Selection Board (JSGMESB), and the JSGMESB determines where applicants are placed. However, international medical graduates must first complete an intern year in a US residency to be eligible for military residency programs.
The timing is slightly different for each of these systems, so be sure you understand precisely when to submit your applications and register for the correct match.
5. Residency interview preparation
Once programs are able to start reviewing applications, they'll extend offers for interviews that will take place starting in October. Residency interview preparation is essential, so leverage mock interview services, something many medical schools offer their students. Dr. Thomas recommends having an answer for everything you can possibly think of and coming prepared with plenty of your own questions. Also remember that there's more to residency interviews than what you say.
"The interview starts way before you even get in that room," Dr. Madedor says. "Your attire is so important." This is true even for virtual interviews, which also require good lighting and a quality microphone.
Perhaps the biggest favor you can do for yourself throughout interview season is to take detailed notes and reflect on each experience as it happens. "As soon as you're done with that interview, make a list of pros and cons about that specific program," Dr. Thomas suggests.
6. Compare programs, and submit your rank order list
Once interview season ends, start thinking about creating the rank order list you'll submit to your matching service. Students who take detailed notes as Dr. Thomas suggests should be able to compare and identify their top choices pretty easily. Base your ranking on how you feel about a program, starting with the one that would make you the happiest. Be wary of making decisions based on what interviewers say because they tell many applicants that they intend to rank them highly. Those conversations should not enter into your decision-making process. If you're having trouble deciding, think about what you value most in life.
"I chose based on opportunity," Dr. Madedor reflects. "I had a friend who chose based on location because she wanted to be close to home, and I also had friends who just really wanted to be in New York."
Once you've submitted your list, you may have a bit of nervous energy. Dr. Thomas says it's really helpful to keep yourself busy through hobbies or even travel, if possible.
7. Discover where you matched
The day you discover your match results will depend on whether you used the NRMP, AUA, or JSGMESB. No matter the exact date you learn your results, expect it to be a day you'll never forget.
"It's the greatest feeling, honestly, just knowing that you have a secured spot."
"It's the greatest feeling, honestly, just knowing that you have a secured spot," Dr. Thomas says. "That's what we're all working toward through this process."
For Dr. Madedor, it was an emotional moment. "I think, for me, what made it even better is my hospital sent me a video that they made for people who matched," he says. "I cried watching it because I saw myself being there."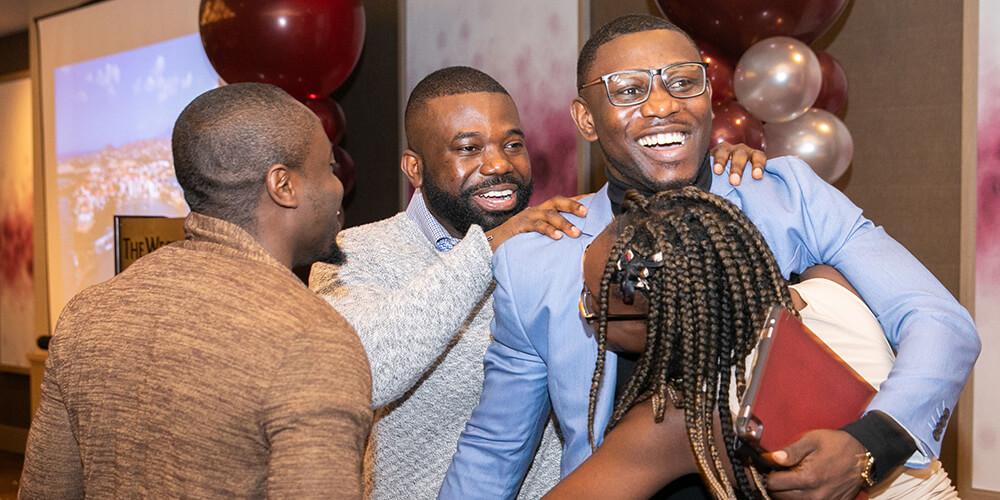 Complete your residency application with confidence
It's probably clear that adequate preparation is critical for achieving a successful residency application experience. Your initial program research can be particularly important in identifying where you could be most competitive.
If you're an international medical student (IMG) seeking a position in the US, find out how you can stand out by reading our article "The International Medical Student's Guide to Finding IMG-Friendly Residency Programs."