Back to Blog
What Is an Anesthesiologist? Understanding This Surgical Care Role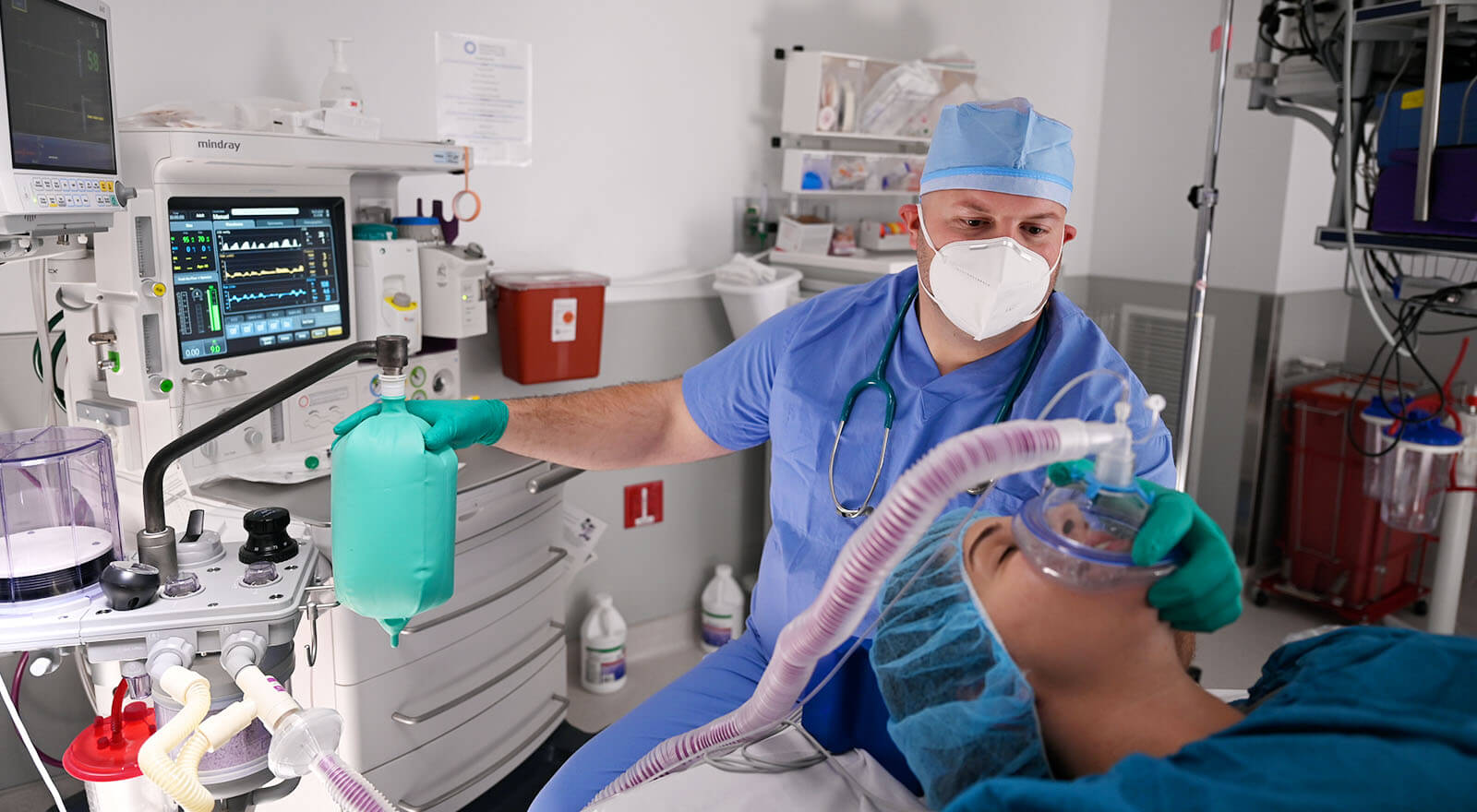 Anesthesiologists work in high-pressure situations day in and day out. But aside from being the type of doctor who helps people fall asleep before surgery, what is an anesthesiologist exactly? Join us as we explore the ins and outs of this complex and in-demand medical specialty.  
What is anesthesiology?
It's hard to imagine what it would be like if common surgical procedures like appendectomies and cesarean sections weren't feasible. Believe it or not, that was the case in the not-too-distant past. Some of our most impressive surgical advancements have been made possible thanks to doctors' ability to effectively apply anesthesia. Before its inception, most procedures were simply too painful to perform.  
Anesthesiology began to emerge as a physician specialty at the beginning of the 20th century. As practitioners continued to improve patient safety, anesthesia use became more precise, and surgical mortality rates dropped drastically as a result.  
The field has advanced rapidly over the last several decades. Because anesthesiologists specialize in the medical use of anesthesia for a range of surgical procedures, these physicians must be highly trained.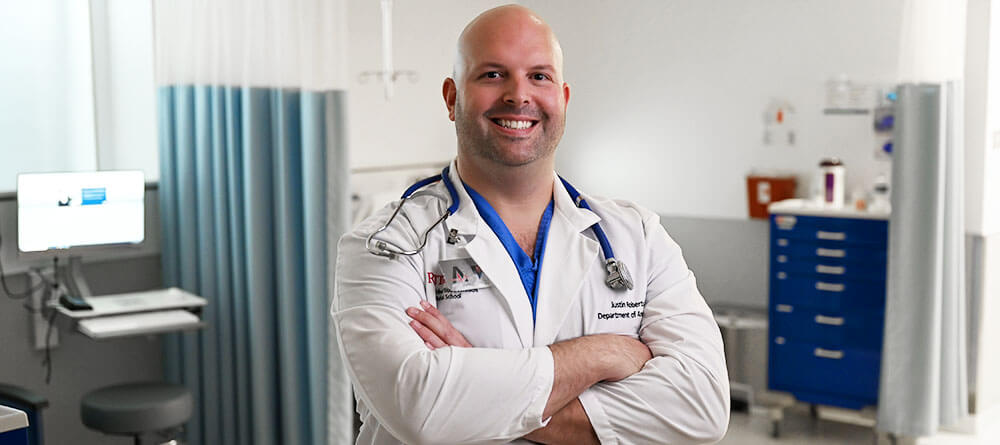 Dr. Justin Roberts, cardiothoracic anesthesiologist at Sentara RMH Medical Center in Virginia, emphasizes just how well-versed anesthesiologists must be in the medications they use and how they affect the body. "When you're learning the process with anesthesia and the flow of surgery, you also need to read as much as you can about the drugs you're using—the side effects and complications," he explains.  
For Dr. Roberts, the role really came into focus when he was completing clinical rotations during medical school at  St. George's University (SGU). When he witnessed a coronary artery bypass surgery that had some complications, he saw firsthand how essential the role of a skilled anesthesiologist can be. 
"Seeing how the anesthesiologist conducted himself," he reflects, "the way he orchestrated his next plan of attack in terms of helping the patient, moving things along, and really taking control of the situation was exciting and intriguing for me." 
What are some common anesthesiology subspecialties?
As advancements have been made in anesthesiology, there have been opportunities to specialize even further. The American Board of Anesthesiology (ABA) currently recognizes the following seven anesthesiology subspecialties: 
Adult cardiac anesthesiology

 

Critical care medicine

 

Hospice and palliative medicine

 

Neurocritical care

 

Pain medicine

 

Pediatric anesthesiology

 

What do anesthesiologists do?
Now that you know a bit more about what anesthesiology is, it's time to explore what an average day looks like for a physician in this field. What do anesthesiologists do on a typical day? The truth is that there is no average "day in the life" in this unpredictable medical specialty.   
"The anesthesiologist has to be very pliable and ready for anything," Dr. Roberts says. "Your day can shift at the drop of a hat."  
That said, there are a handful of anesthesiologist duties shared across the board. They review a patient's medical history prior to an operation to create a safe, effective plan in tandem with the surgical team. If a regional anesthetic is necessary before the procedure, the anesthesiologist will administer it before proceeding with other surgery preparations.  
During the procedure itself, the anesthesiologist is constantly monitoring vital signs and making modifications as necessary. Their role isn't simply at the beginning and end of a surgery—anesthesiologists are tasked with being on point during each moment in the operating room so that they're ready to jump into action and make any necessary adjustments. 
Dr. Roberts recalls a procedure when he was getting some unusual blood pressure readings. He administered the appropriate changes, but the readings still were not to his liking; he had a gut feeling that something wasn't right. After voicing his concerns, the team soon discovered there was some internal bleeding that wasn't visible to the naked eye.  
"We were able to step in and correct it so there was no adverse outcome for the patient," Dr. Roberts recounts. It served as a reminder of just how quickly things can change in the operating room. 
Anesthesiologists also perform quite a range of procedures. On any given day, these physicians may need to administer epidurals, intubate trauma patients, place arterial or central lines, perform transesophageal echocardiograms, and more.  
"A lot of people don't realize how procedurally oriented anesthesiology is," Dr. Roberts says. "We're constantly moving from procedure to procedure between administering surgical anesthesia in the operating room."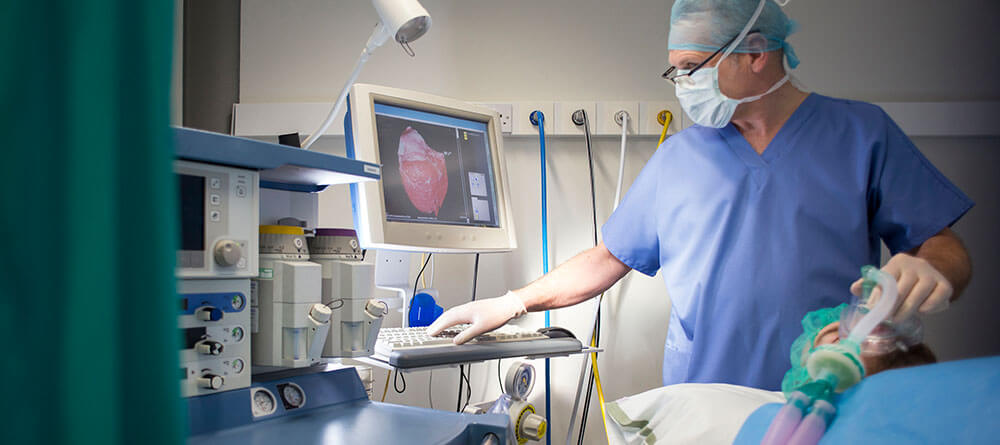 How do you become an anesthesiologist?
Dr. Roberts explains that the most successful anesthesiologists are physicians who are adaptable, open-minded, teamwork-oriented, calm under pressure, and introspective. As with any other aspiring doctor, future anesthesiologists will need to obtain a bachelor's degree before completing four years of medical school.  
Anesthesiology residencies, Dr. Roberts also notes, are incredibly competitive, so you'll want to be sure you perform well on the USMLE Step 1. And it's extremely helpful to secure some strong letters of recommendation, ideally from respected anesthesiologists.  
Once you land a residency, you'll complete an intern year followed by three years of dedicated anesthesiology training. At some point, you'll also take the USMLE Step 2. If you wish to further specialize, you have the option of pursuing an additional fellowship. At the end of it all, you'll need to obtain your medical license in the state(s) of your choosing and obtain board certification to practice. 
It's an unquestionably demanding specialty, but the typical anesthesiologist salary reflects that. Earning potential will vary based on location and other factors, but according to a 2020 compensation report, anesthesiologists earned an average annual salary of $378,000. And positions for these specialists are rising in demand. 
There is projected to be a shortage of up to 124,000 physicians by 2034, with anesthesiologists and other critical specialty roles accounting for tens of thousands of vacancies across the US. If you think you possess the skill set needed for this demanding yet rewarding sector of medicine, there's no better time than now to enter the field. 
Prepare yourself for success as an anesthesiologist
So, what is an anesthesiologist? These specialty physicians wear many different hats, and their presence is often as subtle as it is impactful. If you're up for the challenge of pursuing this competitive specialty, getting into medical school will be the first step. 
Learn more about what criteria to look for when weighing your options in our article "How to Choose a Medical School: 8 Things to Evaluate." 
*This article was originally published in 2019. It has since been updated to include information relevant to 2022.