Back to Blog
What to Expect as a Resident Doctor: A Closer Look at Medical Residency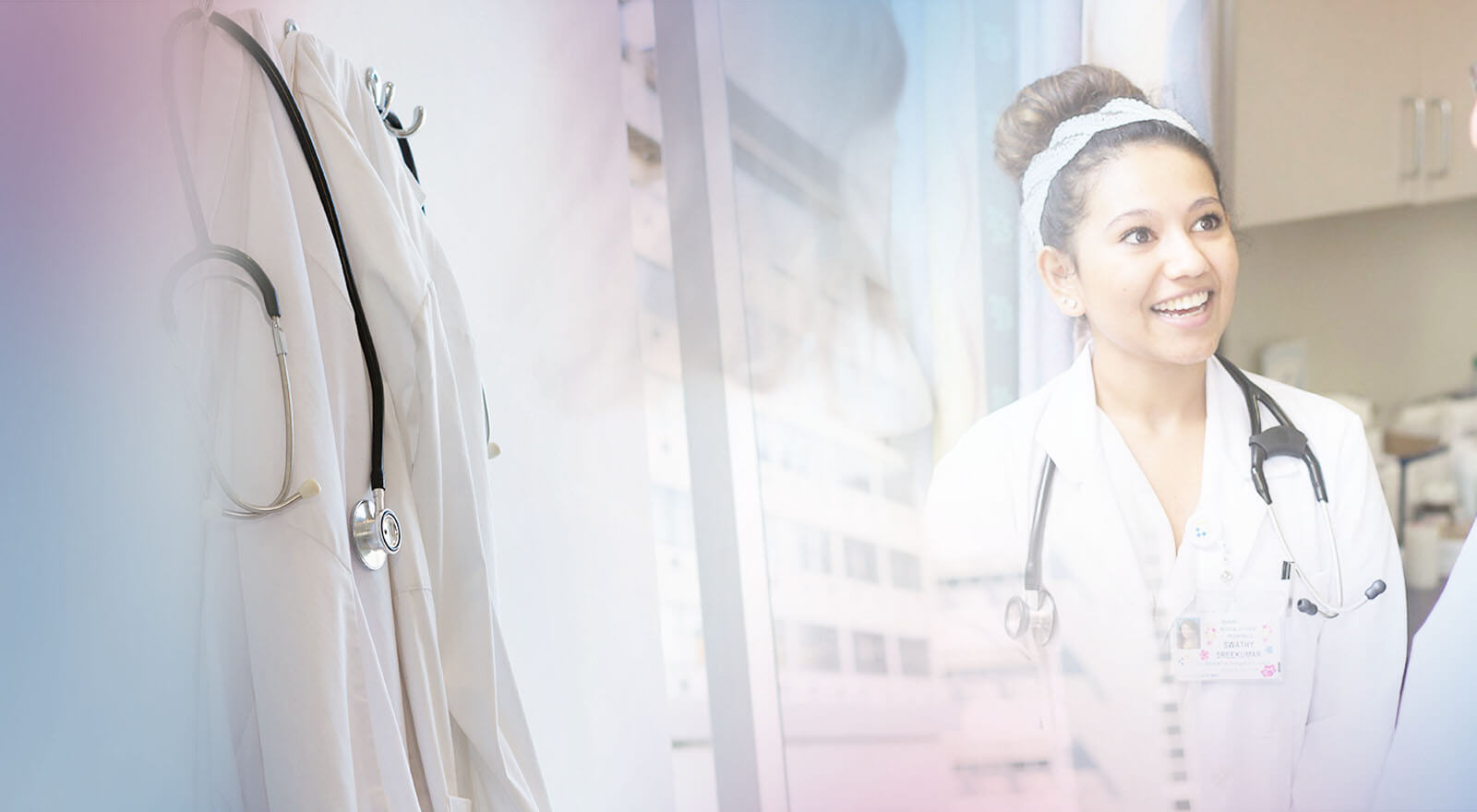 The path to becoming a doctor doesn't end once you finish medical school. Once you've earned your Doctor of Medicine (DM) degree, you must complete a medical residency—an essential postgraduate training.  
This fast-paced, hands-on training will give you your first real taste of life as a physician. This can be both exciting and intimidating for new MDs. If you're eager to learn what to expect as a resident doctor, read on as practicing physicians reflect on their time in residency.   
What is medical residency like? 5 questions answered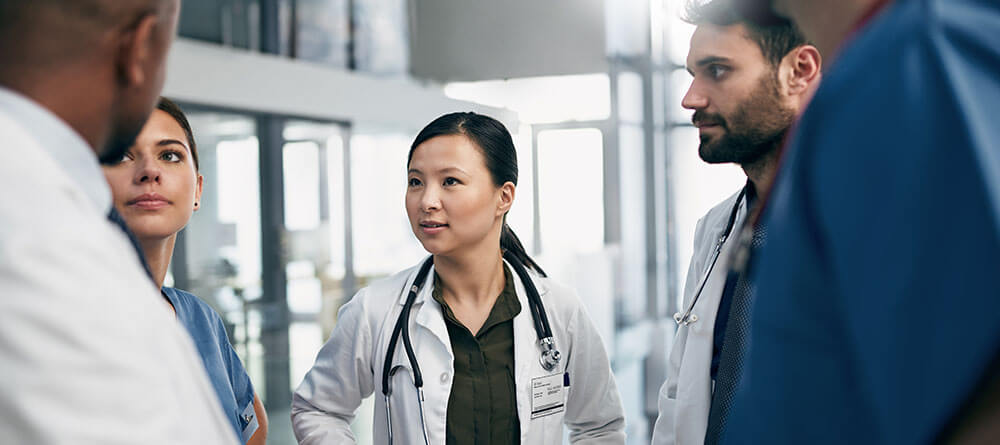 1. What is residency in medical school?
It may be clear that residency is the phase of medical training you'll go through after earning your MD, but it's a little difficult to understand exactly what that means. The most prominent change that occurs when you go from medical student to resident is that you'll be acting as a physician (with supervision). This means you'll no longer be in the backseat like you were during your clinical rotations.   
The immersive experience you'll acquire during residency will be unlike any you've had in your medical training thus far. "The only way you're going to learn medicine is through experience and mentorship," explains Dr. Buck Parker, general and trauma surgeon at St. Mark's Hospital in Salt Lake City, Utah. 
The length of your postgraduate training will depend on your specialty. But generally speaking, a doctor's medical residency lasts three to seven years. For most specialties, this includes an intern year followed by a number of years of dedicated training. Future physicians interested in a highly specialized area of medicine–things like pediatric radiology, female pelvic medicine, or reconstructive surgery–will likely need to complete additional fellowship training.  
2. Is medical residency hard?
While every resident physician will handle their experiences differently, they all seem to agree that postgraduate training was challenging. "I expected residency to be grueling, and it was that and more," says Dr. Barbara Bergin, Texas-based orthopedic surgeon. "Each step along the process of becoming a physician supersedes the previous one in terms of physical and mental stress, and degree of difficulty." 
Dr. Parker agrees. "I expected to work a lot and I expected to be super tired," he muses. "I sorely underestimated all of that." But the intense training is worth it in the long run. 
During his residency in Detroit, Dr. Parker was thrown into a lot of unexpected situations. He saw medical issues he'd never encountered before. But soon enough, encountering such scenarios became second nature to him.  
"The speed at which you improve is really impressive," Dr. Parker remarks. "In your first week, you don't even know where the bathroom is; by the end of the first year, you're functioning as a seasoned physician."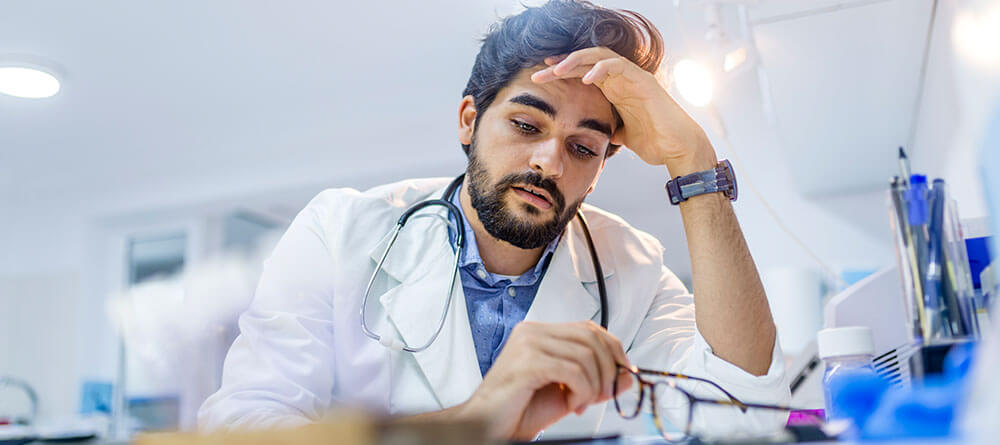 3. What are medical residency hours like?
You may have seen TV depictions of medical residents having to hide in the storage closets just to sneak in some sleep, but that's not entirely realistic. While postgraduate training doesn't leave much time for extra shuteye, things have improved for residents over the years. In fact, there are restrictions today that didn't exist when Dr. Bergin was completing her residency.  
"I can remember being ready to walk out of the hospital to go home and voluntarily staying to scrub in on an interesting case," she reminisces. During her first six months working in the hospital, Dr. Bergin says she spent every moment of daylight on the job.  
The most notable residency shift changes came in 2003 when the Accreditation Council for Graduate Medical Education (ACGME) imposed an 80-hour workweek limit and enforced certain rest requirements for medical residents. Even with such restrictions in place, Dr. Parker still believes all residents will experience exhaustion.  
"You should embrace that," he notes, "because that is what's going to make you a better physician in the end." It's important to keep in mind that even though the hours may seem long, they are important for experience – and they are always supervised. 
4. How much do medical residents make?
Medical resident salary varies just as it does for other industries. Both your geographic region and breadth of clinical experience will influence your earning potential. 
You can get a good sense of what to expect by evaluating resident and fellow stipend data collected by the Association of American Medical Colleges (AAMC). For example, the most recent survey reports that first-year resident physicians received a median annual stipend of $59,279 in 2021.  
And you can expect your earnings to increase throughout the duration of your residency program. The same report notes that fourth-year resident physicians received a median annual stipend of $67,047 in 2021, while those in their eighth year of a medical residency program earned closer to $79,693.  
Residents are typically eligible for benefits as well. The exact details will depend on which residency program you join. Health insurance and paid time off are common. Some programs will even foot part of the bill for things additional things like food, parking, uniforms, computers, industry conferences, etc.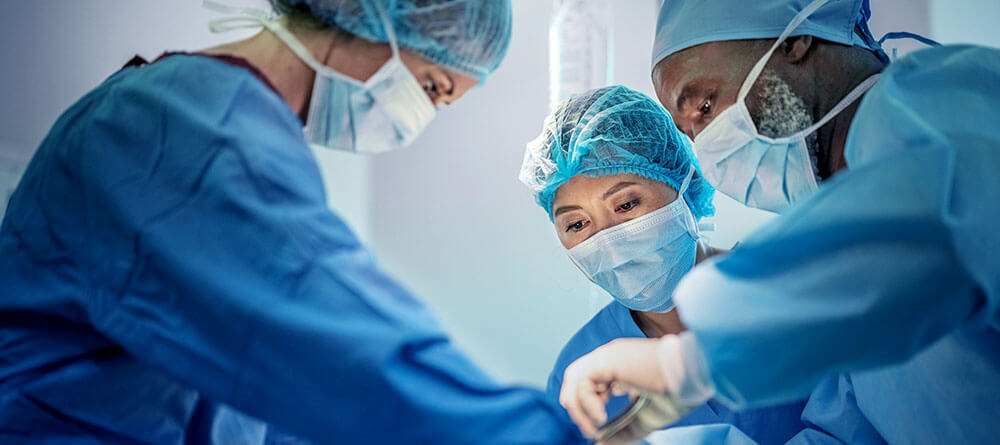 5. How can I be successful in medical residency?
There's no formula when it comes to preparing for residency, but there are certainly some ways you can build a foundation for success. Start by finding great mentors; learning from experienced professionals can be invaluable as you're starting your career.  
Try to find doctors whose work ethic and scope of practice you'd like to emulate. "If they're great technical transplant surgeons, you're probably going to be a great technical transplant surgeon," Dr. Parker explains.  
Another helpful way to prepare is to curate the right mindset as you enter into your residency experience. If you commit yourself to exploring the world of medicine and being a lifelong learner, the rigorous demands of your training will become a part of the process.  
It's also worth noting that continuing education requirements and maintaining board certification are part of being a physician. "You never quite get over that feeling of being a perennial student," Dr. Bergin offers, adding that if you're eager to learn and you're ready to welcome challenges, then you're already well-equipped to be a great medical resident.  
Prepare for a successful medical residency
As challenging as residency can be, most physicians also recognize their postgraduate training as a critical step in getting to where they are today. Medical residency teaches doctors to apply what they learned in medical school while providing them with the confidence needed to work through unexpected scenarios.  
Now that you have a better understanding of what residency is like, it's time to start preparing for the process. Find out how you can become a standout applicant by reviewing our article "Applying to Residencies: Common Residency Interview Questions and More."