Back to Blog
5 Physicians Who Found Their Caribbean Medical School Fit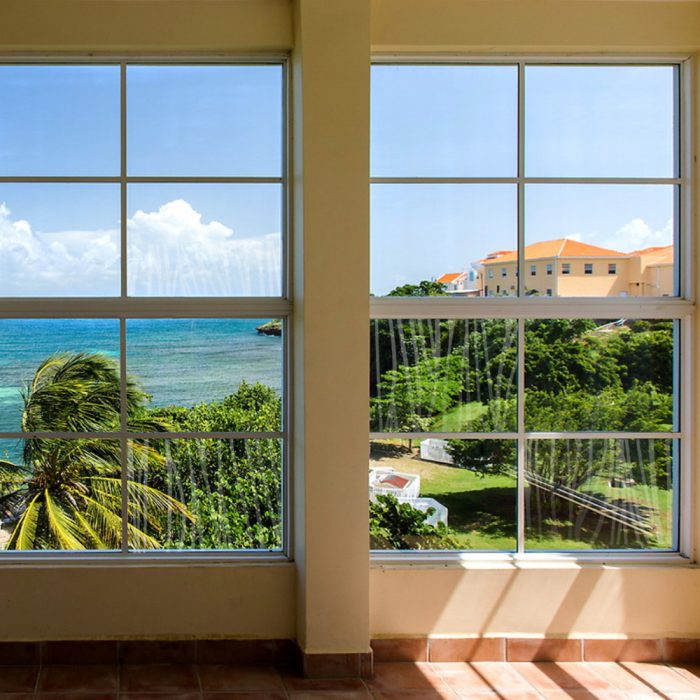 Entry into medical school is notoriously competitive. In fact, recent reports revealed that the 10 most exclusive programs in the US accepted less than three percent of applicants in 2020.
Such widely recognized programs may seem out of reach, but those aren't your only options. A majority of MDs actually earn their degrees at one of the many other reputable programs out there, including Caribbean medical schools like St. George's University (SGU).
Many doctors who study internationally emerge from the experience feeling grateful they chose that path—and physicians who attended the School of Medicine at SGU are no exception. As you seek to determine whether SGU could be the right fit for your MD degree journey, consider these alumni stories.
5 SGU grads share their Caribbean medical school success stories
Each of these physicians arrived at the SGU School of Medicine via a different path, but they all discovered it was the right program for them. Join us as we explore their journeys , and why SGU is the best Caribbean medical schools.
1. Discovering a true community
Not every pre-med student spends all their time studying and checking the progress of their application. Some have a schedule packed with extracurriculars that dominate their focus.
Such was the case for Dr. Ashley Strobel, emergency medicine physician at Hennepin County Medical Center. Dr. Strobel competed as a Division I rowing athlete during college, and her racing season pushed back her MCAT test date until the end of the summer—but by then, she realized she was too late.
"That October deadline is just that—it's a deadline. It is the last time they will even look at you," Dr. Strobel explains.
Just when she began to fear she'd run out of options, someone from her rowing community suggested she take a closer look at St. George's University. Dr. Strobel took advantage of an opportunity to connect with SGU graduates to learn more about their experiences, and she decided to enroll soon after.

Any lingering doubts evaporated soon after setting foot in Grenada. "Once I got down there, everyone was so welcoming," Dr. Strobel recalls. She had a distinct feeling that she'd found something special—a feeling that only grew stronger as she got to know her classmates and professors.
Interacting both in large lectures and small group sessions, Dr. Strobel was happy to see just how much her SGU instructors respected her, treated her like an adult, and remained accessible to her and her medical school classmates. "They were amazing," she recounts, particularly impressed by the fact that these brilliant professors never seemed too busy to help a student. She had similarly positive experiences with the mentors she met during clinical rotations.
The decision to attend a Caribbean medical school is one Dr. Strobel would happily make again. "I don't think I'd be where I am today if I hadn't gone to St. George's University," she says.
2. Finding an unexpected passion
Dr. Justin Roberts thinks like an athlete. It makes sense—he played football in high school and was even awarded a full-ride college scholarship. But after injuries derailed his football dreams, Dr. Roberts spent some time working in pharmaceutical sales; it was there he began contemplating a career in medicine.
After interacting with a number of high-quality physicians who graduated from SGU, he started to consider attending a Caribbean medical school. "I felt like they were really good representatives of the school," Dr. Roberts says. "They really sold me on the program."
At the time, it felt like a natural progression to combine his passions for medicine and athletics by pursuing orthopedic surgery. Now an adult cardiothoracic anesthesiologist with Sentara Medical Group in Virginia, Dr. Roberts clearly had a change of heart. It happened during clinical rotations.
"It just didn't feel like it was what I wanted to do," he says of orthopedics. As he began wrestling with these thoughts, things came into focus on one of his next rotations when he worked on a particularly fascinating cardiac case. "It just solidified my interest in anesthesia and everything involved in it—the procedural aspects and being involved in patients' care during what was probably the scariest time of their lives," he recalls.
That commitment to supporting others is a quality SGU strives to help its physicians cultivate. The community of students and faculty is one that's focused on lifting one another up and finding ways to make a positive impact.
"It's kind of contagious," Dr. Roberts insists. "If someone helps you out, then you want to pay it forward."
3. Realizing the possibilities
Some students find that medical school confirms they're meant for a particular field. Dr. Kristopher Milland, emergency medicine resident physician at the University of Tennessee College of Medicine, found himself in that position while attending SGU. Though he kept an open mind while completing his education, he knew emergency medicine was the specialty for him.
"I loved almost everything," Dr. Milland says. "And if you love everything, then your options are family medicine and emergency medicine." He ultimately decided the latter was the right fit. "There's nothing like the rush of the emergency department."
But even with his end goal in mind, Dr. Milland did have one concern going into medical school: residency options for emergency medicine are very competitive. St. George's University became the frontrunner as he was looking into Caribbean medical schools that could help him achieve his career dreams.

"The decision really came down to the quality of the campus, amenities, stateside rotations, general reputation, and gut feeling," he says. "At the end of the day, I felt SGU hit these points better than the other schools."
Like his fellow alumni, Dr. Milland was impressed by the support he received during medical school. And he quickly learned that the community of support fostered at St. George's University is longstanding.
"Believe it or not, this continues into residency," Dr. Milland explains. "One of the outgoing residents at my program who went to SGU saw that I matched and sent me a text message to see if I needed help with anything. And that's just SGU—a family of strangers who are always willing to help."
4. Persevering through twists and turns
The journey toward a thriving medical career doesn't always go exactly as you plan. But that wasn't going to stop Dr. Sara Story, hospitalist at Jackson-Madison County General Hospital, from achieving her goals.
After initially struggling to gain acceptance into US medical schools, the timeline Dr. Story had mapped out for herself was temporarily derailed. But she was determined, so she opted to spend a few years working in a dermatology office and running a clinical trial program to help build up her resume.
It wasn't long before her mother suggested she take a look at international medical schools. That's when SGU came into the picture. Dr. Story applied, was invited to interview, and was soon accepted into medical school.
"And that was that," she recounts.
What Dr. Story didn't know then was that she'd encounter another unexpected challenge before officially dawning her white coat as a certified doctor. "During my third year, I was diagnosed with breast cancer," she says, explaining just how fortunate she was to be attending SGU at the time.
She had been staying with a friend's family while completing clinical rotations in New Jersey. "I was able to not only get treated at my own hospital, but also live with a family instead of living in an apartment by myself. I had a lot of support," she says.

In the midst of her personal health struggles—the treatment for which included enduring surgery and chemotherapy—Dr. Story managed to stay on track for graduation. While she had long planned to pursue dermatology, she discovered during her internal medicine residency that she was better suited for a career as a hospitalist.
A firm believer that everything happens for a reason, Dr. Story has no doubt St. George's University was the right school for her. "For me, SGU was the best choice," she says. "Not just the medical education I got, which was above and beyond. But it also afforded me a lot of other personal advantages."
5. Achieving a lifelong dream
You often hear about physicians who knew they were destined for a career in medicine since childhood. But to select a highly specialized area of medicine to pursue as an adolescent and maintain a laser-like focus on that goal into adulthood isn't quite as common.
"I pretty much told my mom when I was six years old that I wanted to be a pediatric GI," says Dr. Jacqueline Larson, pediatric gastroenterologist (GI). "I treat the disease I have. I'm actually a Crohn's disease and celiac disease patient."
That's not to say her path into this competitive specialty was seamless. Dr. Larson took a significant break between her undergraduate education and medical school. It was while working in a research lab that she first learned of SGU.
"More and more [SGU grads] started coming out of the woodwork when I was asking around," she says of her colleagues. From those conversations, Dr. Larson quickly decided that SGU was the only international school she wanted to consider. "I'd heard so many positive remarks about this school; why would I risk going somewhere that doesn't have a good reputation?"
Like many SGU alumni, Dr. Larson immediately felt as though she had found a new family when she started school. And she insists the bonds only grew stronger once she began clinical training during her third year.
"It's almost like you have a bunch of big brothers, big sisters, aunts, and uncles at the hospital you're going to rotate at," she shares.
Though Dr. Larson's path to medical practice was lengthier than some, she doesn't dwell on it. "There's really no race to the finish line," she says. "It should be about making it across the finish line. That's what you should be happy about—that's your accomplishment."
Start writing your Caribbean medical school success story
These doctors were able to achieve their career dreams by attending a Caribbean medical school. They succeeded because they never lost sight of their passion and drive to become physicians—and with that same determination, you could be next.
If you're ready to start your own journey toward practicing medicine, it may be time to consider how a Caribbean medical school like St. George's University can help you unlock your true medical career potential. Start mapping out your next steps using our "Pre-Med Student's Guide from Application to Enrollment."
This article was originally published in 2018. It has since been updated to include information relevant to 2022.