Back to Blog
10 Surprising Facts About the SGU School of Medicine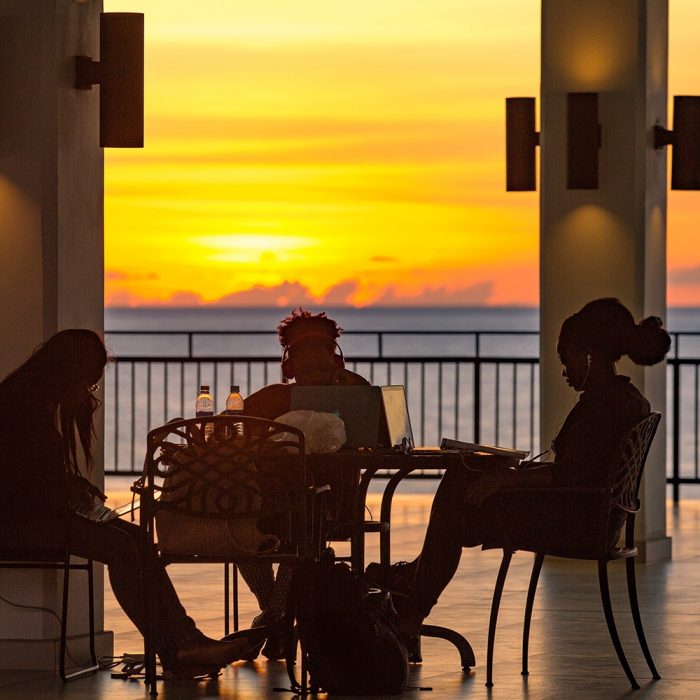 You've decided you're ready to start applying to medical school, but that's just the first of many decisions you'll have to make on your path to becoming a doctor. One of the most significant of those is which medical school you'll choose to attend.
There are a lot of programs out there, so it's important to choose one that provides the education and support you need to thrive as a physician. You'll want to do your research to evaluate graduate success and residency placement rates.
If you're considering St. George's University (SGU), you've come to the right place. Keep reading to discover some helpful information you may not be aware of.
10 things you might not know about the SGU School of Medicine
Even if you've done some basic research, there's a lot you may not know about SGU. There's only so much that you can glean from reading St. George's University School of Medicine reviews. Consider the following facts as you compare schools.
1. SGU has contributed 19,000+ physicians into the global workforce
You may be surprised to hear that SGU has more than 19,000 graduates who have gone on to practice medicine across the world. Our alumni have practiced in all 50 US states, as well as more than 50 countries worldwide.1
We value these global contributions and are proud to be the number one source of actively licensed physicians in the US.2 This means by graduating from SGU, you will be joining a vast network of alumni.
2. SGU students have achieved a first-time pass rate of 92% on the USMLE Step 1
Passing the United States Medical Licensing Examination (USMLE) series is a crucial milestone for medical students who want to practice in the US. Assessing how students at a particular school perform on this exam is a strong indicator of the quality of the curriculum and support being offered.
SGU students achieved a 92 percent USMLE Step 1 pass rate for first-time test takers over the last three years.3
So why do SGU students perform so well on this essential test? Many credit the fact that SGU's Department of Educational Services conducts hundreds of workshops a week to assist students in time management skills, test taking, and learning strategies, as well as subject-specific workshops
3. SGU is the largest provider of doctors into first-year US residencies
After gaining acceptance into medical school, arguably the next most important accomplishment for aspiring MDs is to obtain a residency. Many would agree that residency match data is one of the most important criteria for evaluating a medical school.
For the eighth year in a row, the SGU School of Medicine is the largest provider of doctors into first-year US residencies.4 More than 990 SGU graduates landed US residencies in 2022, spanning all sorts of different specialties.4
This graduate success can be partially attributed to the efforts of the Office of Career Guidance and Student Development, which offers support to students on their quest to secure a residency.
4. SGU has a variety of academic programs—even within the medical school
Prospective students from the US and Canada typically pursue medical school after attaining a four-year bachelor's degree. But students from other countries may come from significantly different education systems.
For SGU, allowing flexibility for international students just makes sense. Medical education around the world can vary from four to seven years, and the School of Medicine accommodates this by offering four-, five-, six-, and seven-year MD pathways at SGU. These different points of entry allow you to pick up your education where it left off, and you also have the option to complete some of the required coursework at a partner program before departing for Grenada.
In addition, students have the option to complete part of their basic sciences requirements through the St. George's University of Grenada School of Medicine/Northumbria University MD Program in the United Kingdom. Students who begin their MD through the UK-based program receive the same intensive medical education as students who start on the Grenada campus, with the additional benefits of learning a new healthcare system and gaining access to the rich history and culture that the UK and Europe offers.
5. There are a surprising number of research opportunities
You might know you want to tackle research projects before ever donning a white coat. While you may face limitations at some schools, SGU students have options in a variety of topics. The Medical Student Research Institute (MSRI) pairs you with a faculty mentor who has expertise that aligns with your interests.
Students who maintain a weighted mean percentage grade of 85 percent and have at least one co-authored, peer-reviewed research paper published by the beginning of their fourth year are eligible to graduate with a "Distinction in Research" honor.
6. MPH and MSc degrees can augment the MD
Perhaps you have a particular interest in global health or advanced medical research. It's often necessary to earn a graduate degree in public health or science separately. At SGU, you can roll those interests into your MD program with a CEPH-accredited Master of Public Health (MPH) program.
Choosing to attain multiple degrees may set you up for success in the future. The MD/MPH option teaches students how to implement healthcare at the patient level and on a much larger scale. The MD/MSc program is designed to prepare you for a career involving original research in specific areas of medicine. You'll gain first-hand experience conducting studies—possibly within the Windward Islands Research and Education Foundation (WINDREF).
7. SGU's clinical program covers a range of patient populations and healthcare systems
Clinical rotations can vary significantly depending on your location because every healthcare system and patient population is slightly different. We recognize these differences matter to students, which is why SGU has affiliations with more than 70 hospitals and clinical centers in the US and UK.
8. SGU School of Medicine offers three different start dates throughout the year
One of the most stressful parts of applying to medical school is hitting application deadlines. If you're late during any step of the process, you typically have to wait until the following year to continue your application. Unexpected challenges can make it difficult to complete everything in such quick succession.
Students applying to SGU are in luck because the School of Medicine admits three classes each year. You can choose to start your medical school journey in August, January, or April. Some students may even find beginning in January or April is a better fit.
9. There are several ways SGU students can make tuition more affordable
While the cost of attending medical school can seem intimidating, it's one of the most important investments a future doctor can make. SGU students can help ease their financial obligation through federal student loans and scholarships.
SGU is one of a handful of international medical schools that are approved by the US Department of Education's Federal Student Aid Office. This means students who are US citizens or permanent residents are eligible to apply for federal financial aid. SGU also offers several need- or merit-based scholarships for students. Any questions about tuition and financing your education can be directed to a Financial Aid Counselor.
10. Grenada is a great place to learn and live
Every student needs a break now and again, and SGU is a great place to be when you need to unwind. There are many reasons to fall in love with the island. The Caribbean Journal has even named Grenada as a past Caribbean Destination of the Year, calling the Spice Isle "one of the region's hottest places to visit."
SGU provides several opportunities for you to have an enriching life outside the classroom. Enjoy the great outdoors, get involved with organized sports, or join one of the many student organizations. You'll get to know your fellow students and enjoy a culturally diverse environment.
Start your medical journey at SGU
As you can see, the SGU School of Medicine has a lot to offer. The program provides real-world medical experience and extends opportunities to students of all backgrounds.
We've only scratched the surface of what you can expect at St. George's University. To learn more about how you can pursue your dream of becoming a doctor, visit our request information page.
1Based on the number of students who have completed the Doctor of Medicine program from 1981-2022.
2According to FSMB physician licensure data, 2021
3Average of 2019, 2020, 2021 scores. First-time pass rate is defined as the number of students passing USMLE Step 1 on their first attempt divided by the total number of students taking USMLE Step 1 for the first time. In order to be certified to take USMLE Step 1, students are required to pass all basic sciences courses.
4As the medical school graduating the largest number of students annually, SGU places the largest number of graduates into residency programs each year, based on internal SGU graduate and residency placement data as of July 2022.
*This article has been updated from a previous version to include current facts and figures.