Back to Blog
SGU Residency Placements: 6 Facts That Might Surprise You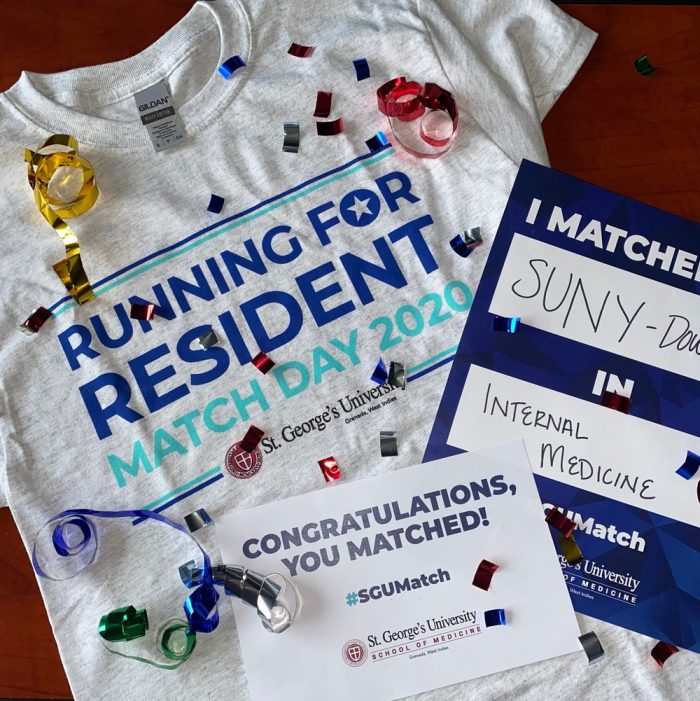 While your drive to become a doctor has you actively working on your applications, you may already have your sights set on your next goal: securing a medical residency. You know the importance of this moment, which is why residency placement rates are on your list of criteria for choosing a medical school. If you're considering the St. George's University (SGU) School of Medicine, you're in luck.
We enlisted Dr. John Madden, an emergency medicine-trained physician who serves as the school's associate dean of students and director of the Office of Career Guidance and Student Development, to help us outline some information about SGU residency placements that might interest you.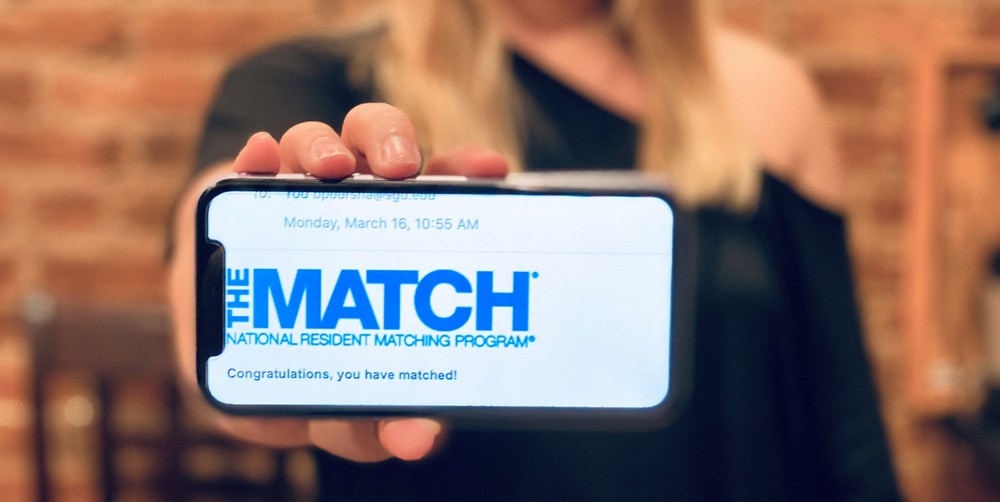 6 Impressive SGU residency facts to keep in mind
You can rest assured that your future is in good hands at St. George's University, which had a record-breaking SGU match list in 2020 and consistently maintains an excellent match rate.
1. SGU residency placements reached a record high in 2020
It's encouraging to see a medical school maintaining consistent residency placement numbers. Upward trends are even more heartening. SGU has steadily been increasing its number of residency placements in recent years. In fact, SGU set a new record in 2020. According to data as of September 2020, an impressive 1,124 SGU graduates obtained residency positions in the US and Canada.
2. The SGU residency placement rate is consistently strong
Most medical schools talk about residency placement rates as opposed to the total number of residencies secured, which makes it easier to compare programs of different sizes. According to data as of November 2020, 95 percent of eligible 2020 graduates were placed into US residencies spanning 20 specialties, including internal medicine, anesthesiology, emergency medicine, pathology, and urology.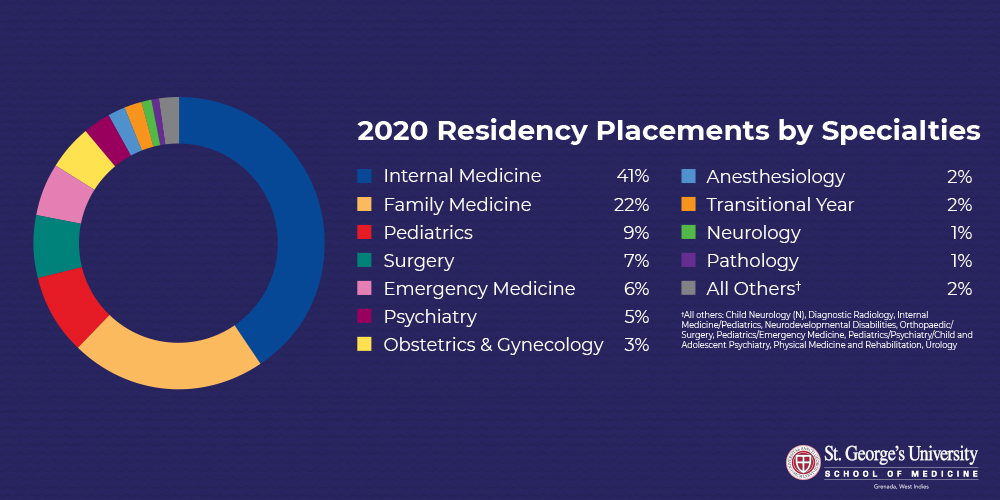 3. More than 70% of SGU grads pursue primary medicine
The United States is on the cusp of a major physician shortage affecting numerous specialties. For primary care providers in particular, the Association of American Medical Colleges predicts the shortage will fall between 21,400 and 55,200 by 2033.
SGU is a big believer in addressing future health care needs by encouraging interest in primary care. This approach has led to more than 70 percent of SGU graduates starting out in these fields. "It's something we shout from the mountaintops," Dr. Madden says.
Primary care specialties — internal medicine, family medicine, OB/GYN, and pediatrics — typically have more spots available than fields like orthopedic surgery, which makes sense considering the looming shortage. For many SGU students, going into primary care is a conscious decision that will allow them to serve a much-needed role. Graduates who obtain a residency, whether in a competitive specialty or primary care, are successful due to their strong work ethic and impressive test scores.
Some critics point out that primary specialties — internal medicine, family medicine, OB/GYN, and pediatrics — are typically less competitive than fields like orthopaedic surgery or emergency medicine. To be sure, the vast majority of students, regardless of where they attend school, will ultimately pursue primary care. There are simply more spots available.
Furthermore, no program can make promises to its students about where they'll match for residency. "Even if you go to a US school, you are not guaranteed to get the specialty of your choice," Dr. Madden explains. It all comes down to your work ethic and ability to achieve impressive test scores.
4. … but SGU graduates also secure highly competitive residencies every year
While a large portion of SGU graduates pursue primary care medicine, there are certainly those who gain acceptance to residencies for some of the most competitive specialties. Browse through the 2020 SGU residency placement list to learn more about where our grads ended up and the specialties they pursued. You can also click on select names if you'd like to get in touch with a graduate to hear more about their experiences.
Also consider that some students complete a primary care residency en route to a competitive fellowship. SGU graduate Dr. Andrew Roorda, a gastroenterologist, is a shining example.

5. Even grads who did not initially match have obtained positions
Most medical students obtain residency placement through the National Resident Matching Program's Main Residency Match, but not every student obtains a placement through this method. Applicants who didn't match can participate in the Supplemental Offer and Acceptance Program to get placed into an unfilled position. They can also seek an alternative path.
For students who don't get placed through the Match process, Dr. Madden recommends they email a PDF of their application to residency coordinators. It could prove beneficial if a program ends up with one or more unanticipated openings. "One year, we had about 40 students secure spots using that method," Dr. Madden says.
6. Residency positions are secure all over the United States
You may be curious: Where do SGU grads secure residencies? Some states offer many more residency slots than others. It makes sense that a significant number of SGU graduates would attend residencies in those locations.
Even still, SGU graduates consistently secure residency placements across the entire United States. In fact, the 2020 SGU match list includes placements across 43 states. To see this information for yourself, you can browse our residency placement information as far back as 2001.
Start planning your path to residency
The above information on SGU residency placements shows the program is serious about helping students become doctors. Whether you have your whole career planned out or are still interested in learning more about different specialties, you can expect to be greeted by faculty and staff who are invested in your success at St. George's University. To learn more about staring your education at SGU, attend a virtual information session.
This article was originally published in March 2018. It has since been updated to include information relevant to 2021.
*Data as of July 2020.