Back to Blog
5 SGU Grads Excelling in the Most Competitive Medical Specialties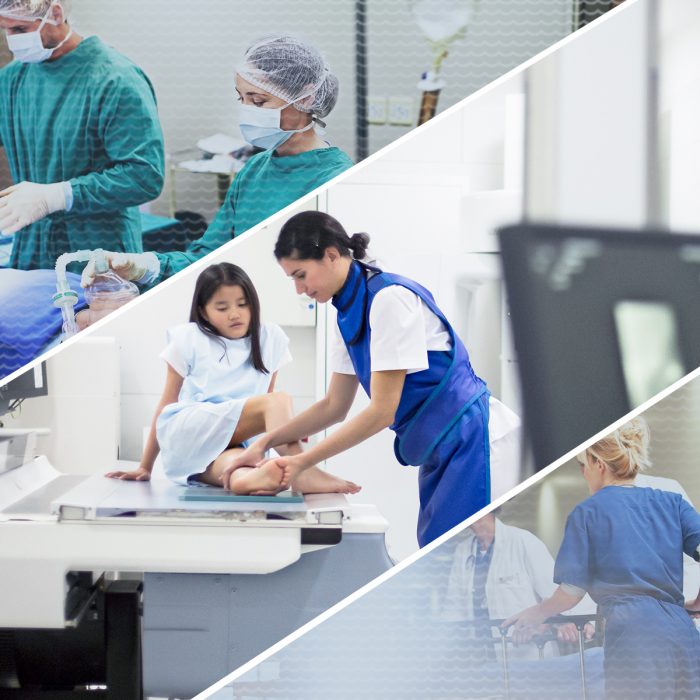 There are many favorable facts about the MD programs at St. George's University (SGU). The school meets many students' main criteria, but it's common to wonder what types of specialties graduates pursue.
Most SGU alumni pursue primary care fields, including internal medicine, family medicine, pediatrics and obstetrics/gynecology. There are also some SGU graduates who enter some of the more competitive medical specialties like orthopedic surgery, emergency medicine, and plastic surgery. It's worth noting that SGU students and graduates matched into 20 different specialties in 2020, according to information published in March 2020.
5 alumni practicing some of the most competitive medical specialties
According to the National Resident Matching Program (NRMP), competitiveness can be measured by identifying the specialties offering more than 30 positions that filled the greatest percentage of those positions. Here's a small sampling of SGU alumni who successfully secured some of the most competitive residency specialties, all of which fall within the top 15 based on this definition by the NRMP.
1. Continuing an interest in emergency medicine
Though he kept an open mind during medical school, Dr. Kristopher Milland always had a feeling he'd eventually end up pursuing emergency medicine. He enjoyed the volunteer work he'd done in that setting prior to attending SGU. Now an emergency medicine resident physician at the University of Tennessee College of Medicine, he's glad he stuck with that decision.
"I'm starting to get to the point where I'm confident in what I'm doing and I'm pretty sure how to handle a lot of situations," he says. "I'm really having a great time."
That's not to say it was an easy road. Dr. Milland was intimidated by the prospect of pursuing one of the most competitive medical specialties. And being from California, he was also a bit nervous about his residency program's unfamiliar location at first.
"Once I attended the interview, got to meet the attendings, saw the hospital, and saw the area, I fell in love with it," Dr. Milland enthuses.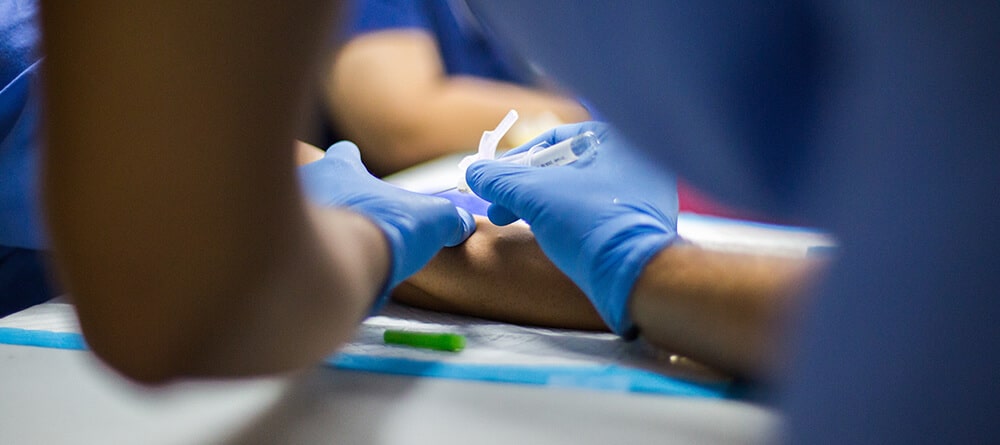 Dr. Milland believes one of the biggest factors behind him securing a competitive residency was his strong United States Medical Licensing Examination (USMLE) Step 1 performance. It really comes down to being a great medical student, aiming for excellent grades, and securing even better letters of recommendation. He also felt fortunate to be able to lean on other emergency medicine physicians in SGU's alumni network to seek out advice about the field.
"I think connecting with other physicians in this specialty made a really big difference in my success getting into emergency medicine," Dr. Milland says.
2. Fostering a fascination with orthopedic surgery
Gaining exposure to different fields during clinical training has a way of revealing which medical specialty is right for you. Some students find out the field they once had their sights set on isn't the right fit. Others find validation in their intended specialty, which was the case for Dr. Matthew Dawdy once he began orthopedic rotations.
"Everything pointed to orthopedics for me," the former athlete from Canada says. "I like being in the [operating room], and the field generally attracts people who are interested in active lifestyles."
"Everything pointed to orthopaedics for me."
Orthopedic surgery is considered one of the most competitive residencies in the US, but even more so in Canada. Despite the limited number of residencies, Dr. Dawdy was prepared to do everything he could to secure one. He focused on his studies and secured elective rotations in Canada to help establish relationships.
"It wasn't something I could half-heartedly pursue," Dr. Dawdy reflects. "I was definitely all in."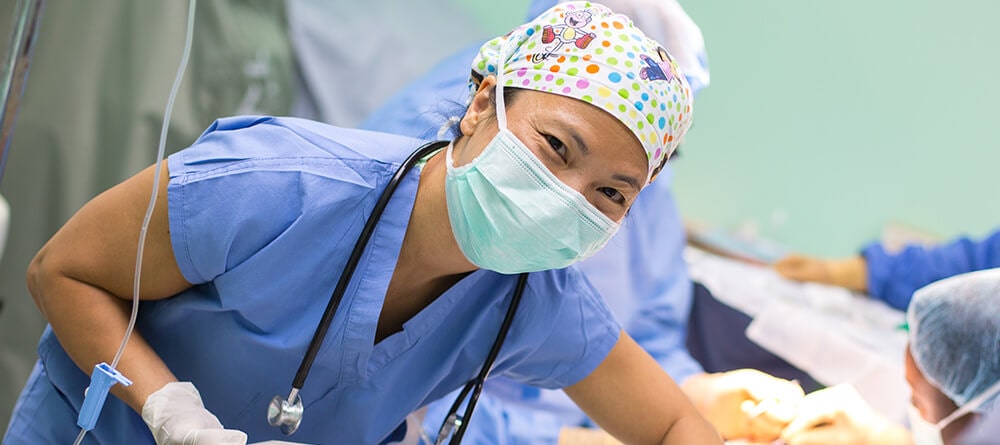 3. Helping rebuild patients' lives through plastic surgery
While there are a few different paths available to aspiring plastic surgeons, none of them are exactly easy — every surgical residency is in-demand. Despite knowing he was up against stiff competition, Dr. John Gillespie was always committed to pursuing this competitive medical specialty.
"I knew that this was a far-reaching goal," he admits. "I was nervous about it. However, now that I've accomplished it, it's just the most amazing feeling."
His passion for performing life-altering reconstructions is apparent. But where did it come from? Dr. Gillespie's grandmother needed a double mastectomy as part of her cancer treatment. After seeing how positively the procedure affected her, he felt a calling to pursue this specialty.
"I saw how the reconstructive surgery rejuvenated her and how it can change people's lives for the better," Dr. Gillespie says.
He performed well on his licensing exams and ultimately secured a residency position at his top-choice program. He thinks SGU has a lot to do with shaping both his career and who he is today.
"SGU brings everybody together under one solid premise: to learn and to become a well-rounded doctor."
"It was a great place to train, and I became friends with people from every walk of life," Dr. Gillespie reflects. "SGU brings everybody together under one solid premise: to learn and to become a well-rounded doctor."
4. Pursuing a passion for sports medicine and rehabilitation
It's no surprise that former collegiate soccer player Dr. Ryan Kruse went into sports medicine. After all, who's better suited to treat athletes than a physician with years of experience playing competitive sports? Dr. Kruse's background on the field really inspired his eventual choice to seek a physical medicine and rehabilitation (PM&R) residency.
"As an athlete, I was always interested not just in injuries but also how injuries affected daily life for people," the SGU grad says.
Dr. Kruse says his outstanding USMLE Step 1 performance was instrumental in helping him secure a competitive residency at the Mayo Clinic in Minnesota. And he thinks his medical education had a lot to do with that.
"SGU does a phenomenal job of organizing classes and tests to mirror Step 1," Dr. Kruse explains. "And I remember when I took Step 1, it felt like nothing more than an SGU examination, and I ultimately did very well."
Dr. Kruse was drawn to SGU based on the school's history of strong licensing exam scores and residency placements. But he also realized that going to school in Grenada would offer an incredible life experience.
"The opportunity to succeed just like at a US school combined with the benefit of experiencing a new culture and environment was just too much for me to pass up," he explains.
"The opportunity to succeed just like at a US school combined with the benefit of experiencing a new culture and environment was just too much for me to pass up."
While you might be intimidated at the thought of pursuing a competitive medical specialty, Dr. Kruse encourages you to stay focused and work hard. And if you're thinking about attending SGU, consider this perspective:
"If I could go back and decide between SGU and the US schools that accepted me, there is no question that I would make the same decision to go with SGU," Dr. Kruse says.
5. Guiding every step of surgery as an anesthesiologist
Anesthesiologists do a lot more than put people to sleep in the operating room. They work with a variety of patient populations and provide essential care before, during, and after procedures. Even during an operation, anesthesiologists need to be ready to adjust at any moment. Not everyone is up for the challenge, but Dr. Tanner Brownrigg certainly is.
Dr. Brownrigg started his education at SGU with the intention of going into anesthesiology. While there are a significant number of students vying for those competitive residency positions, he never lost sight of his goal. It paid off — he's now an anesthesiologist practicing back in his home state of Kansas.
Dr. Brownrigg is another big believer in the power of excellent USMLE scores. His performance on the first two licensing exams was so strong that he found himself with more residency interview offers than he could feasibly attend. He credits a lot of that success to SGU.
"The fact that I scored so well on the USMLE Step 1 and 2 exams was directly related to the quality of the professors at St. George's and how the classes are structured," Dr. Brownrigg says.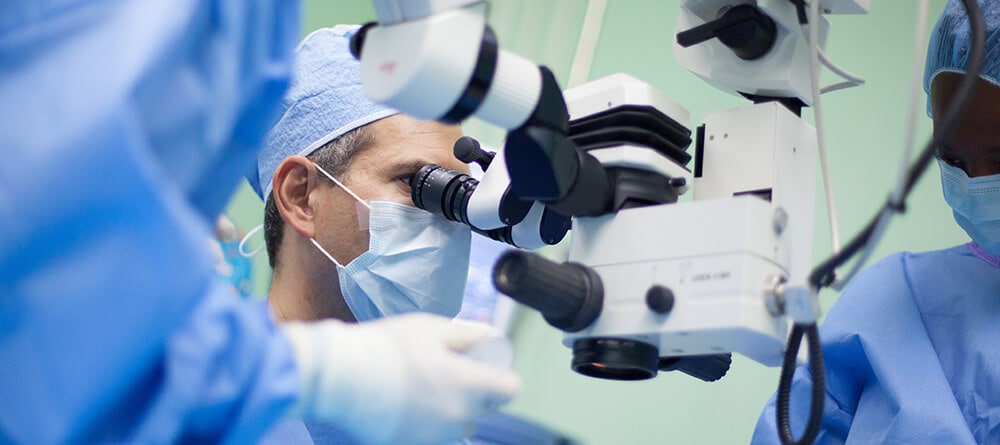 Start writing your own success story
It's clear there is no typical SGU alumni. Careers of SGU graduates vary considerably even among those who choose one of the most competitive medical specialties. And it's certainly not a fluke. They all built their foundation for success by attending St. George's University.
If you have your sights set on a competitive medical field, you have every reason to believe you could be just as successful as one of the grads featured above. For more information about the School of Medicine, visit our request information page.
* This article was originally published in September 2019. It has since been updated to include information relevant to 2021.