Back to Blog
How to Find the Best Medical Schools in the Caribbean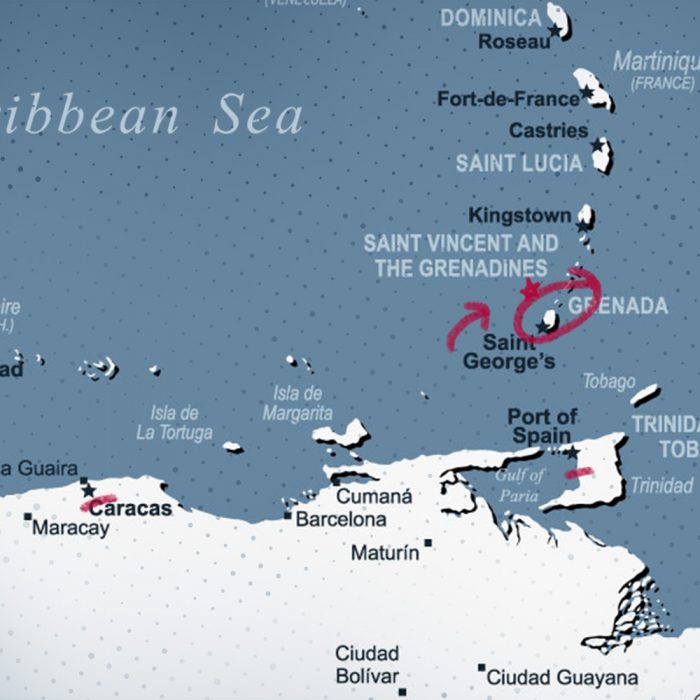 There are jobs and there are careers. You've had experience with the former, working various short-term roles during school breaks. While those positions made sense at the time, you're starting to think about your future plans to practice medicine. You want to build a fulfilling career as a physician.
Thinking about becoming a doctor as something you need to work toward has been an advantage. You know getting accepted to an MD program is quite a feat. You're even considering some medical schools in the Caribbean to give yourself the best chance of succeeding.
The only problem is there are so many schools, and they can vary greatly in quality. How do you know which programs provide you with the quality education you need to complete clinical rotations, secure a residency, and obtain your license?
We sought some expert advice to find out how to sift through all the information floating around. Simply work your way through these evaluation criteria. You'll soon have a shortened list of the best medical schools in the Caribbean that can help you reach your goals.
7 Things the best medical schools in the Caribbean have in common
1. A history of graduate success
A long list of high-achieving alumni is by far the leading indicator of a great Caribbean medical school. According to Bob Ryan, dean of admissions at St. George's University (SGU), residency placement rates and United States Medical Licensing Examination (USMLE) scores are the best ways to measure graduate success. Start by scouring each school's website to find this information.
Once you know some numbers, take a moment to evaluate them. USMLE Step 1 performance data for 2019 shows 97 percent of first-time examinees from US and Canadian allopathic schools passed. As for residency placements, 93.9 percent of seniors from US programs obtained positions through the Main Residency Match. Be wary of any Caribbean medical schools that fall far short of these benchmarks.
You should also delve further into graduate outcomes by speaking to the very alumni who've been through the programs you're considering.
"Always insist on speaking to a graduate in the geographic area or specialty you are interested in."
"Always insist on speaking to a graduate in the geographic area or specialty you are interested in," Ryan suggests. "If the school cannot accommodate your request, that should be a major red flag."
2. Solid GPA standards
Many medical schools, including those in the US, are moving away from setting college grade point average (GPA) minimums as they move toward a more holistic process. Medical schools in the Caribbean favor this approach, but don't let the talk of a thorough applicant review keep you from doing your research. You should still look into every program's average GPA.
"The GPA should be competitive."
"The GPA should be competitive," Ryan says.
There are a few things to consider when evaluating medical school GPA averages. US schools that do specify minimums usually set them at 3.0 or a bit higher. You should also know the average GPA for students accepted to US medical programs is 3.7, according to the Association of American Medical Colleges (AAMC). Be skeptical of a program that falls below this range.
3. Quality MCAT standards
It's wise to look into how well a school's students typically perform on the MCAT. Look for average scores around 500 or higher. While some people argue that tests aren't a true way to measure your potential, there's no way to get around examination performance expectations prior to practicing. Keep in mind that you'll also need to pass the USMLE series in order to become a physician.
4. Appropriate accreditation
You've probably heard a bit about the importance of attending a properly accredited institution in order to practice medicine in your desired area. The tricky part is a lot of medical schools in the Caribbean use confusing language to try to hide their subpar credentials.
"If a Caribbean school claims to hold US accreditation, that is a red flag."
"If a Caribbean school claims to hold US accreditation, that is a red flag," Ryan warns.
It probably seems like you'd want to attend an international program that has US accreditation, right? The issue here is that isn't possible. The Liaison Committee on Medical Education (LCME) is pretty clear in stating they do not accredit medical programs outside the US and Canada.
The key is to search for Caribbean medical schools accredited by an agency the World Federation for Medical Education (WFME) recognizes. Students who graduate from international programs must obtain certification from the Educational Commission for Foreign Medical Graduates (ECFMG) in order to practice in the US. Beginning in 2024, the ECFMG will only extend certification to graduates who attended an international medical school that meets the WFME's accreditation standards.
Lastly, it's worth mentioning your ability to receive federal loans again. You must attend a medical school approved by the National Committee on Foreign Medical Education and Accreditation (NCFME) to have access to US student loans.
5. An excellent clinical program
Completing clinical rotations is arguably the most important part of your time in medical school. You want to make sure that you're only considering Caribbean medical schools with excellent, not just good, clinical programs. You'll have to do a little digging to gather this information.
"Speak to current students who attended those rotations."
"Speak to current students who attended those rotations," Ryan recommends. "And you can check if the program has taken international medical graduates (IMGs) into residency in the past."
You should also familiarize yourself with each school's affiliated hospital network. You want to have a lot of options in multiple states instead of being left to scramble for a limited number of placements. In Ryan's opinion, you shouldn't even consider schools that don't offer clinical rotations in the US.
6. Outstanding facilities
Booking a trip to any program you're seriously considering is a good idea. It becomes even more important when you're looking into medical schools in the Caribbean. While some offer a great learning environment and top-notch technology, others simply fall short. Ryan points out that pictures and website descriptions can be manipulated to make the facilities seem better than they really are, so make sure you know what you're getting yourself into by visiting campus and speaking to students.
"This is a major life decision."
"This is a major life decision," Ryan reminds. "Would you buy a $200,000 or $300,000 home without seeing it?"
7. A supportive environment
Medical school is tough regardless of which program you ultimately attend. You may find yourself feeling anxious or struggling with one of your science courses. You'll be much better off when you run into problems if your medical school prioritizes student support services. The best way to find out what different programs offer is to inquire. A few things you might consider asking about are faculty office hours, learning strategies services, and career guidance.
Choose wisely
While there are almost too many medical schools in the Caribbean to count, you can see that only a select few meet the same standards as North American programs. You would be wise to focus your attention on these stand-out schools and forget the rest.
After taking the time to thoroughly research Caribbean programs, you'll most likely find yourself taking a second look at the St. George's University School of Medicine. While all of the evaluation criteria we mentioned are important, graduate outcomes are particularly telling. Residency placement information can tell you a lot about how prepared students are upon completing school.
Learn more about the success St. George's University graduates achieve by reading, "SGU Residency Placements: 6 Facts That Might Surprise You."
This article has been updated from a previous version to include current facts and figures.