Back to Blog
Is Grenada Safe? And 9 Other FAQs About This Education Location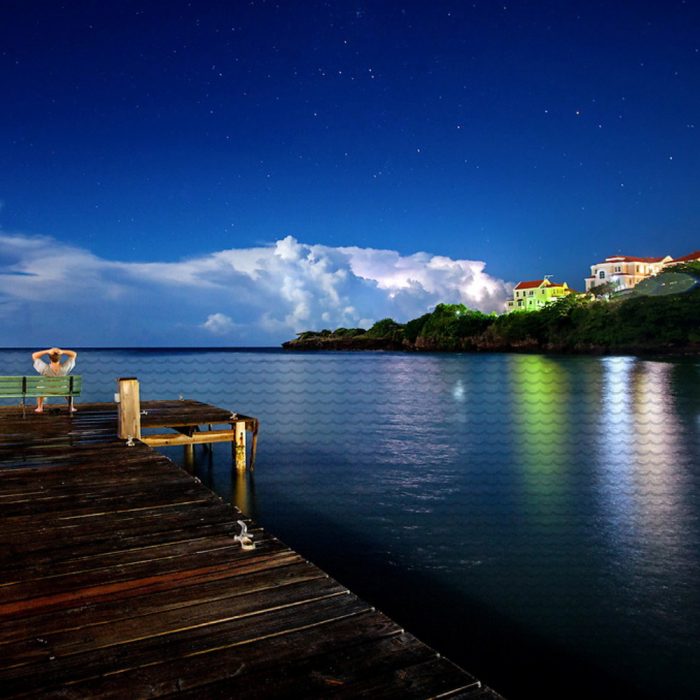 There are a whole host of considerations involved in choosing an advanced degree program: the facilities, the faculty, the support services, and more. Your list is even more involved since you're considering international locations.
You've been looking into St. George's University (SGU) and have done some initial research on the program you're interested in attending, but you want to know more about surrounding area. For starters, is Grenada safe?
You're certainly not alone in having questions about island life. Trying to dig up information on everything you want to know can be both tricky and time consuming, so we're making your life easier by compiling answers to some of the most common questions about Grenada and what it's like to live there. Keep reading to learn more about everything from safety to technology while attending Caribbean med school.
10 Common questions about living in Grenada
1. Where is Grenada?
Though you probably have a good idea of where some Caribbean islands are located, you might not be as familiar with Grenada. Jeffrey Bates, Director of Admissions at SGU, explains it's just northeast of Venezuela.
Another thing you should know is that Grenada is located in the Atlantic Standard Time (AST) zone, which does not observe daylight savings time. This means time in Grenada and the East Coast align when daylight savings is in effect. During the winter, Grenada is one hour ahead of Eastern Standard Time (EST).
2. Is Grenada safe?
It's normal to worry about safety when traveling to a different country, but a tiny bit of research will reveal you have nothing to worry about in Grenada. The US Department of State is a great resource for everything you could possibly want to know about different locations. To make things really simple, the organization assigns one of four ratings to each destination:
Exercise normal precautions
Exercise increased precautions
Reconsider travel
Do not travel
Grenada is assigned a level-one rating. The US Department of State also notes crime is predominantly opportunistic. Avoiding isolated areas and being aware of your surroundings—the same precautions you should exercise everywhere—are the best strategies.
Also consider that Grenada is safer than some popular US cities. You can confirm this by looking at crime data from New York City, New York, and Los Angeles, California. You should feel just as safe in Grenada as anywhere else.
3. What is the weather like in Grenada?
If you're envisioning a tropical paradise, you're pretty much spot on. Expect year-round highs around 80 degrees Fahrenheit. May through November is considered the rainy season, with average precipitation ranging between seven and eight inches per month.
Some people worry about hurricanes anywhere in the Caribbean. It's important to remember how large that geographic area is, though.
"Grenada is actually really far south, so we are below the hurricane belt."
"Grenada is actually really far south, so we are below the hurricane belt," Bates explains. None of the major storms that appeared on the news in other parts of the Caribbean even touched SGU's campus. In fact, St. George's University students, faculty, and staff were well-equipped to provide needed aid to the countries that did sustain damage.
4. What should I know about shopping in Grenada?
Stocking up on groceries in Grenada is easy. There are a couple of supermarkets that are accessible by bus or your personal vehicle. Many students also take advantage of local markets for produce. St. George's Market Square is a popular choice on Saturday mornings. There are also plenty of options for gifts and specialty goods.
Many students have a tendency to overpack because they worry they won't have access to essentials. You can buy many of these items, including kitchen equipment and furniture, when you arrive. It's also pretty common to find inexpensive goods for sale from students preparing to leave Grenada.
5. How big is Grenada?
The island is pretty small, both in terms of population and geographic size. "We're roughly 134 square miles," Bates says. The population is about 104,000 people. To provide some perspective, Bates offers an example. Ohio Stadium can seat nearly 105,000 individuals. This means the entire population of Grenada can sit comfortably in Ohio Stadium.
"We're roughly 134 square miles."
6. What are some of the most popular holidays in Grenada?
Some of the most widely celebrated US holidays are equally popular in Grenada. Christmas, Easter, and New Year's Day are all examples. There are also some notable celebrations unique to the island. Perhaps the most famous is Spicemas, which is Grenada's Carnival. The festivities occur the second Monday and Tuesday of August each year and include music, dancing, and costumes.
Independence Day is February 7 and Thanksgiving is October 25. You can see a full list of public holidays on the Government of Grenada's website.
7. Do I need a car to get around the island?
"A lot of people ask, 'If I go to Grenada, will I need to buy a car?' The answer is no," Bates says. "We have a fleet of 40 buses that run from 7am all the way through 2am."
"We have a fleet of 40 buses that run from 7am all the way through 2am."
That said, some students prefer to purchase vehicles. You can typically find good deals on cars quite easily since outgoing students are looking to sell when it's time for them to leave.
You'll need to acquire a Grenadian driver's license before you hit the road on your own. The process is fairly simple. You need to present your US license at the local police station and pay a fee, then you'll receive your temporary license. Be sure to renew it every three months.
8. What are some fun things to do in Grenada?
The list of things to do in Grenada is nearly endless. There are distillery and chocolate tours, hiking trails through the rainforests, and a slew of water activities.
"About 25 or 30 percent of our students get their dive certificates while they're down in Grenada."
"About 25 or 30 percent of our students get their dive certificates while they're down in Grenada," Bates notes. In addition to exploring the sea life, divers can also check out the fantastic underwater sculpture park.
9. Does Grenada have modern technology?
Another common misconception is that you'll be roughing it in Grenada. This couldn't be further from the truth. You'll have access to internet and cell service just like you do at home. You'll need to purchase a transformer to use electronics if you're away from campus since Grenada has 220 volt electricity, but on-campus facilities can accommodate 110 or 220 volt usage.
Classes themselves are also fully equipped with modern technology. Students are given response clickers, which allows instructors to get real-time answers when asking the entire class a question. Veterinary and medical students are also able to experience early hands-on training thanks to lifelike patient manikins.
10. What are accommodations like in Grenada?
Entering medical, veterinary, and graduate students are required to live on campus for their first term. Whether you choose to live in campus housing or elsewhere is up to you after that. There are certainly advantages to both options.
"The on-campus housing is quite nice," Bates says. "Each suite has its own kitchen, and you have your own bathroom." He also adds each floor has laundry facilities and that regular maid service is included at no additional charge.
"Each suite has its own kitchen, and you have your own bathroom."
Some students prefer to find other accommodations to save a little bit of money or simply because they prefer having more options. You'll find accommodations with air conditioning, and you may even be lucky enough to find a rental equipped with a pool.
"There's a whole bunch of off-campus housing available, a lot within walking distance, and a ton within a five-mile radius of the school," Bates explains. He adds that SGU staff members are more than willing to help students find off-campus housing.
"There's a whole bunch of off-campus housing available, a lot within walking distance."
Start your island adventure
While moving to a different country can be intimidating, you can see there's really no reason to fear relocating to attend SGU. Is Grenada safe? Yes. Is the technology modern? Absolutely. Are there fun things to do when you're not studying? Without a doubt.
If you can picture yourself at the best medical school in the Caribbean, then take the next step. Visit our request information page to learn more about how to begin working toward your future career.
This article has been updated from a previous version to include current facts and figures.