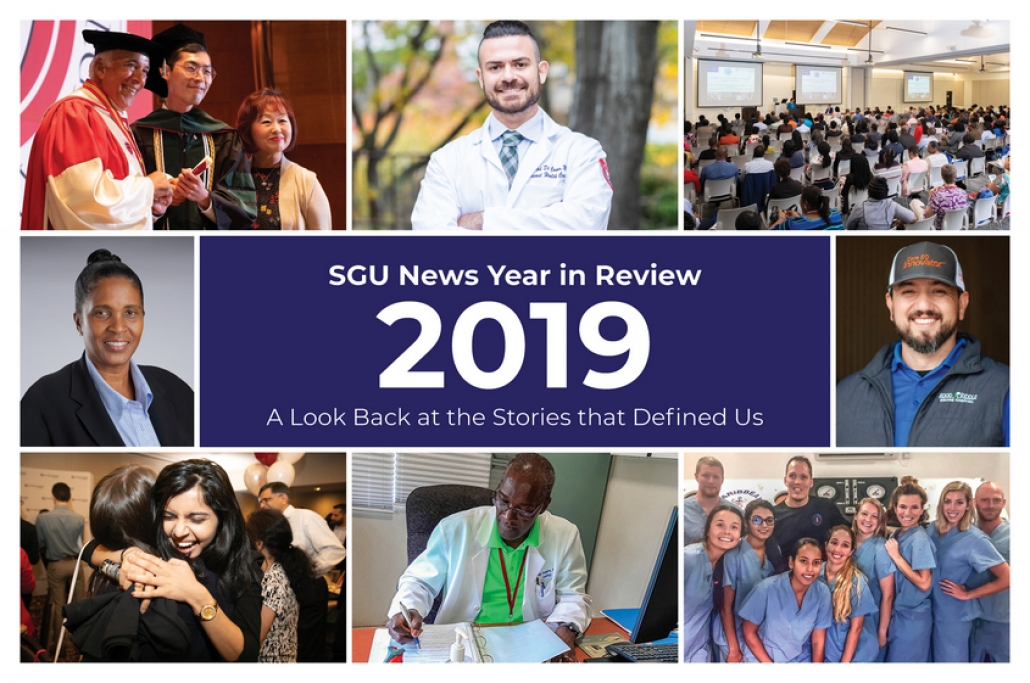 2019 was a monumental year for students, faculty, and alumni of St. George's University. SGU became the second-largest source of doctors for the entire US workforce. We placed 979 graduates into US and Canadian residencies—our highest number to date.
But that's not all.
The School of Veterinary Medicine received full accreditation by the Royal College of Veterinary Surgeons (RCVS), and is now one of the few schools in the world that is accredited by the American Veterinary Medical Association in the United States and RCVS in the UK. The School of Arts and Sciences welcomed its first Caribbean national as dean.
SGU profiled many graduates who are making waves in human and animal healthcare industries—showcasing the diversity and reach of our global alumni—and how becoming a doctor (or veterinarian) has changed their lives and the lives of their patients.
These are the stories that underscore SGU's strengths and define us as a University as we aim to enhance student success and grow the number of healthcare professionals around the world. Read on to see the top news stories of 2019 on SGU.edu.
Match Day 2019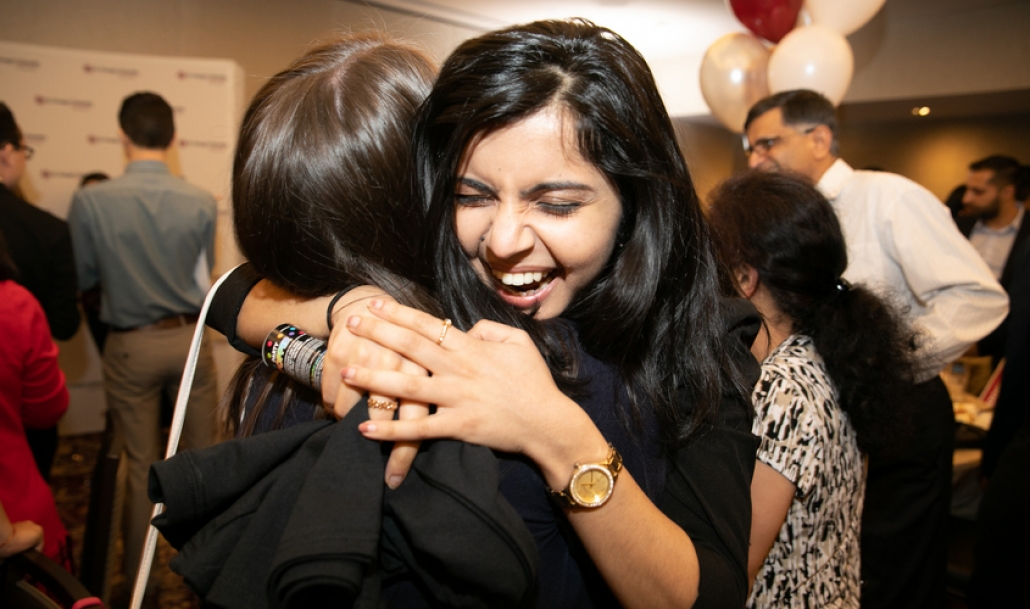 On Match Day 2019, hundreds of SGU students secured first-year residency positions in the United States. Students matched into highly competitive positions in fields such as anesthesiology, child neurology, diagnostic radiology, emergency medicine, family medicine, internal medicine, internal medicine/emergency medicine, internal medicine/pediatrics, neurology, obstetrics and gynecology, pathology, pediatrics, physical medicine and rehabilitation, psychiatry, surgery, urology, vascular surgery. They joined residency programs in 42 US states and the District of Columbia over the summer.
In addition, SGU students and graduates obtained first-year residency positions through the Canadian Resident Matching Service (CaRMS).
Profound Impact: SGU Educated Second-Most Licensed Physicians in US In 2018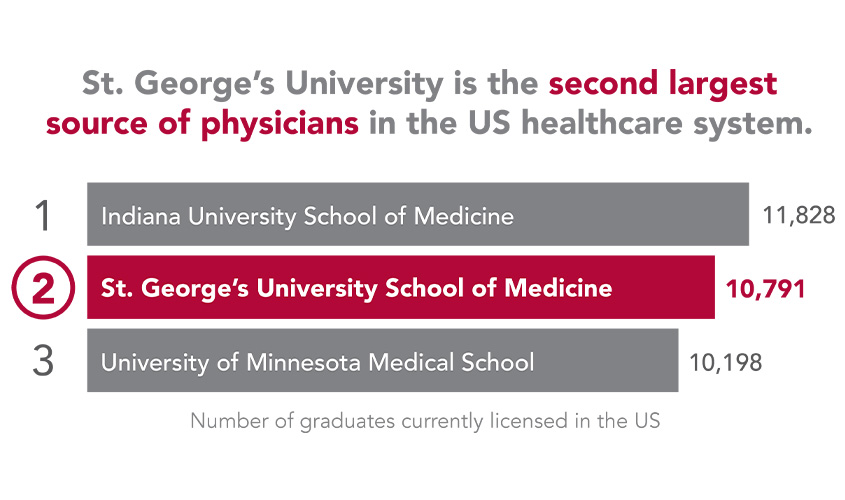 For more than 40 years, St. George's University has provided highly qualified physicians to the United States, and never before has its impact been more evident. According to a report published in the Journal of Medical Regulation, SGU educated the second-most licensed physicians in the United States in 2018.
SGU Commencement 2019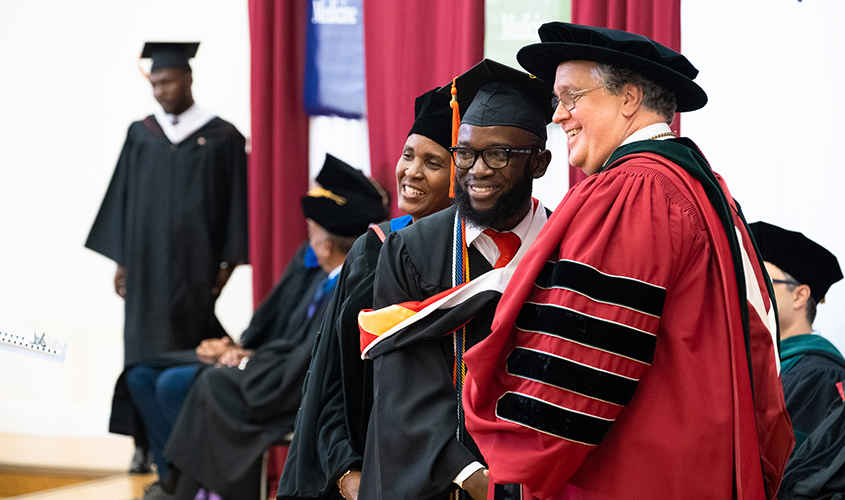 In June, the School of Medicine's newest class of physicians convened together one last time in New York City for SGU's annual commencement ceremonies. Family and friends gathered at Lincoln Center to watch the graduates join an alumni network of more than 17,000 physicians who have gone on to practice in all 50 United States and in over 50 countries worldwide.
In addition, animals of all shapes and sizes gained caretakers and advocates when the SGU School of Veterinary Medicine granted Doctor of Veterinary Medicine degrees to 83 new veterinarians in New York City. New veterinarians joined an alumni network of 1,670 veterinarians who built a foundation for their careers at SGU.
In Grenada, graduates from 31 countries were among the 2019 class that included more than 230 students from the School of Arts and Sciences, and 110 from the School of Graduate Studies, with one PhD graduate in attendance.
DVM Program Gains Full Accreditation from Royal College of Veterinary Surgeons
Adding to its growing list of achievements, the St. George's University's School of Veterinary Medicine's Doctor of Veterinary Medicine (DVM) program received full accreditation from the Royal College of Veterinary Surgeons (RCVS), the organization that sets the standards of veterinary care in the United Kingdom, through 2024.
Grenada-Born SGU Alum Returns Home to Care for His Nation's Heart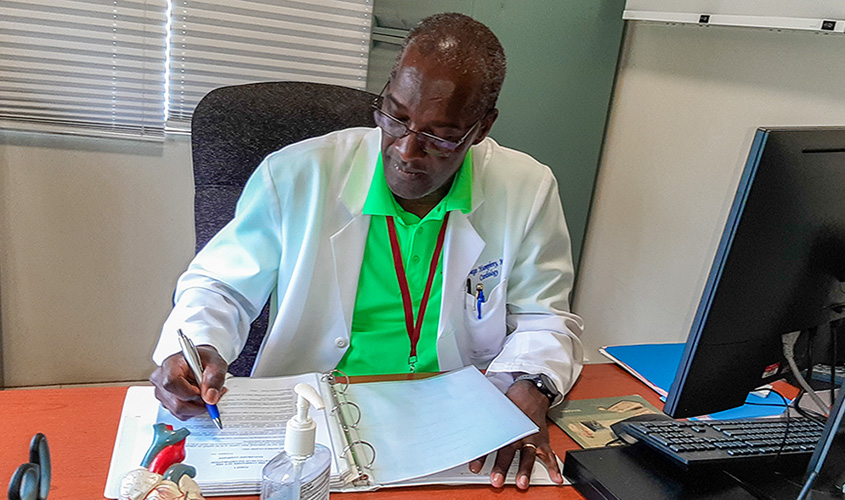 As a practicing cardiologist, Diego Humphrey, MD '84, a native Grenadian, serves the retired men and women of the US Armed Forces at the Jack C. Montgomery Veterans Affairs Medical Center in Muskogee, OK. Yet Dr. Humphrey, who never forgot his roots, returns each year to donate his time and expertise to the SGU-Physician Humanitarian Network.
Commonwealth Conference Focuses On Student Success
More than 350 educators from Grenada and around the world descended on SGU for the Council for Education in the Commonwealth (CEC) 2019 annual conference. The 2019 conference marked the first time that the CEC's annual event had been held in the Caribbean region.
Mother's Cancer Battle Motivates SGU Grad to Become Breast Surgeon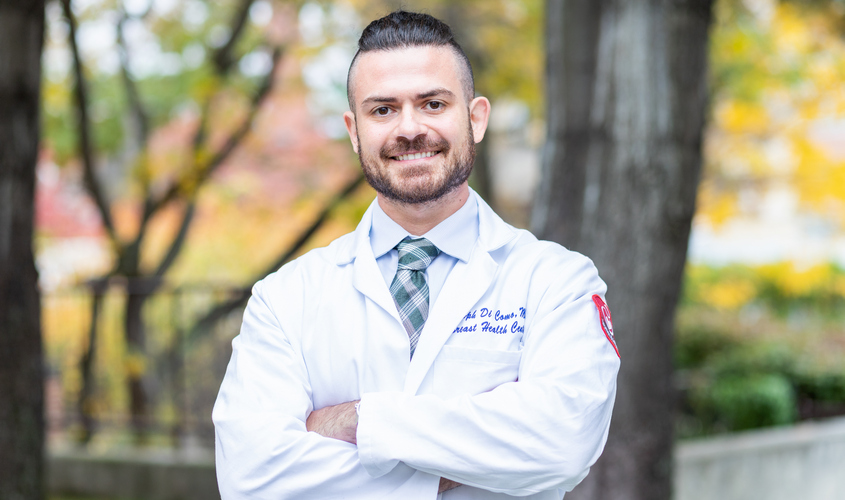 A doctor delivered the news—cancer, an aggressive form. Joseph Di Como's mother, a cornerstone of the family, would have to undergo surgery and many months of treatment. Her struggle changed the course of his life forever. More than 15 years later, now a doctor, Joseph Di Como, MD '14, is providing important care and instilling hope in patients as a breast surgical oncology fellow at Brown University, Women and Infants' Hospital of Rhode Island.
Major Canadian Hospital Joins SGU's Burgeoning Clinical Network

Adding to more than 70 clinical training locations across North America and the United Kingdom, St. George's University finalized an agreement with Pembroke Regional Hospital in Ontario, Canada that will offer fourth-year students a range of disciplines to choose from for their clinical electives.
Eugene Becomes First Caribbean National to Lead SAS
As the new Dean of St. George's University's School of Arts and Sciences (SAS), Dr. Lucy Eugene is deeply committed to its growth. A native of Trinidad and Tobago, she is the first Caribbean national to become the school's dean.
Equine Veterinarian Shares Path to Horse Country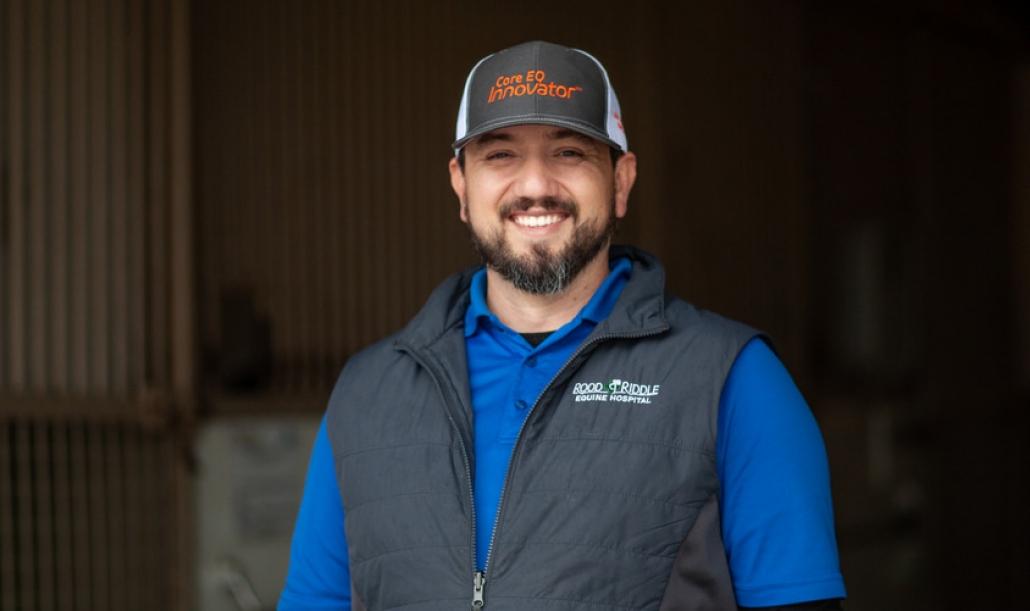 When S. Heath Soignier, DVM '12, CVMST, isn't visiting his equine patients, one can usually find him practicing new holistic veterinary medicine techniques on his quarter horse, Margarita.
"To me horses and dogs are two of the best animals: if you trust them completely, they are most willing to reciprocate that trust. Not a lot of animals are like that," Dr. Soignier said. "I love that I get to work with horses all day long."
—Laurie Chartorynsky
https://www.sgu.edu/wp-content/uploads/2020/01/Match-Day-2019-stock845x500.jpg
500
845
lchartor
https://www.sgu.edu/wp-content/uploads/2020/02/sgu-logo-grenada.svg
lchartor
2020-01-08 22:05:14
2020-01-08 22:06:49
SGU Year in Review: A Look Back at the New Stories that Defined Us in 2019