Welcome from the CEC and SGU
Chair's Welcome, CEC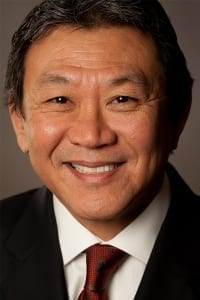 Greetings.
The Council for Education in the Commonwealth (CEC) celebrates its 60th Anniversary in 2019. Since its founding in 1959 at the time of the first Commonwealth Education Ministers' Conference in Oxford, CEC's interest in promoting action by appropriate authorities in support of education development in the Commonwealth continues.
We congratulate St George's University in hosting the Commonwealth Education Conference 2019. As we celebrate the many successes of educational attainment in many Commonwealth countries, we must be mindful of the challenges ahead in the era of artificial intelligence (AI), robotics and automation.
This Conference brings together educators, policy makers, civil society and stakeholders from across the Caribbean region and internationally to discuss, debate, exchange views on what constitutes student success and what is our common wealth.
The Sustainable Development Goal (SDG) 4 of inclusive and quality education for all is what all of us seek to achieve and this Conference provides an opportunity to develop strategies to address the Commonwealth's most pressing education challenges, including low enrollment rates in preschool, primary and secondary schools, low adult literacy and persisting gender disparities in education.
Whether you are an educator or a learner, we have no doubt that this Conference will challenge your thinking and inspire your passion for education. We hope you will join us and look forward to valuable networking opportunities, gain new insights, inspiration and strategies for better outcomes.
We look forward to seeing you at this exciting conference.
With all best wishes.
Sonny Leong CBE
Chair, Council for Education in the Commonwealth
President's Welcome, SGU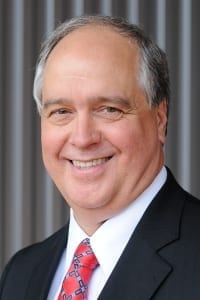 Hello and welcome!
On behalf of St George's University and the country of Grenada, let me welcome you to our island nation. For more than forty years SGU has formed unique, international public/private partnerships to advance education across the Caribbean and throughout the world. As an institution founded in a Commonwealth country, and as Grenada's only comprehensive University, we were excited by the opportunity to host the Council for Education in the Commonwealth.
We're proud of our commitment to global education, granting more than USD $70 million in scholarships to students from across the Caribbean. In fact, all college eligible Grenadians receive a 90% scholarship toward their undergraduate studies.
In 2013, SGU launched the Commonwealth Jubilee Scholarship program to help academically gifted students with limited resources reach their potential, granting a total of 60 scholarships to Commonwealth citizens in commemoration of the Queen of England's Diamond Jubilee.
This year's conference theme, Student Success, is the focus of accreditors and administrators around the world. As educators, we measure our success by looking at the success of our students. We hope to learn from all the conference participants innovative ways each of you have helped your students achieve academic success.
In addition to the conference, I hope all of you will also spend at least a few days enjoying our wonderful island home and interacting with members of our Grenadian community – many of whom  are also our alumni.
G. Richard Olds, MD
President, St. George's University
The Rt Hon Patricia Scotland QC, Commonwealth Secretary-General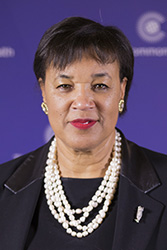 The Rt Hon Patricia Scotland QC, who took office as Secretary-General of the Commonwealth in April 2016, serves the 52 governments and 2.4 billion people of the Commonwealth.
A lawyer by profession, she became the first black and youngest woman ever to be appointed Queen's Counsel. She is the only woman since the post was created in 1315 to be Attorney General for England and Wales.
Born in Dominica, she moved to the UK at an early age and was brought up in a large close-knit Caribbean family where she was taught the importance of hard work, education, pride in her heritage and the obligation to give back to the region of her birth and to the society in which she was raised. This ethic has guided her throughout her dynamic career in law, public service and politics.
Professor Craig Mahoney, Principal and Vice-Chancellor, University of the West of Scotland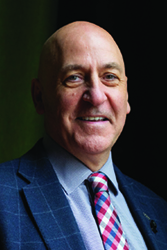 Professor Craig Mahoney BEd, MA, PhD, TTC, CPsychol, AFBPsS, FBASES, FRSA, FIoD, is Principal and Vice-Chancellor at the University of the West of Scotland. Previous roles include CEO at the Higher Education Academy and Deputy Vice-Chancellor at Northumbria University. A dynamic public advocate of higher education, Craig has a keen interest in differentiated student-centred learning, teaching excellence, internationalisation and research informed teaching. He is an ardent supporter of the use of e-learning; technology to support teaching and open educational resources.
A chartered psychologist and an Associate Fellow of the British Psychological Society, Craig has been an internationally recognised sport psychologist for more than 30 years. Craig is a Board member for Sportscotland, the Quality Assurance Agency, Glasgow City of Science and is a Trustee on the Carnegie Trust for Universities of Scotland. He holds a Convenorship with Universities Scotland for Learning and Teaching and also the Efficiency Task Group.
Professor Eon Nigel Harris, University of the West Indies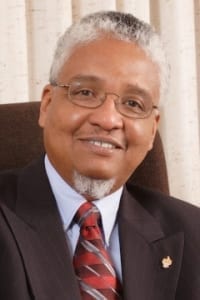 Professor Eon Nigel Harris is presently Vice Chancellor Emeritus of the University of the West Indies. He demitted office as Vice Chancellor in April 2015, having served from October  2004 to April 2015. Prior to joining the UWI, he was Dean and Senior Vice President for Academic Affairs at the Morehouse School of Medicine in Atlanta, Georgia from 1996 to 2004. He was previously a faculty member at the University of Louisville, in Kentucky (1987 -1996) where he rose to the rank of Professor of Medicine and Chief of the Division of Rheumatology. He has also served as the Chancellor of the University of Guyana during the years 2015-2018. 
While he was Vice Chancellor of UWI, he held many other leadership posts. He served as Chairman of the Caribbean Examination Council, (CXC) (2006-2014).  He was elected Chairman of the Association of Commonwealth Universities for a 2 year term (2011-2013) after serving on the administrative board and executive committee for 4 years (this is a Consortium of 530 universities in the Commonwealth). He is a current member of the Administrative Board of the International Association of Universities (IAU), a consortium of more than 600 universities.  He has served as President of the Association of Caribbean Universities and Research Institutes (UNICA) from 2012 to 2015. While Dean at the Morehouse School of Medicine, Professor Harris had a number of leadership roles including executive membership on the Committee of Deans of Association of American Medical Colleges (AAMC) 
He is internationally known for his work as a Rheumatologist.  With Doctors Aziz Gharavi and Graham Hughes in London, he helped to define a disorder which they called the Antiphospholipid Syndrome and devised a diagnostic test (the anticardiolipin test) for it. For this work he shared with Dr Graham Hughes, Dr Aziz Gharavi and others, the Ciba-Geigy Prize awarded by the International League Against Rheumatism (ILAR) in 1990. 
Professor Asha Singh Kanwar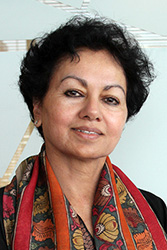 Asha Singh Kanwar, one of the world's leading advocates of learning for development, is the President and Chief Executive Officer of the Commonwealth of Learning (COL) since 2012. Before joining COL, Professor Kanwar was a consultant in open and distance learning at UNESCO's Regional Office for Education in Africa.
Prior to that, Professor Kanwar was at the Indira Gandhi National Open University (IGNOU), India where she served first as Director, School of Humanities and then Pro-Vice Chancellor. Her career of over 35 years covers teaching, research and administration. She has written and edited a dozen books, published over 50 papers and articles and delivered numerous keynotes at prestigious international conferences. Her areas of expertise include open and distance learning, technology-enabled learning, open educational resources, quality assurance, gender and organizational development.
A recipient of several awards and fellowships, Professor Kanwar received her undergraduate, Master's and MPhil degrees from the Panjab University in India and a DPhil from the University of Sussex. She was a Fulbright Fellow for post-doctoral research at Iowa State University, where she was later invited to teach. She received the International Council for Open and Distance Education (ICDE) Prize of Excellence and the Meritorious Service Award for outstanding contributions in open and distance education from the Asian Association of Open Universities. Professor Kanwar has also been conferred six honorary doctorates from universities in Asia, Africa and Europe.
Professor Kenneth Kamwi Matengu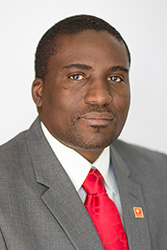 Kenneth Kamwi Matengu is the third Vice Chancellor of the University of Namibia. He holds a PhD in Human Geography from the University of Eastern Finland. He holds an academic post of an Associate Research Professor at the Multidisciplinary Research Centre, Social Sciences Division at the University of Namibia. His research interest includes access and equity in education, higher education governance and management. With more than 60 publications, he has previously published articles, books and book chapters on tourism, community-based management, decentralization of rural water supply and local government, higher education coordination and governance and on innovation.
Prof. Matengu has interest in Indigenous Knowledge and specialty in innovation diffusion and technology transfer and the knowledge-based economy as well as Community Resources Management, Poverty and the social aspects of HIV and AIDS. He is a recipient of several awards including a Sanjay Lal Fellowship at the Oxford Conference on Innovation and Technology Transfer for Global Health.
Upon completion of a Bachelor of Arts degree (1999) majoring in Sociology and Geography, he completed a Masters degree (2001), a Licentiate of Social Sciences (2003), and a PhD (2006) at the University of Eastern Finland. He holds a Diploma in International Environmental Law-Making and Diplomacy (UNEP & University of Joensuu 2005) and a Certificate in International Relations.
Dr. Faye Taylor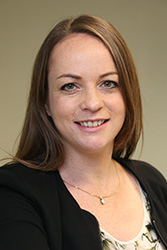 Faye Taylor is Head of Strategic Partnerships at the Association of Commonwealth Universities (ACU). Dr. Taylor works with Commonwealth governments and multilateral international organizations on higher education and research development priorities. She oversees the Commonwealth Scholarship and Fellowship Plan, an inter-governmental agreement that covers student mobility programmes offered across the Commonwealth. She also manages the Queen Elizabeth Commonwealth Scholarships scheme, supported by a £14 million endowment fund jointly created by Commonwealth governments to support mobility into low and middle income countries.
Dr. Taylor joined the ACU in March 2018 from University Alliance, a group of business-focussed UK universities, where she led international, research and innovation policy and established and ran new collaborative programmes for doctoral training, research and teaching. Faye previously held the King George VI Fellowship at Cumberland Lodge and taught European history at Kings College London and the University of Nottingham, following her PhD in the same subject.
Conference Registration and Venue Information
Conference registration is closed.
Early Bird Special (Before February 21, 2019): USD $325 
Standard Registration (After February 21

,

 2019): USD $375 
The 2019 CEC Conference welcomes primary and secondary school educators with a special, discounted rate of USD $200.
Student participants enjoy deeper discounts with a registration fee of USD $75.
This year's conference will be hosted on the beautiful True Blue Campus of St. George's University in Grenada. Take a virtual tour!
Founded as an independent School of Medicine in 1976, St. George's University opened its doors to students beginning in January 1977. It has evolved into a top center of international education, drawing students and faculty from 140 countries to the Caribbean island of Grenada, in the West Indies. Students attending SGU enjoy the benefits of a thriving multicultural environment, offering all the amenities and technologically advanced facilities of a world-class institution.
The University's more than 20,000 graduates include physicians, veterinarians, scientists, and public health and business professionals across the world.
Accommodations
Conference guests have several high-quality lodging options to choose from during their visit. When booking your reservation at any of these highlighted hotels, be sure to mention St. George's University to receive a discounted rate. Hotels shown here are within a short, 10-minute drive of the conference venue and accessible by regular university bus routes.
Conference guests are welcome to use university buses at no cost.
A limited number of on-campus dormitory rooms are available for US$40 per night, bookable by emailing CECConference@sgu.edu.
Travel
Several international airlines provide regular service to Grenada. Use airport code GND when searching for flights on your preferred booking service. If you require the assistance of a travel agent, we offer the services of the University's travel agent, Rick Lozano – rickl@Tzell.com.
Airlines
American Airlines provides daily direct service from Miami.
Jet Blue provides daily direct service from New York JFK to Grenada.
Delta provides seasonal service departing from New York JFK and Atlanta ATL.
Caribbean Airlines (formerly BWIA) flies from the US to Barbados and Trinidad with connecting flights to Grenada. There are also seasonal direct flights with Caribbean Airlines from Toronto.
Air Canada also provides seasonal direct service to Grenada from Toronto. Flights to Barbados are available year round via Toronto and Montreal, with connections to Grenada via regional carriers.
British Airways service is twice-weekly from London to Grenada, and more frequent schedules to Barbados. Further connection via LIAT from Bridgetown, Barbados is available in a single booking.
Virgin Atlantic also offers twice-weekly service from London to Grenada, and more frequent schedules to Barbados.
Several airlines fly to airports near Grenada, where connecting flights to Grenada can be arranged. Leeward Islands Air Transportation (LIAT) is a regional airline offering connecting services to Grenada from Barbados, Trinidad and other Caribbean islands.
Stay an extra day and explore Pure Grenada! In addition to traditional Caribbean activities like snorkeling, hiking the rain forest, and fishing, there are many must see attractions on the island of Grenada, including the Grenada National Museum, Fort George, Fort Frederick, Seven Sisters Falls, Grenada Chocolate Company, Rhum Runner, River Antoine Rum Distillery, and Annandale Falls.  Visit puregrenada.com for details on these and other attractions.
Who can attend the 2019 CEC Conference in Grenada?
The conference is open to scholars, primary/secondary school teachers, educators, students and business leaders to come together to share recent work and discuss ideas on how our collective efforts will advance the future of education in the Commonwealth.
Is a passport required?
Yes, a valid passport is required of all visitors when entering the independent island-nation of Grenada.
What is the dress code for the conference?
Despite our tropical location, most of our attendees will be comfortable in business casual attire. All of the conference venues are fully air conditioned. Presenters will likely choose traditional professional attire.
How do I get to campus?
SGU's True Blue Campus is a 10-minute taxi ride from Grenada's international airport and the scenic hotel belt of Grand Anse. Area hotels will be able to provide you with reliable taxi service recommendations.
In addition to taxis, conference attendees are welcome to use ordinary university bus routes. Departure times and bus routes are available at the main campus bus terminal in True Blue.
When will I get the confirmation of my registration?
Your registration confirmation is immediate, following completion of the online registration form and payment. Bring a printed or electronic copy of your confirmation to the registration desk. Have further questions? Send us an email – CECConference@sgu.edu.
Is campus accessible?
St. George's University makes every effort to accommodate individuals with disabilities. If you require disability accommodations to attend an event at, please contact us in advance of the event.
Is there an ATM on campus?
Yes, an ATM can be found in the lower level of Charter Hall, adjacent to the basketball courts.
I don't see my question here, who should I contact?
Drop us an email! The conference organizers monitor and respond to conference mailbox all year long:  CECConference@sgu.edu.