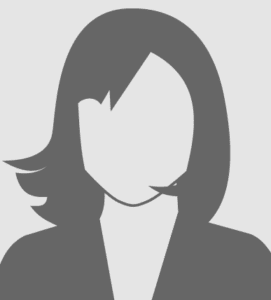 Catherine Burrell, DMus, MD

County Associate Medical Director & Out-of-Hours (OOH) GP (Pembrokeshire), Hywel Dda University Health Board
Keith B. Taylor Global Scholars Program Keynote Speaker – January 20, 2007
---
Speaker Profile
Catherine Burrell, DMus, MD was born in New York City, and initially trained as a professional musician. She began her musical studies at the age of six at the Mannes College of Music. At the age of 12, she won the 12-16 Harp Division of the Welsh National Eisteddfod in Carmarthen. She graduated with Bachelor's (Manhattan School of Music, 1983), Master's (Yale University, 1985), and Doctoral (Manhattan School of Music, 1989) degrees in Music, and served several churches in New York City (in various Organist/Choirmaster roles), including Trinity Church, Wall Street, St Thomas's Church, Fifth Avenue, and the Cathedral of St John-the-Divine. In 1989, she was the recipient of the LADO Award for Outstanding Doctoral Candidate.
She then moved to Cardiff to pursue medical studies as a mature student and graduated from the University of Wales, College of Medicine in 1995. After hospital posts in general medicine and anesthetics and five years in full-time general practice partnership, she chose to pursue a portfolio career. She works as a full-time Out-of-Hours Medical Practitioner in Pembrokeshire and is the service's Lead Clinician. Dr Burrell is also the Continuing Professional Development Coordinator for Pembrokeshire, where she facilitates continuing education for all of Pembrokeshire's GPs. Additionally, she works as a sessional Clinical Assistant in Rheumatology at Withybush Hospital, Haverfordwest. Dr Burrell serves on the Board of Shalom, which will soon open its doors as the first respice in Pembrokeshire. She is also a founding member of the Teifi Valley & North Pembrokeshire Medical Society.
For the past 11 years, Dr Burrell has lectured to the medical students at St George's University on the history of Women in Medicine and has been involved in leading Ethics study/tutorial groups, while visiting Grenada.
She now enjoys music as a hobby. She still performs internationally as a solo harp and organ recitalist, and conducts the Aesculapius Singers (a chamber choir of medics, which has raised over £16,000 for health-related charities).
https://www.sgu.edu/wp-content/uploads/2016/07/missing-female.png
428
387
bpmauser
https://www.sgu.edu/wp-content/uploads/2020/02/sgu-logo-grenada.svg
bpmauser
2017-01-28 05:17:15
2021-01-12 16:38:30
Catherine Burrell, January 2007