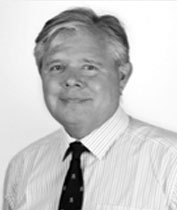 Charles H. C. Twort, HC, MA, MD, FRCP, FRCPE

Consultant Physician in Respiratory Medicine, Guy's and St. Thomas' Hospital Adjunct Professor, St. George's University School of Medicine
School Of Medicine Keynote Speaker – January 15, 2013
---
Speaker Profile
Dr. Charles Twort qualified with distinction in 1976 from Cambridge University and St Thomas' Hospital Medical School. He subsequently specialized in Respiratory Medicine.
He was a Medical Research Council Traveling Fellow in 1986 at the University of Miami, investigating intracellular signaling in airways smooth muscle.
On his return to the UK he was appointed Senior Lecturer in Medicine and Consultant Physician at St Thomas Hospital.
His interest in Medical Education progressed and he was appointed Assistant Clinical Dean, and subsequently Postgraduate Dean, at the Medical School. His association with the St George's University School of Medicine started in the late 1990's when he developed a course at St Thomas' Hospital for St George's graduates, which prepared them for the United Examining Board qualification.
This allowed them to register with the GMC and practice in the UK, but sadly this route no longer exists.
He continues as a Consultant Physician in General and Respiratory Medicine at Guy's and St Thomas' Hospitals, and he is Chairman of Exams and Assessments at King's College London School of Medicine, and Chairman of the Question Writing Groups for Parts 1 and 2 written exams of the MRCP(UK).
Read Speech
It is a great honour to speak at the St. George's University White Coat Ceremony.
Before we even start the ceremony this afternoon, I have been thinking of the Reception and the refreshments to follow! The reason being is not gluttony or greed, but is that these will be held in the eponymous Taylor Hall, named for Dr Keith Taylor, a recent past vice chancellor of this University.
Keith Taylor was both a great clinician, and research academic, who had a great vision of this University becoming one of the world's most renowned international centres of medical educational and research. He turned this vision into reality.
Dr Taylor was also a great humanist, focusing on human values and concerns. Humanism with empathy for your patients is the focus of our thoughts in the White Coat Ceremony today.
As graduate students, you all have all worked incredibly hard at your premed studies in order to achieve the grades required for admission to this medical school. You are amongst the academic elite of students from all your varied countries of origin. You are the brightest of the bright intellectually. However, you have a responsibility as a future doctor to link your academic intellect with your care for individual patients.
The White Coat Ceremony is a relatively new tradition, emanating from Dr Arnold Gold in Columbia Medical School in the USA in 1993. Its purpose was to promote empathy in the practise of medicine from the very start of training. The ceremony also represents a symbolic conversion of you from being lay students to becoming a member of the caring health care team, first as a medical student and all too soon as a qualified doctor.
The symbol is the donning of the doctor's WC, a cloak of respect and trust for patients. However this respect and trust must be earned, and the white coat must always be kept both physically and metaphorically clean!
How did the white coat come to represent doctors and physicians in the first place?
Doctors dressed themselves in black until the late 19th century. Black clothes were, and still are, considered formal (note today's dinner jacket or tuxedo). Consequently until about 1900, physicians wore black since medical encounters were thought of as serious and formal matters. Before the introduction of the scientific basis of medicine in the late 1800s seeking medical advice was usually a last resort and frequently a precursor to death. A visit to the doctor rarely benefited the patient, and at that time virtually all of "medicine" entailed many worthless cures and a great deal of quackery
A seminal change in the fortunes of patients resulted from the work of Joseph Lister at this time. He was a Scottish surgeon and a pioneer of antiseptic surgery, who promoted the idea of sterile surgery while working at the Glasgow Royal Infirmary. Lister successfully introduced carbolic acid to sterilise surgical instruments and to clean wounds, which led to a dramatic reduction in post-operative infections and made surgery safer for patients. He operated entirely in black.
At the end of the 19th, when medicine became the truly scientific enterprise we now know, the "whiteness" or "pureness" of medicine became reflected in the clothing of doctors and, interestingly, also of nurses. Up until that time nuns in their black habits acted as nurses, largely in almshouses. At the end of the 19th century the black habits of the religious nursing orders became white. You may know that to this day nurses in charge of a ward in the UK are called Ward Sisters, acknowledging their religious origins.
In the 20th century, the white coat continued as the symbol of medical authority and respect, as medical advance upon medical advance firmly established the patient-doctor relationship as a beneficial encounter. Probably the greatest development of medical science in the 20th century was the advent of antibiotics toward the end of World War II—the continuation of Joseph Lister's dream that bacteria could be successfully overcome. For the first time pneumonia, appendicitis, an infected cut on the finger or even a toothache no longer condemned one to death.
The whiteness of the white coat symbolises purity and trust. The Latin word for white is Candidus. This gives the derivation of many English words which we use today. Candor, or being candid, indicates truth, transparency and honesty. The word "candidate" also has the same derivation and comes from the fact that Romans seeking public office wore the white togas, to symbolise their honesty.
When working as a doctor, and wearing your white coat, you will aspire to these values.
After today, you will next wear your white coat, when you go to interview your first ever patient in a clinic or on the wards. This will involve taking a history, possibly alone and unsupervised, from the patient of their symptoms, and more importantly listening to their concerns and expectations, and then examining them physically from head to toe!
I predict that this will be very scary for you!
From my experience there will be three particularly scary times in your medical career – this one, your first night alone on call in 4 years time as an intern, and then your first week after being appointed a fully trained Specialist when you realise that all the bucks now stop with you!
Listening to patients, and communicating to and fro with them is the key to success both as a medical student and as a doctor.
There is great emphasis in modern medicine on the results of highly sophisticated investigations, most of which are very expensive and some of which have potential adverse effects. However if you are patient (no pun intended) and listen to all that a patient has to tell you, you will probably be able make the diagnosis and choose the appropriate Rx.
Communication is the key to medicine. Listen to your patients without interrupting them, and then give them information in words that they can understand, not in medical jargon, information on which the can then make decisions, in collaboration with you, on their management.
Good medicine involves teamwork, the bedrock of which is communication between colleagues, and other members of the multiprofessional team. You will find that the other team members are often not doctors, but are other carers in differing professions who have an equally important input into the patients' management – nurses looking after the patients on the ward, physiotherapists helping them get mobile again, dieticians, occupational therapists.
Modern medical care now has regular multidisciplinary team meetings recognising the equal importance of so many contributions.
Open communication between medical colleagues is also vitally important.
In the UK the hours of work of individual trainee doctors has fortunately greatly reduced from the 110 hours per week of yesteryear – coming to work on a Friday morning and working continuously over the weekend, without any protected rest, until Monday evening, before being released home for the night before restarting for the rest of the week on Tuesday morning. I understand that the USA still has some catching up to do!
The recent dramatic reduction in doctors' hours has required the introduction of shift work where many different doctors have successive prime responsibility for a hospital patient in any 24-hour period. Good communication, or handover, between these multiple doctors is absolutely vital if management of the patients' condition is to progress seamlessly.
Teamwork, and talking openly and regularly with your colleagues will also support you in those 2 other scary episodes of your first night on call and your first week as a Specialist.
I would be failing your if I did not introduce a small note of caution about the symbolism of the white coat.
As I have said, you all must earn the respect and trust that a white coat symbolises.
However, others may see the white coat as a symbol of elitism, which fosters paternalism towards patients, and they advocate that it would be more appropriate to don you this afternoon with a soiled patient's hospital gown, to remind you to always put yourselves in the shoes of your patient, thereby encouraging real empathy.
And in the UK recently in 2009, the wearing of white coats in hospitals was discouraged by the
Department of Health because of the perceived increased risk of transmitting infections between successive patients on a ward round, by even clean white coats. Fortunately there has been no good microbiological evidence to support this, much to the relief of the junior doctors who temporarily had nowhere to carry their stethoscopes, pens, torches, notebook, bleep, cellphone and lunch money.
What advice have I got to give you about your future careers in medicine ?
Enjoy yourselves and work hard.
I know you are all capable of working hard, because none of you would have got here today as Medical students if you had not applied yourselves to your studies rigorously to date.
You will definitely also enjoy yourselves.
Every day is different.
Every day is intellectually stimulating, albeit also challenging.
Every day gives you the opportunity to demonstrate your manual dexterity
Every day brings you into contact with inspiring colleagues,
And most importantly with inspiring patients seeking your professional help.
However, careers in medicine are competitive, just as entry to medical school was.
Fortunately there is little or no medical unemployment in most countries. There is a huge variety of careers in medicine to suit all tastes and aptitudes. You can easily work part-time, or take career breaks if that suits you.
By cultivating your CV you give yourselves the widest field of opportunities in this competitive environment.
This certainly does not mean concentrating entirely on library work or book work. If the opportunities arise, do get involved with research in the lab and with audit projects.
However, when you reach your clinical studies you must spend your time on the wards talking to patients and examining the physical signs of their illness.
It will be much easier for you to remember all the details of the presentation and management of any condition, be it common or rare, if you have the memory of an individual patient, who you looked after, to hang it on – rather than trying to memorise facts from the page of a book or computer screen.
You will also recognise the absolute importance of looking after the patient (and possibly also their family) as a whole, rather than remembering a shopping list of diseases or problems only read about in textbooks.
I cannot stress enough the importance of living on the wards as a clinical student, working with colleagues and talking to patients.
This medical school will give you the scientific knowledge and intellectual tools to become doctors.
Remember that your white coat symbolizes the other critical part of your medical education – a standard of professionalism and caring, and an emblem of the trust you must earn from patients.
This White Coat Ceremony, as envisioned by Dr. Arnold Gold, welcomes you as you embark on your medical careers to the global community of doctors. It gives you a powerful symbol of compassion and of honour, and a standard against which you must measure their every act of care to the patients who place their trust in you.
I am approaching the retirement – albeit semi-retirement. I envy you all starting out. You have so much excitement ahead of you…
You will very soon be awarded your white coat, I commend you to wear it, and go and talk with patients!
Thank you for your attention.
https://www.sgu.edu/wp-content/uploads/2017/01/charles-twort.jpg
210
177
dbriggs
https://www.sgu.edu/wp-content/uploads/2020/02/sgu-logo-grenada.svg
dbriggs
2017-01-19 22:09:58
2021-01-12 14:43:12
Charles H. C. Twort, January 2013