Arrowhead Regional Medical Center
Address: Medical Office Bldg, 2nd Floor, Suite 206 (Ob/Gyn Department)
400 North Pepper Ave
Colton, CA 92346
Phone: 909-580-6240
Fax: 909-580-3332
Website: https://www.arrowheadmedcenter.org
Director of Medical Education:
Emily Ebert, MD
Graduate Medical Education Administrative Director:
Mary Helen Gutierrez
Phone:(909) 580-3384
Email: gutierrezh@armc.sbcounty.gov
Rotations Offered: Medicine, Pediatrics,Ob/Gyn, Emergency Medicine, Surgery, Family Medicine & Psychiatry
Hospital:
In the early 1950s, with the sponsoring of a General Practice Residency, The San Bernardino County Medical Center (now Arrowhead Regional Medical Center) made a commitment to Graduate Medical Education. In 1969, the Medical Center gained accreditation for a Family Medicine Program. In 1999, Arrowhead Regional Medical Center opened with a state-of-the-art facility and a state-of-the-art medical care delivery system.
The residency program's emphasis in physician training is to develop physician graduates who are well trained clinicians in all major clinical disciplines, as well as in the psychological and preventative aspects of patient care. Working together, the faculty and residents are continually reevaluating our programs and curriculums to adapt to the ever-changing complexity and sophistication of health care. Our effort is directed toward combining current trends in medicine training with a strong background in clinical skills, while tailoring the training to the needs and interests of each resident.
ARMC is one of the area's premier health care facilities, offering comprehensive inpatient and outpatient services including primary and specialty care; hospital, trauma and emergency care and a regional burn center. The Medical Center is one of the busiest in California, with more than 130,000 annual ER/trauma visits, 250,000 outpatient visits and 25,000 admissions. ARMC also holds an annual Health and Safety Fair with free health screenings for members of the community, an annual 5K Walk/Run, Cancer Awareness and Screening events, and more!
Students who need to schedule electives, please email the hospital directly.
San Joaquin General Hospital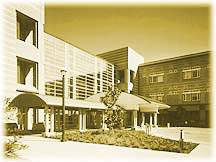 Address:
San Joaquin General Hospital
PO Box 1020
Stockton, CA 95201
Phone: 209-468-6000
Website: www.sjgeneralhospital.com
Director of Medical Education:
James Saffier, MD
Administrator:
Lydia Vasquez
Phone: (209) 468-7523
Fax: (209) 468-6246
Email: lvasquez@sjgh.org
Rotations Offered: Medicine, Surgery & Family Medicine
The Hospital
San Joaquin County Health Care Services has been providing comprehensive, accessible health care services to the people of San Joaquin County for over 140 years. It is a 212-bed acute care teaching hospital that is part of a tightly coordinated system of health care services covering public health, mental health, substance abuse, and county-wide emergency services. It is fully accredited by the Joint Commission on Accreditation Organizations and functions as a medical training center. San Joaquin County Health Care Services is in the midst of modernizing their facilities as part of a master plan to improve its operational efficiency and patient accessibility.
General Interest-
Stockton offers a wide variety of arts and cultural activities including music, theater, dance, and literary events, many of them at San Joaquin Delta College and University of the Pacific. Recreational activities are many and varied on the San Joaquin / Sacramento Delta, including boating, sailing, and fishing. There are also many fine restaurants nearby.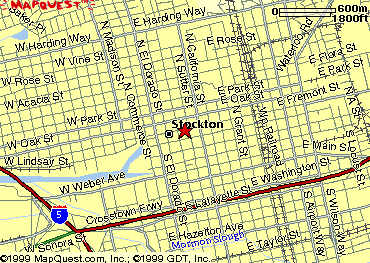 *Information is printed with the permission of San Joaquin General Hospital.
Students who need to schedule electives, please email the hospital directly.
Larkin Community Hospital
Address: 5996 SW 70th Street, Graduate Med Education, South Miami, FL 33143
Director of Medical Education:
Gary M. Levin, Pharm.D
Medical Student Coordinator:
Marco Salguero
Phone: 305-284-7771
Email: Msalguero@larkinhospital.com
Rotations Offered:  Medicine, Psychiatry, and Surgery
DeKalb Regional Health System
Address: 2712 N. Decatur Road,
Suite 100
Decatur, GA 30033
Director of Medical Education:
Dr. Joseph F. Boveri
Contact Person:
Cyrus Dolce
Phone: 631-463-6244
Email: cdolce@mdcsa.net
Lisa Steinbrenner
Phone: 678-712-6818
Email: lisas@mdcsa.net
For scheduling, students should email: electivescheduling@mdcsa.net
Rotations Offered:  Medicine, Pediatrics, Psychiatry, Ob/Gyn, Surgery, and Family Medicine
Norwegian American Hospital
Address:
1044 North Francisco Avenue
Chicago, IL 60622
Phone: (773) 292-8200
Website:http://www.nahospital.org/
Director of Medical Education: 
Srilakshmi Maguluri, MD
Student Coordinator: 
Sheila Balfour
Phone: 773-292-8363
Email: Rotation@nahospital.org
To schedule Family Medicine students should email: clined@sgu.edu
Rotations available: Family Medicine, Medicine, Ob/Gyn, Pediatrics, Psychiatry and Surgery
St. John Hospital and Medical Center

Address:
St. John Hospital and Medical Center
22101 Moross
Detroit, MI 48236
Website: http://www.stjohn.org/StJohnHospital
Director of Medical Education:
Dr. Steven Minnick
Contact Person:
Vanessa Dejaeghere
Email: vanessa.dejaeghere@ascension.org
Rotations Offered:Medicine, Surgery, Ob/Gyn, Pediatrics & (Family Medicine 3rd year only)
The Hospital:
Founded in 1952, St. John Hospital and Medical Center is a regional-referral  teaching hospital (affiliated with Wayne State University) with 607 licensed beds, a 700-member medical staff and more than 50 medical and surgical specialties. It is also the largest acute care provider and the only designated Emergency Trauma Center on Detroit's east side. St. John Hospital and Medical Center is also an active participant in community health initiatives through its community-based partnerships with churches, schools and civic organizations.
St. John Hospital and Medical Center has a wide array of surgical specialties and subspecialties. Our operating rooms and post-anesthesia units are open 24 hours a day, seven days a week for scheduled and emergency procedures. Specialties include: Cardiovascular and Thoracic, Dentistry, General Surgery, Laser, Neurosurgery, Obstetrics and Gynecology, Ophthalmology, Oral and Maxillofacial, Orthopedic, Otolaryngology (ear, nose and throat), Pediatrics, Podiatry, Vascular, Transplant and Urology.
Renown Health
Address: 1155 Mill Street – Z6, Reno, NV 89502
Director of Medical Education:
Dr. Douglas G. Merrill
Administrator:
Tamela Taylor
Phone: 775-982-4731
Fax: 775-982-4941
Email: ttaylor2@renown.org
Rotations Offered: Medicine and Family Medicine
Mercy St. Vincent Medical Center
Address:  2213 Cherry Street., DEC, Toledo, OH 43608
Website: www.mercymedicalresidency.org
Phone:419-251-4308
Fax: 419-251-6304
Director of Medical Education:
Randall Schlievert, MD
Student Coordinator:
Rebecca Coale
Phone: 419-251- 2895
rebecca_Coale@mercy.com
Cheryl Black
Phone: 419-251-4308
Fax: 419-251-7717
Cheryl_Black@mercy.com
Rotations Offered: Core
The Hospital
Mercy St. Vincent Medical Center, established in 1855, is the critical care regional referral and teaching center within the Mercy system, a seven hospital faith-based system serving Northwest Ohio and Southeast Michigan.
St. Vincent is home to five Life Flight air ambulances, holds the highest designation for treating high risk mothers and babies, is a Level I Trauma Center for children and adults and is an accredited Chest Pain Center. St. Vincent maintains a completely modern, attractive and secure campus and also takes a leadership role in providing quality medical education and community development.
The Neuroscience Institute at Mercy Health St. Vincent Medical Center has earned The Joint Commission's Gold Seal of Approval® and the American Heart Association/American Stroke Association's Heart-Check mark for their achievement in earning the Advanced Certification for Comprehensive Stroke Center accreditation. This is the highest level of accreditation for stroke care with only 110 comprehensive stroke centers in the country, now including ours. This designation will further our mission to deliver world class experiences and care, as well as improve the community health and well-being for patients needing stroke care. The Toledo region houses one of only five mobile stroke units in the world and the only one who operates 24/7.
Mercy Health – Weight Management Solutions and Mercy Health – St. Vincent Medical Center has shown their commitment to quality surgical care and advanced technology through a designation by the American College of Surgeons and the American Society for Metabolic and Bariatric Surgery. Our program was recently noted as a Top Program with this accreditation. A bariatric surgical center achieves accreditation following a rigorous review process during which it proves that it can maintain certain physical resources, human resources and standards of practice.