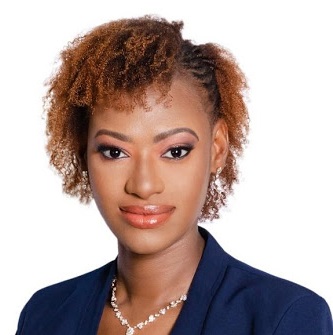 Nyoni Winchester, DVM, MVS
Instructor
Education:
DVM: University of the West Indies 2015
MVS: Massey University 2019
Professional Expertise, Interests and Research Areas
Dr. Nyoni Winchester is a Clinical Instructor with the Department of Large Animal Medicine and Surgery. She is passionate about Small Ruminant Production, Reproduction and Fertility, as well as Assisted Breeding Techniques. Prior to SGU, Dr. Winchester held the position of Veterinary Scientist with the Caribbean Agricultural Research and Development Institute (CARDI) where she applied her expertise to focus on regional food security. As a Veterinarian, she diligently provided ambulatory and consultancy services to farmers to improve the profitability of their livestock productions systems.
Dr. Winchester's academic training comprises a Doctor of Veterinary Medicine (DVM) degree from the University of West Indies (UWI) in 2015 and Master of Veterinary Studies (MVS) from Massey University, New Zealand in 2019. Her graduate research report was focused on 'The Water Intake Behaviour in Pregnant Ewes'.
Personal Background and Interests 
Dr. Winchester originates from the island Tobago of the Republic of Trinidad and Tobago. As a nature enthusiast, Dr. Winchester enjoys hiking and diverse cultural experiences when traveling. She has a keen appreciation for the environment and its protection. Dr. Winchester is an associate with EarthMedic, which is an Environmental Conservation Organization. She has volunteered with the Tobago Society for Prevention of Cruelty for Animals (TSPCA) and recently got involved with the Healing with Horses Foundation in Tobago.
https://www.sgu.edu/wp-content/uploads/2020/12/Dr-Nyoni-Winchester-1.jpg
335
333
dbriggs
https://www.sgu.edu/wp-content/uploads/2020/02/sgu-logo-grenada.svg
dbriggs
2020-12-28 21:24:46
2023-07-06 12:08:12
Nyoni Winchester