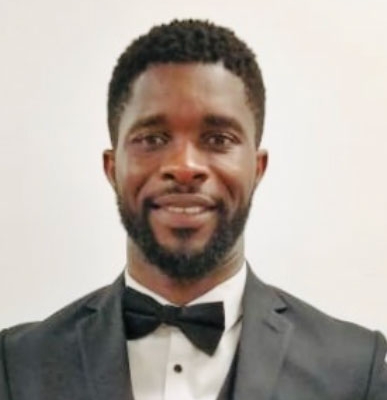 Victor Amadi, BSc, MSc, PhD
Assistant Professor
Dr. Victor Amadi is an Assistant Professor in the University's Pathobiology Department, School of Veterinary Medicine (SVM). He joined St. George's University in 2006 with a faculty appointment in the Small Animal Clinic, SVM and has since become part of the teaching faculty of the Pathobiology Department of the SVM. Dr. Amadi has conducted extensive epidemiological research for zoonotic bacteria and emerging bacterial pathogens from domestic animals and wildlife, humans and environments, as well as determining the presence of diarrheagenic bacterial pathogens, in the tri-island state of Grenada. His involvement in several collaborative projects have focused on microbial pathogens of the Enterobacteriaceae family (Salmonella, Escherichia, Klebsiella, Yersinia, Citrobacter, Proteus), Campylobacter, Enterococcus, Streptococcus, Staphylococcus, other Gram-positive and Gram-negative organisms, and fungi, as well as honeybee bacterial pathogens of both American and European species. In 2017, Dr. Amadi identified "13 novel sequence types of Campylobacter coli isolated from pigs in Grenada." that was published in the Food Borne Pathogens and Diseases Journal.
Dr. Amadi has a vast range of clinical and laboratory skills in Microbiology and Veterinary Bacteriology with over a dozen publications in refereed journals, he has attended and presented at several international conferences, have completed numerous presentations and conducts ongoing research projects in the SVM. In 2016, Dr. Amadi was awarded with the "St. George's University, School of Veterinary Medicine, Zoetis Award for Veterinary Research Excellence" by Zoetis.
Dr. Amadi received his BSc in Zoology from the Michael Okpara University of Agriculture, Umudike, Nigeria and completed his MSc in Microbiology at St. George's University School of Medicine, and his PhD in Bacteriology at St. George's University School of Veterinary Medicine.
https://www.sgu.edu/wp-content/uploads/2017/01/Victor-Amadi.jpg
428
387
https://www.sgu.edu/wp-content/uploads/2020/02/sgu-logo-grenada.svg
2017-01-19 16:22:06
2020-07-02 15:07:39
Victor Amadi