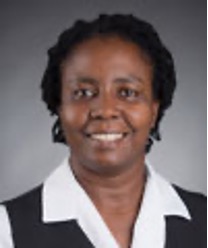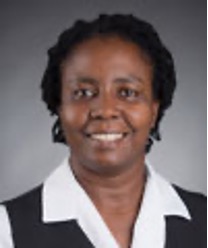 Assistant Professor, Department of Public Health and Preventive Medicine
Email: ltelesfor@sgu.edu
Website:
Phone:
---
---
Biography
Dr. Lindonne Telesford was awarded Doctor of Public Health by Walden University in 2018.  She is an Assistant Professor in the Department of Public Health and Preventive Medicine at St. George's University (SGU) in Grenada.  For over 10 years, Dr. Telesford worked with public and private organizations in Grenada and, later, in several other Caribbean countries to undertake projects funded by regional and international organizations including the Caribbean Development Bank, the International Fund for Agriculture Development and Canada's Department of Foreign Affairs, Trade and Development.
At SGU, her project research and teaching activities are primarily centered on environmental health and global health.  Some of her recent major projects focused on pesticide use and health risks in the Caribbean, harvested rainwater quality monitoring, antibiotic stewardship in food animal production and human health, and climate change and ecosystems. Currently, she is leading the development of the wastewater recycling project in Grenada, in collaboration with the Global Challenges Research Fund-One Health, network. Dr. Telesford is co-editor of the book, Public Health Themes in Grenada and the Caribbean Region.  One of her most outstanding work was conducting the first study in Grenada to estimate the prevalence and burden of foodborne diseases for which she was awarded a Leaders Award from the International Conference on Emerging Infectious Disease, Centers for Disease Control and Prevention and the U.S. Department of Defense Armed Forces Health Surveillance Center in 2010.
In 2018, Dr. Telesford also conducted the first study in Grenada to investigate the relationships between the socioeconomic characteristics of farmers and the use of agrochemicals at levels that were found to be hazardous to human health in the Agriculture Health Study in the United States. In 2021, she secured funding from the Pan American Health Organization (PAHO) to create the conceptualized Caribbean Cancer Portal, with support from the Windward Islands Research and Education Foundation (WINDREF), Grenada Cancer Society, Ministry of Health (Grenada), and the National Chronic and Non-Communicable Disease Commission. Dr. Telesford is a WINDREF research fellow. Her research projects were supported by organizations such as the Pan American Health Organization, the German Development Bank & Caribbean Community Climate Change Center, Teasdale Corti Caribbean Eco-Health Program, Government of Grenada, and the Windward Islands Research and Education Foundation at SGU.
https://www.sgu.edu/wp-content/uploads/2022/09/lindonne-telesford.jpg
248
208
mcarpenter
https://www.sgu.edu/wp-content/uploads/2020/02/sgu-logo-grenada.svg
mcarpenter
2022-09-01 15:08:37
2022-09-01 15:11:49
Lindonne Telesford, MSPH, DrPH