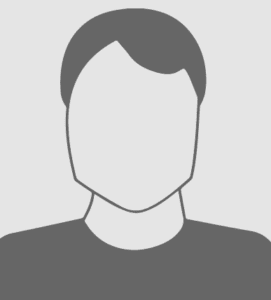 Carl Elliott, MD, PhD
School Of Medicine Keynote Speaker – August 16, 2001
---
Speaker Profile
Carl Elliott, MD, PhD, is the Director of Graduate Studies and an Associate Professor in the Center for Bioethics at the University of Minnesota. He is also an Associate Professor in the Department of Pediatrics at the University of Minnesota Medical School; Department of Philosophy, University of Minnesota.
A graduate of Glasgow University in Scotland, Dr. Elliott earned his PhD degree in Philosophy; he received his MD degree from the Medical University of South Carolina. Prior to his appointments at the University of Minnesota, Dr. Elliott worked for four consecutive years at McGill University in Montreal, where he held positions in the Biomedical Ethics Unit and the Montreal Children's Hospital, as well as directorship of the master's degree concentration in Bioethics. Furthermore, he has held postdoctoral lectureships and visiting professorships at the University of Chicago Center for Clinical Medical Ethics, the Bioethics Research Centre at the University of Otago in Dunedin, New Zealand and in the Department of Medical Humanities at the East Carolina University School of Medicine. In 1992, Dr. Elliott worked as a postdoctoral research fellow at the University of Natal Medical School, the first medical school in South Africa for non-white students.
Dr. Elliott's research has focused largely on philosophical and ethical questions in psychiatry and pediatrics, the later work of Ludwig Wittgenstein and the links between literature, medicine, and philosophy, particularly in the writings of novelist Walker Percy.
From 1996 to 1997, Dr. Elliott participated in a project through the Hastings Center on the ethics of using medical technology to enhance human capacities. Subsequently, he assembled a research team, which received a grant by the Social Sciences and Humanities Research Council of Canada for their work on "Enhancement Technology and Human Identity." The group, which is based at McGill University, is focusing on the use of medical technology to alter human characteristics in the areas of genetics and aging, sexual identity and psychiatry.
Dr. Elliott has written, co-authored and edited several journal articles, as well as a few books, most currently editing the text, Slow Cures and Bad Philosophers: Essays on Wittgenstein, Medicine and Bioethics. He also co-edited a book of essays on Percy and medicine, The Last Physician: Essays on Walker Percy, which was published by Duke University Press in 1999. In 1998, Dr. Elliott's book titled A Philosophical Disease: Bioethics, Culture and Identity, was published by Routledge. Moreover, he edited a collection of works entitled Bioethics and Wittgensten, which is also expected to be published by Duke University Press.
https://www.sgu.edu/wp-content/uploads/2016/07/missing-male.png
428
387
dbriggs
https://www.sgu.edu/wp-content/uploads/2020/02/sgu-logo-grenada.svg
dbriggs
2017-01-26 17:46:25
2017-01-26 17:46:41
Carl Elliott, August 2001