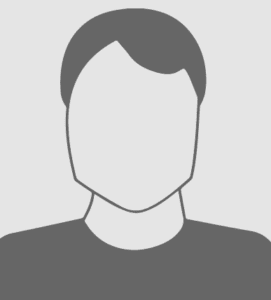 Mark Siegler, MD, FACP
School Of Medicine Keynote Speaker – January 11, 2001
---
Speaker Profile
Mark Siegler, MD, FACP is the Lindy Bergman Distinguished Service Professor at the University of Chicago, Professor in the Department of Medicine, and the Director of the MacLean Center for Clinical Medical Ethics.
An honors graduate of Princeton University, he received his medical degree in 1967 from the University of Chicago. He was intern, resident and Chief Resident in Medicine at the University of Chicago Hospitals, followed by a year of advanced training at the Hammersmith-Royal Postgraduate Hospital in London, England.
In 1984, the University of Chicago established the Center for clinical Medical Ethics, one of the first in the nation devoted to this clinical specialty, and appointed Dr. Siegler as its Director. Since 1984, the Center for Clinical Medical Ethics has trained more than 120 physicians and nurses, many of whom now direct programs at leading US and Canadian medical schools. For three consecutive years, the ethics program at the University of Chicago was selected by US News and World Report as the number-one medical ethics program in the country.
Dr. Siegler has held many lectureships and visiting professorships in the United States and abroad and has been the recipient of more than twenty-five federal and foundation research grants. He has practiced general medicine for more than thirty years and is one of the few physicians who combines expertise in medical ethics with an active medical practice.
Dr. Siegler has been a Fellow of the Hastings Center since 1982. He has been a member of the Ethics Committees of the American Geriatrics Society, the American College of Physicians, and currently serves on the ethics committee of the American College of Surgeons and on the Advisory Board of the Spanish Bioethics Institute. He is also an elected member of the American Association of Physicians. In 1996, he was awarded the Premio Chirone Prize for his work in medicine and ethics by the Italian Medical Association and the University of Bologna, the oldest university medical school in Europe. In 1997, he shared the first Italian Medical Quality of Life Award with Professor Rita Mantalcini, a Nobel Prize laureate.
Dr. Siegler has served on numerous editorial boards. Chief among them are: The Journal of Medicine and Philosophy, the Archives of Internal Medicine, Postgraduate Medicine, Bioethics in Practice, the American Journal of Medicine and the Journal of Clinical Ethics.
A prolific author, Dr. Siegler has written and co-authored more than 150 journal articles, fifty book chapters, five books and other publications. His latest text, co-authored with Drs. Jonsen and Winslade, Clinical Ethics: A Practical Approach to Ethical Decisions in Clinical Medicine, 4th Edition (1998), is widely used by health professionals throughout the country.
https://www.sgu.edu/wp-content/uploads/2016/07/missing-male.png
428
387
dbriggs
https://www.sgu.edu/wp-content/uploads/2020/02/sgu-logo-grenada.svg
dbriggs
2017-01-26 17:54:10
2021-01-12 16:14:04
Mark Siegler, January 2001