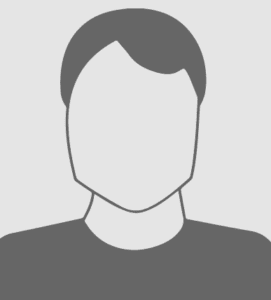 Henry W. Foster Jr., MD
School Of Medicine Keynote Speaker – August 13, 1998
---
Speaker Profile
Dr. Henry W. Foster, Jr. founder of the "I Have a Future" program, was nominated by President Bill Clinton to become the US Surgeon General. Upon his induction into the Institute of Medicine of the National Academy of Sciences in 1972, Dr. Foster went on to serve as professor and chairman of Meharry's Department of OB/GYN. Dr. Foster spent five years as a senior program consultant for the Robert Wood Johnson Foundation and directed its Program to Consolidate Health Services for High Risk Young People (1981-86). From this program, he developed the "I Have a Future" program to reduce teen pregnancy.
With his genuine compassion for and dedication to improving prenatal outcome, Dr. Foster has served on numerous board, committees and councils. The March of Dimes Birth Defects Foundation; American College of Obstetricians and Gynecologists; the Nashville Davidson Country Obstetrical and Gynecological Society, where he became the first African-American to serve as president; and the Association of American Medical Colleges (AAMC) are just some of the organizations and boards on which he has served. In appreciation for his work, Dr. Foster is the recipient of the Appreciation Award for Research and Teaching in Sickle Cell Anemia, First White House Initiative on Historically Black Colleges, and Universities Faculty Award for Excellence in Science and Technology, among many others.
Dr. Foster assumed the position of AHC Scholar-in-Residence at the Association of Academic Health Centers in Washington, DC in July 1994. Immediately prior to this appointment he served as Acting President of Meharry Medical College in October of 1993. In 1990 he assumed the position of Dean of the School of Medicine and Vice President of Health Services.
Dr. Foster received his undergraduate education at Morehouse College and his Doctor of Medicine degree from the University of Arkansas in 1958. He conducted an internship at Detroit Receiving Hospital for one year, spent two years as a medical officer in the US Air Force and upon discharge conducted residency training in OB/GYN at Meharry in 1965.
During his career, Dr. Foster has continued to find time to write more than 100 publications and abstracts as well as contribute chapters to textbooks and develop audio/visual educational materials. He has conducted more than 25 formal university lectureships and his professional expertise has been sought across the globe. He has participated in conferences, seminars, and hearings in Spain, Mexico, the African continent, the Mediterranean area, Mainland China, Canada, Southeast Asia, the United Kingdom and Australia.
https://www.sgu.edu/wp-content/uploads/2016/07/missing-male.png
428
387
dbriggs
https://www.sgu.edu/wp-content/uploads/2020/02/sgu-logo-grenada.svg
dbriggs
2017-01-26 18:05:12
2017-01-26 18:06:02
Henry W. Foster, August 1998