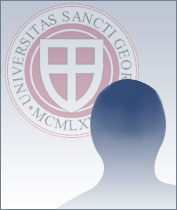 J. Stephen Ware, BVM&S MRCVS

President Royal College Veterinary Surgeons (RCVS)
School of Veterinary Medicine Keynote Speaker – January 15, 2003
---
Speaker Profile
Dr. J. Stephen Ware has been in veterinary practice for over 30 years – most of which have been spent at his practice in Woodstock, Oxford. Dr. Ware obtained his MRCVS qualifications from the Royal (Dick) School of Veterinary Studies, Edinburgh in 1965 and is the third practitioner in a row to take over the reins at the RCVS.
His interest in furthering veterinary practice is demonstrated in his veterinary political career. He is a Past President of the Society of Practicing Veterinary Surgeons (SPVS) and a former Council Member. He was a prime mover in establishing and organizing the SPVS Final Year Students' weekends, which were aimed at providing veterinary students with key management skills and down-to-earth invaluable practical information. In recognition of the fact that newly qualified veterinary surgeons need as much support as possible after graduation, Dr. Ware also organized Young Graduate Management Weekend Conferences.
He is a former Council Member of the British Veterinary Association and served on a number of its Committees (Veterinary Services Advisory Committee and Veterinary Policy Group). He was elected to RCVS Council in 1996. He has sat on several RCVS Committees and has chaired Preliminary Investigations Committee for several years. He was elected as Junior Vice President in 2001.
Dr. Ware has also made his mark in veterinary Europe. He has served as a UK delegate to UEVP (Union of European Veterinary Practitioners) for 10 years – most recently as Secretary General and currently as Vice President. He was involved in the Em's Advisory Committee on Veterinary (ACVT) as the UK's practitioner representative and consequently has taken part in a number of visitations to EU veterinary schools: Vienna (Austria), Bari (Italy) and Konya (Turkey), as Chairman.
While active politically, Dr. Ware still manages to find time for his hobbies of sailing and skiing. The remainder of his spare time is spent gardening, listening to music or doing DIY. Stephen and his Beryl have two daughters, Fiona and Joanna, who are pursuing their own careers.
https://www.sgu.edu/wp-content/uploads/2017/01/no-image.jpg
210
177
VS
https://www.sgu.edu/wp-content/uploads/2020/02/sgu-logo-grenada.svg
VS
2017-01-26 17:20:32
2017-01-26 17:20:46
J. Stephen Ware, January 2003