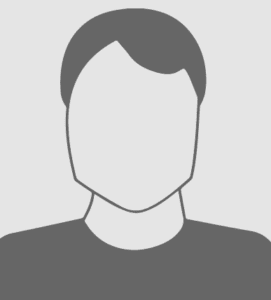 Raanan Gillon, MBBS, FRCP(London), BA, Hon RCM
School Of Medicine Keynote Speaker – January 13, 2000
---
Speaker Profile
Professor Raanan Gillon is a Senior National Health Service Partner of the Imperial College Health Service Medical Partnership, South Prince's Gardens, London. He also is a Professor of Medical Ethics at the Imperial College School of Medicine at St. Mary's Hospital and is editor of the Journal of Medical Ethics.
Educated at Christ's Hospital, Horsham, Sussex; London University; and Oxford University, Professor Gillon qualified in Medicine in 1964. After seven years as a medical journalist, including serving as editor of the Medical Tribune and the Medical News Tribune, he returned to medicine as a junior hospital doctor in 1971. From 1974 to 1979, he worked part-time as a student health general practitioner while studying for a Philosophy degree at Birkbeck College, London University. In 1978, he began lecturing and examining medical ethics with the Worshipful Society of Apothecaries, the oldest secular medical ethics course in the United Kingdom.
In 1980, he was appointed the editor of the Journal of Medical Ethics. He became the Director of the Imperial College Health Service in 1982, serving in this capacity until 1995. In 1983, Professor Gillon founded a one-week intensive medical ethics course, primarily for doctors and nurses, that is held annually in September. From 1986 to 1991 he joined Kings College Centre for Medical Law and Ethics, first as a visiting teacher and then a Visiting Professor, directing the medical ethics teaching in its diploma course before helping to establish the college's master's program. He was appointed visiting professor of medical ethics at St. Mary's Hospital Medical School in 1989 and full Professor at Imperial College in 1995. Throughout his entire academic career, Professor Gillon has maintained a part-time general medical practice.
He is the member of various working parties, committees and editorial boards in medical ethics, including Chair of the Imperial College Ethics Committee (1984-1994); member of the Governing Body of the Institute of Medical Ethics (since 1985); member of the Royal College of Physicians of London Ethics Committee (since 1990); elected member of the Board of Directors of the International Association of Bioethics (1992-1999); member of CIOMS/WHO Ethics Advisory Committee (since 1996); foundation member of St. Mary's Hospital Clinical Ethics Committee (since 1997); member of the British Medical Association Ethics Committee (since 1998); and a member of the Archbishop of Canterbury's Medical Ethics Advisory Committee (since 1999).
Professor Gillon has published extensively in medical ethics, including a series of articles in the British Medical Journal, which was subsequently published by Wiley as "Philosophical Medical Ethics" in 1985. The text has been reprinted ten times and a 2nd edition is due out in 2002. He was the senior editor and a contributor for "Principles of Healthcare Ethics" (Wiley, 1994, reprinted in 1996, and a 2nd edition due in 2003), a prize winning tome by 100 authors. In 1998, he was one of the drafting authors of the UK consensus document on a core curriculum for medical ethics and law in UK medical schools that was published in the Journal of Medical Ethics. In 1999, the British Medical Journal published an editorial in which he argued that "Foreseeing is not necessarily the same as intending," and that "the difference is crucial for patients and their doctors."
In addition, Professor Gillon was awarded the 1999 USA Hastings Center's Henry Knowles Beecher award for contributions to ethics and life sciences.
https://www.sgu.edu/wp-content/uploads/2016/07/missing-male.png
428
387
dbriggs
https://www.sgu.edu/wp-content/uploads/2020/02/sgu-logo-grenada.svg
dbriggs
2017-01-26 17:58:51
2017-01-26 17:59:07
Raanan Gillon, January 2000