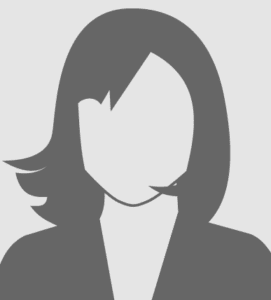 Joanne Lynn, MD, MA, MS
School Of Medicine Keynote Speaker – August 12, 1999
---
Speaker Profile
Joanne Lynn, MD, MA, MS, is a Professor of Health Care Sciences and Medicine and the Director of The Center to Improve Care of the Dying, a multi-disciplinary center for research and education aimed at improving the care of seriously ill persons, at The George Washington University Medical Center.
Dr. Lynn is a geriatrician, former medical director of The Washington Home and Hospice of Washington, and a nationally known expert on end-of-life issues. She was elected to the Institute of Medicine in 1996. She has been on the Board of Directors of Concern for Dying, on the American Bar Association's Commission on Legal Problems of the Elderly, and on the Hastings Center Task Force which wrote Guidelines for the Termination of Treatment and the Care of the Dying.
She was Project Director of the President's Commission for the Study of Ethical Problems in Medicine and Behavioral Research and principal writer of that Commission's book, Deciding to Forego Life-Sustaining Treatment. Dr. Lynn was co-director of SUPPORT, the Study to Understand Prognoses and Preferences for Outcomes and Risks of Treatments. SUPPORT studied the course of illness and treatment for ten thousand seriously ill hospitalized persons and implemented an effort to improve decision making.
Dr. Lynn also served as Chair for the Breakthrough Collaborative to Improve End-of-Life Care, a project led by the Institute for Healthcare Improvement. This collaborative supported a diverse set of 48 healthcare provider institutions, most of which accomplished rapid quality improvement in their own settings.
She has written book chapters in many geriatric textbooks as well as articles in lay and professional journals. She speaks frequently to groups concerning how to assure meaningfulness in the lives of persons with severe illness and how to measure quality of end-of-life services. The print and broadcast media often request Dr. Lynn's comments on issues such as Medicare reform proposals, care at the end of life and physician-assisted suicide.
Dr. Lynn is also president of the new public interest organization Americans for Better Care of the Dying (ABCD). ABCD is a non-profit organization that promotes public understanding and coalitions across organizations to improve end-of-life care.
https://www.sgu.edu/wp-content/uploads/2016/07/missing-female.png
428
387
dbriggs
https://www.sgu.edu/wp-content/uploads/2020/02/sgu-logo-grenada.svg
dbriggs
2017-01-26 18:00:50
2017-01-26 18:01:09
Joanne Lynn, August 1999