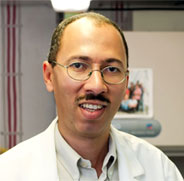 A Grant Agreement between The World Bank , the Windward Islands Research and Education Foundation (WINDREF) , and the United Nations University  International Network on Water, Environment and Health addressing Persistent Organic Pollutants (POPs) in the Caribbean Region has become effective as of June 24, 2009.  Through the persistent efforts of Dr. Martin Forde, Department of Public Health and Preventive Medicine  (PHPM), Professor and Track Director for Environmental and Occupational Health, the Caribbean Country Management Unit of The World Bank has agreed to a US $275,000 grant to monitor human exposure to POPs in all 15 CARICOM nations including Grenada.
The World Bank Grant is a critical extension of a previously established research grant, also obtained by Dr. Forde, from the Canadian International Development Research Center (IDRC) Teasdale Corti (T-C) grant initiative. In 2007, Dr. Forde along with two other researchers––Dr. Eric Dewailly from Laval University and Dr. Neela Badrie from the University of the West Indies––obtained a CAD$1.6 million dollar grant to carry out a multifaceted research and capacity building proposal entitled the Caribbean EcoHealth Program (CEHP).  While the grant provided the funds to evaluate and determine the level of exposure to persistent organic pollutants (POPs) of human beings, it was limited to research in only four Caribbean states.
POPs include pesticides as well as industrial chemicals or unwanted by-products of industrial processes.  They are appropriately categorized as "Persistent", being thought to resist elimination for decades.
It soon became clear that the study of POP concentrations, and short and long term effects on the human population, was needed for the entire Caribbean region, thereby requiring additional funding to expand the research to include all 15 members of CARICOM.  Furthermore, with the presence of the Atlantis Mobile Laboratory in the region on loan from Laval University to support research under the CEHP, this provided an excellent opportunity to cost-effectively increase the geographic coverage of the study.  This spearheaded Dr Forde's development of a new proposal, Monitoring of Human Exposure to POPs in the CARICOM Region which was submitted last year to the World Bank.
For more than 30 years, awareness and concern has been growing about the threats posed to human health and the global environment by the increasing release in the natural environment of synthesized chemicals.  Dr. Forde explains that environmental health problems at present are insufficiently documented in the CARICOM region, limiting efforts at effective interventions, due to a deficiency in the laboratory infrastructure for carrying out the health surveillance and environmental monitoring, as well as a shortage of qualified personnel to gather, collate, analyze, and interpret the data, and to intervene accordingly.
his research program will be the first to undertake a comprehensive and systematic research initiative geared at determining levels of human exposure to POPs (and related contaminants) in the CARICOM region. It will subsequently fill a gap in current research and will be of significant value for both policy-making and for raising public awareness about this important issue in the region. It will also help raise awareness of the Stockholm Convention among health professionals.
POPs have been extensively used for different purposes including agriculture and vector control in the Caribbean.  While most countries have formally banned the use of legacy POPs, several CARICOM countries acknowledge past use of several target compounds particularly dieldrin, DDT, toxaphene and aldrin.  Concerns regarding global contamination by POPs have led to their replacement by other pesticides that are less persistent, such as pyrethroids. While these pesticides are not overtly toxic, there is a need to assess exposure of the population to these compounds in areas where these pesticides are applied. Thus, in addition to the legacy POPs, new compounds of interest have emerged in recent years, including halogenated phenolic compounds (e.g., hydroxylated metabolites of PCBs, chlorophenols), brominated flame retardants (polybrominated diphenyl ethers, polybrominated biphenyls) and perfluorooctane sulfonate and related fluorinated compounds. Several chemicals, including some brominated flame retardants and PFOS, have been proposed for addition to the Stockholm Convention because of their POPs-like characteristics.
The World Bank strengthens the capacity of developing countries and countries in transition, and has long provided support to the Caribbean community through a myriad of projects which cover disaster risk management, education, HIV/AIDS, telecommunications and the environment.   The World Bank played a key role in Grenada's economic and physical recovery post Hurricane Ivan in 2004.
https://www.sgu.edu/wp-content/uploads/2016/11/news-world-bank.jpg
181
184
jrichardsink
https://www.sgu.edu/wp-content/uploads/2020/02/sgu-logo-grenada.svg
jrichardsink
2009-02-05 16:50:52
2017-01-18 02:03:18
St. George's University's Dr. Martin Forde Secures $US 275,000 World Bank Grant