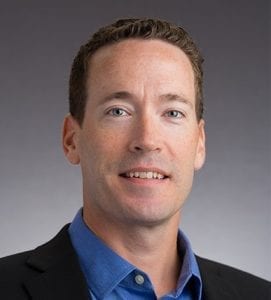 Brian Phillip Butler, DVM, MPH, PhD
Associate Professor
Director of Diagnostic Anatomic Pathology
Email: bbutler@sgu.edu
Website: https://www.sgu.edu
Phone: (473) 444-4175 ext. 3675
---
---
Biography
Dr. Butler is an associate professor in the Department of Pathobiology at St. George's University.  After graduating from SGU in 2005, Dr. Butler entered small animal practice for two years and then completed a PhD in comparative pathology at UC-Davis, followed by a pathology residency at Cornell University.  He is currently teaching pathology in the DVM curriculum at SGU and serving as a mentor to graduate students.  In addition to teaching, Dr. Butler is the director of the diagnostic anatomic pathology service and participates in collaborative research.
Areas of Interest
Mucosal immunology, Animal models of infectious disease, Alimentary and hepatobiliary pathology, Dermatopathology, Salmonella pathogenesis
Affiliations
ACVP – American College of Veterinary Pathology, AAVLD – American Association of Veterinary Laboratory Diagnosticians
Selected Publications
Goussev SA, Center SA, Randolph JF, Kathrani A, Butler BP, et al. Clinical Characteristics of Hepatocellular Carcinoma in 19 cats from a Single Institution (1980-2013). J Am Anim Hosp Assoc. 2016 Jan-Feb;52(1):36-41. PubMed PMID: 26606201.
Mooney JP, Lokken KL, Byndloss MX, George MD, Velazquez EM, et al. Inflammation-associated alterations to the intestinal microbiota reduce colonization resistance against non-typhoidal Salmonella during concurrent malaria parasite infection. Sci Rep. 2015 Oct 5;5:14603. PubMed PMID: 26434367; PubMed Central PMCID: PMC4592952.
Mooney JP, Butler BP, Lokken KL, Xavier MN, Chau JY, et al. The mucosal inflammatory response to non-typhoidal Salmonella in the intestine is blunted by IL-10 during concurrent malaria parasite infection. Mucosal Immunol. 2014 Nov;7(6):1302-11. PubMed PMID: 24670425; NIHMSID: NIHMS568806; PubMed Central PMCID: PMC4177018.
Noonan BP, de Matos R, Butler BP, Southard TL, Morrisey JK. Nasal adenocarcinoma and secondary chronic sinusitis in a hyacinth macaw (Anodorhynchus hyacinthinus). J Avian Med Surg. 2014 Jun;28(2):143-50. PubMed PMID: 25115043.
Lokken KL, Mooney JP, Butler BP, Xavier MN, Chau JY, et al. Malaria parasite infection compromises control of concurrent systemic non-typhoidal Salmonella infection via IL-10-mediated alteration of myeloid cell function. PLoS Pathog. 2014 May;10(5):e1004049. PubMed PMID: 24787713; PubMed Central PMCID: PMC4006898.
Nishimori JH, Newman TN, Oppong GO, Rapsinski GJ, Yen JH, et al. Microbial amyloids induce interleukin 17A (IL-17A) and IL-22 responses via Toll-like receptor 2 activation in the intestinal mucosa. Infect Immun. 2012 Dec;80(12):4398-408. PubMed PMID: 23027540; PubMed Central PMCID: PMC3497426.
Winter SE, Thiennimitr P, Winter MG, Butler BP, Huseby DL, et al. Gut inflammation provides a respiratory electron acceptor for Salmonella. Nature. 2010 Sep 23;467(7314):426-9. PubMed PMID: 20864996; NIHMSID: NIHMS225970; PubMed Central PMCID: PMC2946174.
Roux CM, Butler BP, Chau JY, Paixao TA, Cheung KW, et al. Both hemolytic anemia and malaria parasite-specific factors increase susceptibility to Nontyphoidal Salmonella enterica serovar typhimurium infection in mice. Infect Immun. 2010 Apr;78(4):1520-7. PubMed PMID: 20100860; PubMed Central PMCID: PMC2849399.
Haneda T, Winter SE, Butler BP, Wilson RP, Tükel C, et al. The capsule-encoding viaB locus reduces intestinal inflammation by a Salmonella pathogenicity island 1-independent mechanism. Infect Immun. 2009 Jul;77(7):2932-42. PubMed PMID: 19451244; PubMed Central PMCID: PMC2708585.
Raffatellu M, George MD, Akiyama Y, Hornsby MJ, Nuccio SP, et al. Lipocalin-2 resistance confers an advantage to Salmonella enterica serotype Typhimurium for growth and survival in the inflamed intestine. Cell Host Microbe. 2009 May 8;5(5):476-86. PubMed PMID: 19454351; NIHMSID: NIHMS115051; PubMed Central PMCID: PMC2768556.
PubMed Bibliography: http://www.ncbi.nlm.nih.gov/sites/myncbi/1TQjccrck-Bk6/bibliography/48027110/public/?sort=date&direction=ascending
Selected Projects
Inflammatory mediators elicited during malaria parasite infection blunts inflammatory responses to non-typhoidal Salmonella in the intestinal mucosa.
The role of inflammatory monocytes in the host response to acute and chronic Salmonella infections.
Surgical pathology and the morphological and immunohistochemical classification of tumors of domestic animals; canine skin cancer, hepatocellular tumors and colorectal polypoid tumors.
Canine pyoderma and antimicrobial resistance patterns of Staphylococcus pseudintermedius.
Marine turtle disease surveillance and reef ecosystem health in Grenada, West Indies.
https://www.sgu.edu/wp-content/uploads/2017/01/BUTLER-Brian-20170913_0071.jpg
428
387
VS
https://www.sgu.edu/sgu-main-website/wp-content/uploads/2016/01/SGU-Signature-Horizontal-SPOT-300x55.png
VS
2016-12-22 16:22:44
2018-04-19 00:40:18
Brian Phillip Butler, DVM, MPH, PhD, Dipl. ACVP