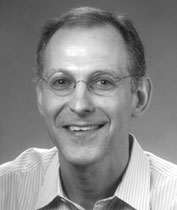 Ezekiel Emmanuel, MD, PhD, MSc

Chair, Department of Clinical Bioethics, Warren G. Magnuson Cllinical Center at the National Institutes of Health
Keith B. Taylor Global Scholars Program Keynote Speaker – August 22, 2009
---
Speaker Profile
Ezekiel J. Emmanuel has been the Chair of the Department of Clinical Bioethics at the Warren G. Magnuson Clinical Center at the National Institutes of Health since 1998. He was elected to the prestigious Institute of Medicine (IOM) in October of 2005 in recognition of his work in bioethics.
A breast cancer specialist, Dr. Emanuel received his MD from Harvard Medical School, his PhD in political philosophy from Harvard University, and his M.Sc. from Oxford University in Biochemistry. His PhD dissertation received the Toppan Award for the finest political sciences dissertation of the year. He was also a fellow in the Program in Ethics and the Professions at the Kennedy School of Government and Harvard.
After completing his internship and residency in internal medicine at Boston's Beth Israel Hospital and his oncology fellowship at the Dana-Farber Cancer Institute, he joined the faculty at the Dana-Farber Cancer Institute. Dr. Emanuel was an Associate Professor at Harvard Medical School. He has published widely on the ethics of clinical research, advance care directives, end of life care issues, euthanasia, the ethics of managed care, and the physician-patient relationship in The New England Journal of Medicine, The Lancet, JAMA, and many other medical journals. His book on medical ethics, The Ends of Human Life, has been widely praised and received honorable mention for the Rosenhaupt Memorial Book Award by the Woodrow Wilson Foundation. He has received numerous awards including the AMA-Burroughs Wellcome Leadership Award and a Fulbright Scholarship. Dr. Emanuel served on the ethics section of President Clinton's Health Care Task Force, the National Bioethics Advisory Commission, and on PAHO. Dr. Emanuel has been a visiting professor at the University Of Pittsburgh School Of Medicine and the Brin Professor at Johns Hopkins Medical School.
https://www.sgu.edu/wp-content/uploads/2017/01/ezekial-emanuel-1.jpg
210
177
bpmauser
https://www.sgu.edu/wp-content/uploads/2020/02/sgu-logo-grenada.svg
bpmauser
2017-01-28 04:45:23
2021-01-12 16:32:55
Ezekiel Emmanuel, August 2009