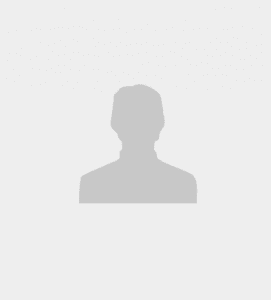 Richard M. Linnehan, DVM, PhD, DIPL. ACT
School of Veterinary Medicine Keynote Speaker – January 20, 2004
---
Speaker Profile
Dr. Richard Linnehan was born in Lowell, Massachusetts, and raised in New Hampshire by his paternal grandparents.  He received his Bachelor of Science degree in Animal Sciences and a minor in Microbiology from the University of New Hampshire, followed with the degree of Doctor of Veterinary Medicine from The Ohio State University College of Veterinary Medicine.
Dr. Linnehan entered private veterinary practice and was later accepted to a two-year joint internship in zoo animal medicine and comparative pathology at the Baltimore Zoo and The Johns Hopkins University.  After completing his internship Dr. Linnehan was commissioned as a Captain in the US Army Veterinary Corps and reported for duty in early 1989 at the Naval Ocean Systems Center, San Diego, California, as chief clinical veterinarian for the US Navy's Marine Mammal Program.  During his assignment at the Naval Ocean Systems Center, Dr. Linnehan initiated and supervised research in the areas of cetacean and pinniped anesthesia, orthopedics, drug pharmacokinetics and reproduction in direct support of US navy mobile marine mammal systems stationed in California, Florida and Hawaii.
Selected by NASA in March 1992, Dr. Linnehan reported to the Johnson Space Center in August 1992 where he completed one year of Astronaut Candidate training qualifying him for Space Shuttle flight assignments as a mission specialist.  Dr. Linnehan was initially assigned to flight software verification in the Shuttle Avionics Integration Laboratory (SAIL).  He was subsequently assigned to the Astronaut Office Mission Development Branch, working on payload development and mission development flight support for future Space Shuttle missions.  He first flew as a mission specialist in 1996 on STS-78, the Life Sciences and Microgravity Spacelab (LMS) mission.  In 1998, he served as the payload commander on the STS-90 Neurolab mission.  In 2002, he was a member of the four-man EVA crew on STS-109.  A veteran of three space flights, Dr. Linnehan has logged over 43 days in space, including three EVAs (spacewalks) totaling over 21 hours.
In the course of his career, Dr. Linnehan has received the following special honors: Navy Group Achievement Award, Navy Commendation Medal, three NASA Space Flight Medals and NASA Outstanding Leadership Medal and AVMA President's Award.
He is a member of the American Veterinary Medical Association, the American Association of Zoo Veterinarians, the International Association of Aquatic Animal Medicine and the Association of Space Explorers.  He is an Adjunct Professor at North Carolina State University, College of Veterinary Medicine in Raleigh-Durham, North Carolina and St. George's University, School of Veterinary Medicine, St. George's, Grenada, West Indies.  He is also a board member of the Texas Marine Mammal Stranding Network and the Tulane/Xavier/NASA Astrobiology Center, New Orleans, Louisiana.
https://www.sgu.edu/wp-content/uploads/2017/01/noimage-1.png
428
387
Erin Shaw
https://www.sgu.edu/wp-content/uploads/2020/02/sgu-logo-grenada.svg
Erin Shaw
2017-01-28 04:41:53
2017-01-28 04:47:39
Richard M. Linnehan, January 2004