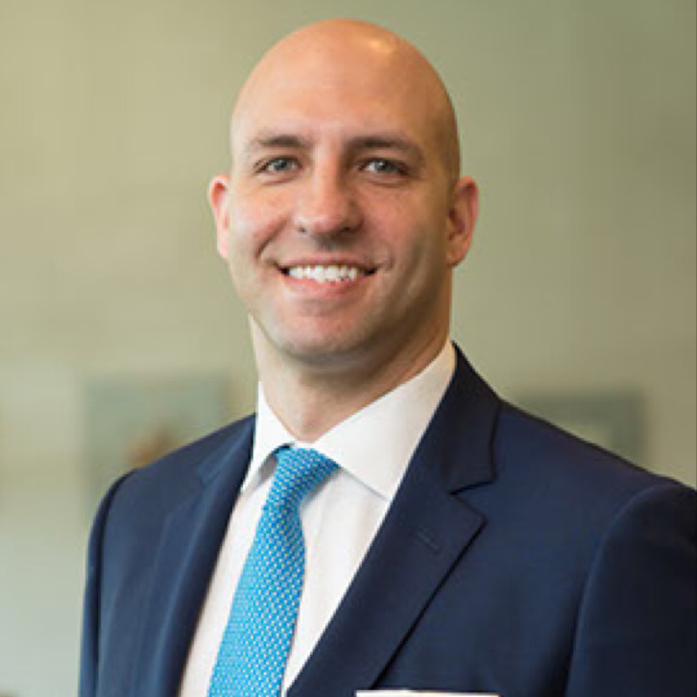 Russell Langan, MD
Graduation Date: 2007
United States
Rutgers Cancer Institute of New Jersey and RWJBarnabas Health, Saint Barnabas Medical Center
Surgical Oncology and Hepatopancreatobiliary Surgery
The patient, a man in his 50s, was in search of hope. His outlook was bleak; he'd been given six months to live, suffering from metastatic (Stage 4) cancer. The patient then sought the opinion of doctors at the National Cancer Institute (NCI) including then-fellow Russell Langan, MD SGU '07.
"We treated him with a very aggressive, novel immunotherapy, and he responded exceedingly well," Dr. Langan recalled.
The patient had a complete response to his therapy. Five years after the treatment, he visited Dr. Langan's parents in upstate New York and asked if he could plant a tree in their yard to signify his appreciation for the care he received. Dr. Langan, now a surgical oncologist and hepatopancreatobiliary (HPB) surgeon at the Rutgers Cancer Institute of New Jersey and RWJBarnabas Health, Saint Barnabas Medical Center, appreciates those victories, and the impact that his care has had on so many.
"It's touching to know that you've affected someone in such a fashion," he said. "It's just something you never forget."
As a cancer surgeon, Dr. Langan and his team regularly collaborate with numerous departments to achieve the best possible outcomes for their patients and make seismic changes in their patients' lives. His responsibilities center around operative and non-operative therapies related to disease and cancers within the abdomen, specifically those involving the liver, bile ducts, gall bladder, and pancreas. He enjoys not only the technical aspects of his position but also the long-term relationships that he's able to build with patients and their families.
"I believe that there's no better job out there," Dr. Langan said. "The interpersonal interactions you have as a surgical oncologist far supersede other careers. You can offer hope to patients where others cannot. They put trust in our hands, and it drives me to do better."
That said, the path to such a specialized field was quite arduous. After earning his Doctor of Medicine at St. George's University, Dr. Langan went on to complete five years of a general surgery residency at Saint Barnabas Medical Center and Georgetown University Medical Center. In addition, he completed three fellowships spanning five years.  But the journey was worth it. Through his decade of training, Dr. Langan has been involved with numerous clinical trials and has conducted research of his own, leading to national presentations, manuscripts, and book chapters devoted to multiple aspects of surgical oncology.
He isn't alone among St. George's University graduates practicing in such a specialized field.  While at the NCI, he worked closely with another SGU alum, Peter Prieto, MD SGU '06, who performed his general surgery residency at Yale University. Following their time at the NCI, Dr. Langan completed his fellowship in complex general surgical oncology and hepatopancreatobiliary surgery at Memorial Sloan Kettering Cancer Center in New York, while Dr. Prieto went on to complete a fellowship in  complex general surgical oncology at the MD Anderson Cancer Center in Houston, TX.
They are the top two cancer centers in the United States according to US News & World Report.
"There is no doubt in my mind that SGU students can pursue whatever career they want," he said. "There is no doubt about that."
Dr. Langan came to SGU after earning his bachelor's degree at Cornell University. Before enrolling, however, he flew down to Grenada and spent five days talking to faculty and students—on and off campus—to learn more about the entire experience.
"After I did that, I had a sense that it was really going to get me where I wanted to be," Dr. Langan said. "Not only is the island beautiful but it's safe, and the people there are very welcoming."
Outside of the basic sciences curriculum, he appreciated getting an early start on patient care by visiting Grenada General Hospital and participating in numerous health fairs and community events. As a result, he felt "exceptionally well prepared" for his board exams and rotations. In addition to his studies, he spent his free time playing intramural sports and hiking Grenada's mountainous terrain.
"The education, lectureship and the laboratory mentorship that I had at SGU far surpassed my expectations," Dr. Langan said. "The education at SGU is literally top-notch. It's one of the best places to train in the world because it prepares you well not only for the objective criteria for board exams but also for the real-life aspects of practicing medicine."
The foundation he received allowed him to match into his top-choice program. His extensive research has helped him author more than 30 peer-reviewed articles and seven book chapters dedicated to surgical oncology. In addition to his clinical roles, Dr. Langan is an Assistant Professor of Surgery at Rutgers Robert Wood Johnson Medical School in New Jersey.
Dr. Langan enjoys his role as a mentor to young medical students who share the same dream that he had, so they too can positively influence the lives of others.
Published February 2018
Find out if St. George's University is right for you.
https://www.sgu.edu/wp-content/uploads/2020/02/sgu-logo-grenada.svg
0
0
bpmauser
https://www.sgu.edu/wp-content/uploads/2020/02/sgu-logo-grenada.svg
bpmauser
2018-02-28 17:06:44
2021-01-26 21:29:34
Russell Langan, MD